Do you have rental properties you would like to beautify? Is there a cracked driveway, some peeling siding, or kitchen cabinets that are falling apart in the place?
If your properties are looking outdated, worn, or falling to pieces, kick your aesthetics up a few notches with the following excellent ideas.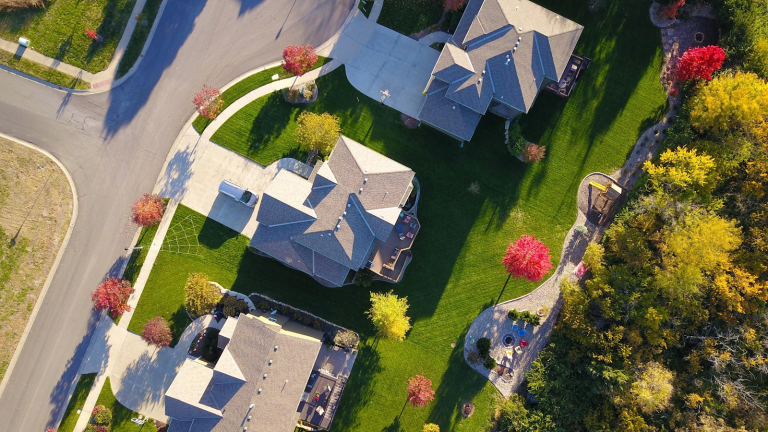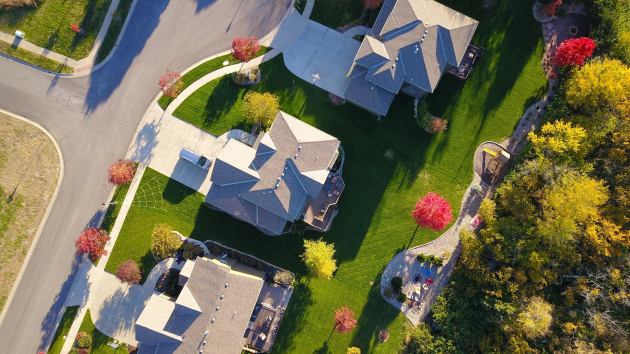 1.Sell properties that aren't worth fixing
The first thing you ought to do is offload any properties that just aren't worth fixing. For example, if you own a house or multiplex that's going to require extensive renovation before you can even rent it out, maybe you should drop it from your portfolio.
You can always buy another property to replace that source of income. In fact, many investors get a real estate license so they can buy new properties without having to pay a commission to an agent.
When you operate as your own agent, you keep the commission. Being licensed can save you thousands of dollars on each transaction. After several purchases, you can roll your savings into a down payment for an additional property.
2.Fix your broken asphalt and concrete
Nothing lasts forever, not even concrete or asphalt. They are going to crack over time and start to look ugly. If you care about your property's curb appeal, fix those cracked and broken surfaces.
Driveways, patios, walkways, and decorative curbs all contribute to the appearance of your home. When these items are in good shape, they make your home look more desirable and potentially worth more money.
If the cracks are small, just fill them in. If they're more substantial, arrange to have the surfaces completely redone. A process called mud jacking can be used to fix sunken concrete by injecting a mixture below the surface, but it's not ideal for aesthetic reasons.
3.Hire a professional landscaper
Are your bushes growing wild? Does the property have tree limbs with bushy branches hanging over the roof?
If your landscaping needs attention, hire a professional company to take care of it. Landscaping doesn't just involve cutting back tree limbs and bushes, although that's certainly a part of it.
The main reason you may need a professional landscaper is because they can redo your entire front yard to make your house look amazing. A landscaper might level some areas, create a border, and plant sedums for ground cover.
You really can't go wrong with a professional landscaper because they'll have the eye to perceive how to make your property look great, perhaps with the plants that happen to do especially well in your region.
4.Apply a fresh paint job (and maybe change the color)
Nothing brightens the appeal of a home like a fresh coat of paint. Before you grab those old paint cans from the garage, you might think about painting your home an entirely different color.
Certain shades tend to tumble out of favor over time, and it's useful to pay attention to what's currently trending. Even if you don't like being fashionable, you could dampen your home's value if you ignore current styles.
Pick a fresh color that will match the rest of your neighborhood, but also make your particular home look bold and new. If you live in the country, you might go for a dark blue with lighter blue trim.
If you're in the city, you're more likely to match the color scheme that already dominates your neighborhood.
5.Replace worn and old fixtures
Your tenants can get by with ugly cabinets and outdated fixtures, but that doesn't mean they should suffer. If your rental properties can use some upgraded fixtures or cabinets, why not take on the expense?
People want to feel comfortable in their home, and if their cabinets are unsightly or the fixtures date back to the 1970s, they're apt to feel less at home. Very few renters will be able to tolerate ugly appearances for long.
The things to replace (because they tend to affect people's comfort level) include shower heads, faucets, carpets, refrigerators, kitchen cabinets, door knobs, and closet doors. You don't have to spend a fortune, but upgrade what you can to help your tenants enjoy their residence more fully.
6.Get rid of junk in the yard
Whether you've been collecting old cars, tires, or "temporarily" piling up odds and ends with the intention to have it hauled away, get rid of everything as quickly as possible. Junk in any form makes a property look rundown, even if you intend to have it removed eventually.
Curb appeal is your best friend
Even though both internal and external aesthetics are important, curb appeal will have the greatest influence on your property's value and allure.
When your home has positive curb appeal, people will get a good vibe as they drive by, and you'll have an easier time attracting applicants for vacancies. Ultimately, curb appeal could make or break the profitability of your investment.