Renovations can be exciting endeavours. They allow you to update your space and add features and elements that enhance your overall enjoyment of your home. But before jumping in with both feet, there are a few things to consider. By carefully planning your renovation, and making strategic choices, you'll find you are able to get more done and ensure the results you want are achieved.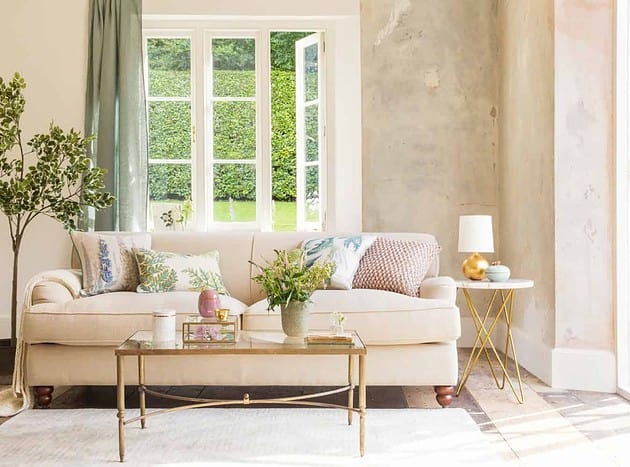 Ready to begin a bit of a reno? Here are six important things to consider:
Your Reason for Renovation
It's important to stand back and contemplate your reason for renovation. Ask yourself:
Is it because you've put off a fix and are at the point where it can no longer be ignored?
Are you looking for ways to maximise the space you have?
Once you have an idea as to why you are renovating, you'll be more able to focus on the elements that will give you the biggest bang for your buck.
Bathroom renovations, for example, are great ways to add value to your home while also helping you to enjoy your space more fully. On the other hand, a fresh coat of paint, some new window coverings, and some modern furniture will help update your surroundings, but won't add much value to your house in the long run.
Do your research
Once you've decided which elements of your home you would like to update, begin to do some research. Ask friends and family who have done renovations in the past for lessons they've learned and recommendations of professional services they may have taken advantage of. Begin to build out a "mood board" using Google images or Pinterest to get an idea of some design options you'd like to emulate.
If you feel overwhelmed, or you're not sure where to start, consider hiring an interior designer that can look at your home with a fresh eye. They can advise on the smartest ways to upgrade your space to maximise its value and its appeal.
Think About Your Budget. Constantly.
Be sure to rough out a budget. Be realistic about what you can afford, and what you can do with whatever budget you have. Don't try to overextend yourself or do too much with too little. Trying to cut corners on costs often means you'll be sacrificing quality and longevity on a "quick fix".
It's always a good idea to tack on an extra 20% to your final budget estimation. This will give you a buffer for when extra costs and issues arise. Throughout the project, check the budget with your contractor or any hired tradespeople to make sure you're on track. By staying on top of your budget before and during the reno, you're less likely to get surprised by an astronomical bill at the end.
Consider the Details
With your budget roughed in, it's time to consider the finer details. Work out measurements, choose colour palettes, and find design elements that will tie everything together. Even if you hire a contractor, there will still be many parts of the renovation you'll need to worry about. For example, during a bathroom renovation, you'll need all sorts of supplies, from plaster to tiles to grout, and not just the big items like the new bathtub. Make lists of what you will need for every room on your renovation list and make sure those items are delivered and ready to go before work starts.
Don't just think about what you need for the finished project. Remember that for large renovations, you may have to remove waste and old furniture. Consider how you are going to get rid of rubbish and look into how to hire rubbish removal services. Make sure that's lined up and taken care of before the renovations begin.
To DIY or not to DIY
There's no doubt that if you know what you are doing, and you have the time and energy to get the job done, a DIY can save you a bit of money. This may free you up to do more or splash out on higher-end upgrades and fixtures. But know your limits. Don't assume that Youtube tutorials will get you through a major plumbing job. It's best, if you're not a professional, to hire professionals to handle the work.
Professionals can also help advise you on your project before you start and help you make decisions that could impact your overall design. They also should be well versed in what permits you may need (if any).
If you do decide to DIY a few aspects of your reno, look into tool hire companies that allow you to rent the equipment you will need to get the job done right.
Think About the Future
When considering a renovation, try to look further than the current season's trends – unless it's something simple like a coat of paint or a bold wallpaper. Elements such as fixtures, countertops, vanities, and cupboards need to stand the test of time, so look for quality pieces that have a classic appeal.
Consider items such as plantation shutters that are an elegant addition to any room. They're not only timeless, but they can also integrate into any trend, and, because they are permanent fixtures, actually add value to your home. Although a bit more expensive up-front, they last longer than traditional window covers and don't have to be changed seasonally or as trends come and go.
Don't just think about the interior of your home. Consider renovations to your roof or exterior walls. These renovations may not change the look and feel of the interior, but they'll ensure its protection for years to come, and will add value to the overall property. If you have a swimming pool, nothing will transform a backyard like an upgrade in the liner or fibreglass shell. Adding foliage such as flowers, bushes, and trees will also transform a space and require minimal effort.
Remember that renovations should be exciting and fun. By doing a lot of up-front work in the planning stage, you're less likely to get surprised by astronomical bills and will be more happy with the ultimate outcomes.