We can all agree that at times, it makes sense to hire a professional. This is especially true if you have a technical job that requires skills and expertise.
However, choosing the wrong professional can result in subpar work, delays, and even land you into legal problems.
If you are planning to hire a contractor, we shall share with you the six essential things to consider.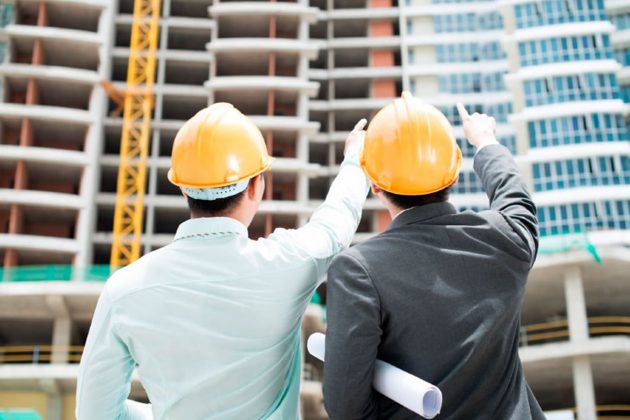 Is the Contractor Licensed/Bonded or Insured?
A license and insurance demonstrates a contractor's credibility and knowledge.
A license, for instance, shows that the contractor has taken an exam certifying him as an expert in their domain. A license further proves that the contractor knows the building codes and processes.
A proper insurance coverage, on the other hand, ensures that you are not liable for any accidents, including third-party accidents that happen in due course of your project.
Finally, ensure that your preferred contractor is bonded. Hiring a contractor who has put up a contractor bond means that you're guaranteed of project completion and with quality standards since there's a third-party overseeing your project and cushioning you against any calamity.
Does your preferred contractor have the experience in your specific type of project?
Nowadays, most of the projects, especially constructions jobs are regulated and code-specific, meaning you would want someone with the fine details of what is required.
A skilled professional is a specific domain can address the potential nuances and will perform your task correctly.
To find a specialized contractor, the National Association of Home Builders suggests that you find one using the same set of plans and specifications as yours.
Longevity is another thing to consider when hiring a contractor.
How long has been the contractor been in the industry? Generally, contractors who have been in existence for long tend to have experience and provide quality services. Contractors who have been in the game for long have seen it all and can handle even the most of the complex assignments. After all, not many unprofessional contractors tend to last for long.
Pinging back to the experience/longevity point, it's not to mean you have to put off the upcoming and newly-launched contractor firms.
While experience might give an upper hand to the seasoned contractors, there're new contractors that can, in fact, provide better services than the latter.
A good way to determine the reliability of a contractor is to check on online and see what others are saying about the contractor.
Again, do they have the necessary equipment and the skill needed to complete your job? All these and other factors should help you determine the reliability of a contractor.
Further, you can also ask the contractor for referrals or rather previous projects which they have completed. This will help you get a rough idea of how the contractor performs their duties and paint a picture of what to expect.
Professionalism is rather a subjective aspect that many investors tend to neglect. Professionalism affects almost every customer interaction, from communication during an interview, doing the job to post-job services.
But even before you get to give the contractor a job, there are many ways you can use to assess the professionalism of a firm.
For instance, how do they respond to your calls? Are they responsive in the first place or they keep you waiting before providing you with feedback? Are they transparent on how they conduct their business? How does the contractor treat their workers?
A good way to gauge the contractor is by visiting them in their offices, and here, you can check on these subtle aspects while assessing the overall working environment.
Assuming you have decided to hire a contractor, the last thing to do would be that of assessing the contract terms.
Always pay attention to detail, and ensure that the comprehensive contract spells out everything from the project details, payment plans, specific timelines to materials to be used. This will help to keep the record straight and help to align your interest.
Though we don't recommend paying a greater detail to cost, it's vital that you choose a contractor that is within your budget reach. Ideally, strive to strike a balance between cost and function.