Many homeowners perform several tasks by themselves. However, there are projects you shouldn't try by yourself, and one of them is electrical work. Such a task can pose a great danger to yourself and your family members. Besides, it can consume much of your time. For those reasons, you might want to hire a professional electrician. Make sure you find the right partner.
To begin with, you can find the right luxury home electrician by considering the following tips.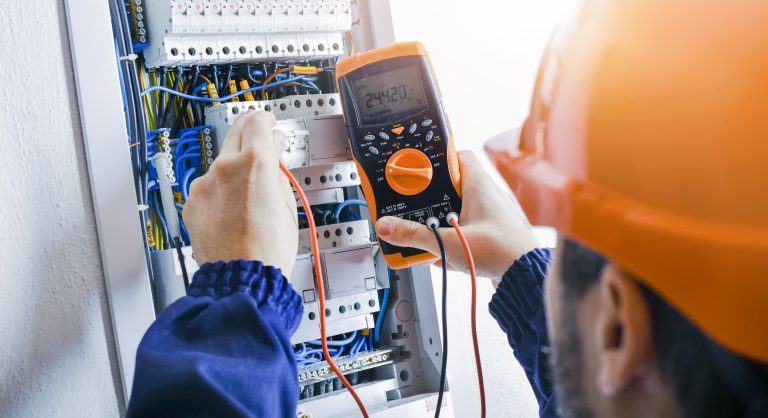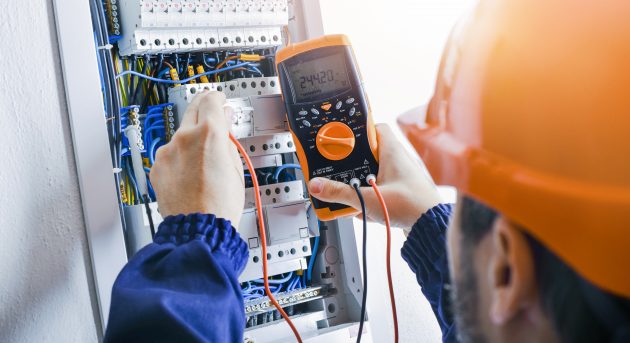 1.Check Their License
License is one of the fundamental things to put at the back of your mind when selecting an electrician for your luxury home. It's a written document issued by the government to allow an individual to provide electrical services.
An electrical company is issued with the license after registering their services with the state. Therefore, to ensure you're hiring a well-established company, be sure to see their licenses.
2.Confirm If They Have Insurance
Sometimes, when fixing electrical problems in your home, the service provider can interfere with your other systems. For instance, an electrical shock can happen, thus, damaging some of your gadgets or burning your home. This may call for costly repairs or buying other new items. You can minimize your costs by working with an electrician who has insurance cover for their business. The insurance firms will compensate you for the damaged items.
It's also good to note that electrical work involves using dangerous tools, like knives, screwdrivers, hack saws, and others. Such items pose a danger to workers. At the same time, when there's an electrical shock, it can harm workers.
The law requires you to settle hospital bills and compensate any person who sustains injuries while working at your home. This can also hurt your finances.
Apart from securing an insurance for their business, find a service provider who's also insured their staff against job risks. This ensures you're not attracting unnecessary expenses to your project. Insurance firms will compensate the injured workers.


3.Check Their Pricing
There's no uniform way of charging for electrical services. The various available service providers will charge differently. If you're on a limited budget, you may want to select a company with low prices.
However, you should be very cautious regarding pricing and quality of services. Some firms that charge low fees may have inexperienced staff. They may not be able to provide quality work as you could've wished.
At the same time, you shouldn't rush to sign a deal with a company that charges high prices. Some want to make customers believe they provide better services, which isn't the case. Ensure you hire an electrical service provider that provides high-quality work at a reasonable cost.
4.Make Sure They Have Experience
Although a company might be legally incorporated and insured, these might not be of any help if they're not experienced. One of the best ways to determine a firm's experience is to check when it was launched.
Experience is gained over time. Therefore, a company with many decades in the market will likely have more experience than one that started just a few weeks ago. However, you must ensure that your preferred company has dealt with several clients.
Also, make sure that specific individuals working on your electrical project are qualified and skilled. For anyone to qualify as an electrician, they must have completed an apprenticeship program, and hold technical and vocational qualifications in electrical works.
5.Ensure They Have Good Customer Service
Although most homeowners overlook it, customer service is another crucial factor to consider when finding an electrician. It refers to the support you receive from a particular service provider.
The best way to know whether a company provides good customer service is to determine the effectiveness of their communication. Choose a company that can respond to your queries on time. For that reason, you may consider a firm with modern communication tools, like chatbots, social media channels, and other live chat tools. This allows you to engage with the electrician in real-time.
6.Take The Location Into Account
Lastly, you might want to consider where your preferred electrician stays before hiring them. An electrical problem may arise any time, thus, you need a service provider who can quickly visit your home and fix the problem. For that reason, it's advisable to find an electrician near you or within your locality.
Takeaway
You can fix electrical problems in your luxury home by yourself. However, this can take up much of your time. Besides, you can cause more damage to your systems, especially if you don't have the right skills. That's why there's a need to find a professional electrician. Consider the factors explained in this article to get the right service provider.