If you've been working from home like millions of people around the world due to the COVID-19 pandemic, you can admit that it can sometimes feel overwhelming. But we must all carry on with the new remote working norm, try and stay calm, and look for ways to find inspiration in our home workstations. Why? Because a little creativity can make your home office pop and transform it from a dull and dreary corner in your room to a inspiring, "wow-worthy" space.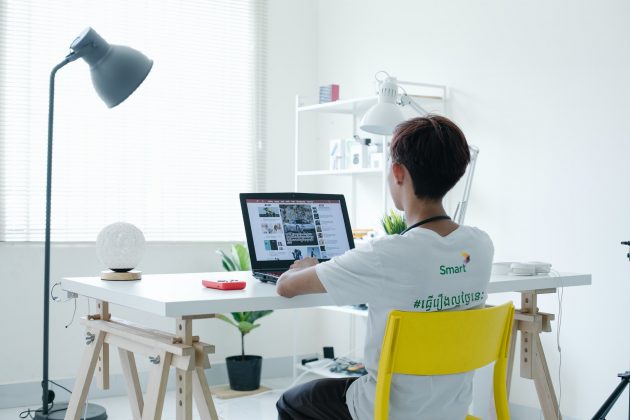 You'll want to create a working space that is functional, fashionable, and reflects your personality since you could be spending a significant amount of time there. Here are six beautiful home office makeover ideas to add some glitz and glamour to your space and boost productivity at home.
Colorful Office Chairs
You spend most of your working hours sitting on a chair or other workstation in your home. While it's vital to have an ergonomic and comfortable chair, its appeal also matters. Colorful home office chairs are on-trend and can be the centerpiece of your home workstation. Opt for bold and bright hues like blue, orange, pink, and red to give your home office a fresh and new feel that inspires your productivity.
Scandinavian-Style Desks
Scandinavian-style desks feature clean, sleek lines and clever storage solutions for home offices. If you're looking for a bold but minimalist desk design to enhance your workspace, this type of desk should be your priority. Scandinavian-style desks can complement any design. What makes this style aesthetically pleasing is its lack of clutter, focus on simplicity and functionalism, and natural materials like wood.
Fancy Office Desk Lamps
If you love cloud-like furniture trends, geometric decor elements, and wavy design styles, then it's time to embrace the comfort-shape trend. It's time to brighten up your home office space, and what better way to do it than adding some fancy desk lamps. Think of mushroom-shaped lampshades, funky lighting fixtures, bright-colored mid-century desk lamps, smart touch lamps, and glass table lamps. Choose any fancy option that appeals to you for a little touch of class.
Cool and Unique Mugs
Coffee and some inspiration at the office desk always seem to make any workday a little brighter. Sometimes, that inspiration comes from one of the simplest of things on your office desk: your coffee mug. Instead of using your usual mug, how about getting yourself a sleek, colorful glass mug, a chubby speckled one with your name or favorite quote on it, or an artsy mug as the perfect gift to yourself.
Plants and Greenery
Your small home office may not be the most spacious, but you can always add color to your workstation with small plants that act as your little reminders of hope. Succulents are the best option – place them on your desk or hang them near your office desk for some refreshing vibes and zen feelings. Opt for air-cleaning and mood-boosting varieties like Devil's Ivy (Pothos), Aglaonema, ZZ plant, Bromeliads, Cacti, and Peace lily.
Air Purifier for Fresh Air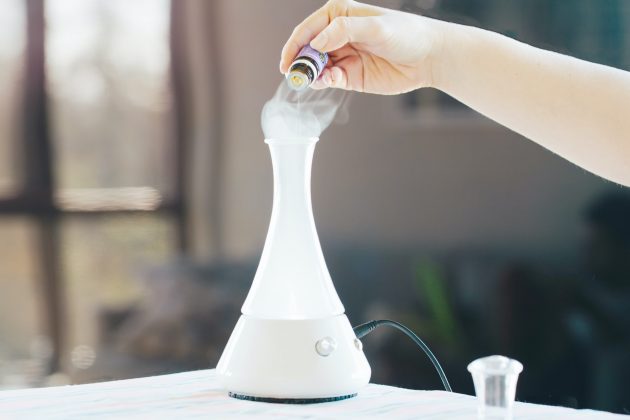 Spending more time at your home office desk and home in general means you may be exposed to more indoor pollutants and particles that can induce or even aggravate lung-related issues or allergies. If you're concerned about air quality, you can make your workspace fresher with a creatively designed air purifier. You can even throw in a Zen-style essential oil diffuser for scent-supported relaxation or enhanced working mode.
Create a Dedicated Work Space That Inspires You
With simple creative ideas and a little investment of time and money on your part, you can design a work-friendly space that inspires you to get every last bit of work done while enjoying your surroundings, no matter the size of the workspace. Focus on minimalism to save more space, include strategically placed color accents to brighten up your home office, and opt for super sleek decor elements that reflect your unique personality.