Because of the emerging trend of vacation rentals in the renting industry, partly due to AirBnB and other similar services, getting your vacation rental noticed online can be somewhat difficult. Since the trend of vacation rentals is getting bigger, it can be hard to get your vacation rental booked. However, since vacationers are looking for a potential place to spend their holiday in, it's worth making sure your online listings are done well and you do your best in marketing them.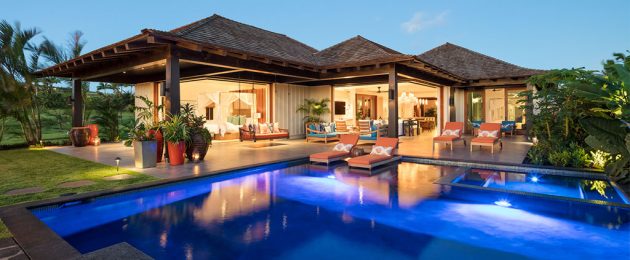 1. The price
The price is usually always the deciding factor when looking for a place to stay in. For stays longer than a few days, vacation rentals are on average cheaper than hotels and apartments. So, you might want to start there. Be sure to create an enticing offer that includes everything your visitors might ask for and that it. If your price is above average and you're renting out a luxurious vacation rental – then make sure everything, interior and exterior spaces, etc. all meet the 5 start standard.
2. The space
The photos you upload of your rental should be one of your biggest priorities. The pictures that show off the space and the interior of your rental have a long lasting impression of potential visitors and can be the deciding factor for them. So, if you're unsure about your photography skills, you can look into hiring a photographer. An interior walk in will give your clients an accurate view of the space inside and what they should expect.
3. Home away from home
Ideally speaking, your vacation rental should be like a home from home for your visitors. So, with that said, they might want to know a lot of specific information. Ensure everything is working properly, have a checklist for inventory, make sure everything is in order and more. The devil is in the details, so, if you want your vacation rental to be noticed and meet your visitors' expectations – make sure everything is like in a natural home.
4. Close to everywhere
Most vacation rentals are strategically located to the biggest attraction in the city. And if this is indeed the case for you as well, you better take advantage of it. This means listing instructions for most of the amenities inside, should your guests want to know how to use them. Information about the lighting, the internet, and more, for example, are all helpful things they'll need to know before coming. Also, your list shouldn't stop only with the interior. Make sure to jot down some nearby areas and activities they might be interested in. This includes restaurants, parks, local tips and so on. Make sure all of this information is easily accessible (either online or when they get there).
5. Additional information – be accommodating
This list is hardly the tip of the iceberg. Your guests will want to know a lot of other information and it's your job as a host to provide them. So, after listing as much relevant information about your rentals online, your next job is to be the perfect host and answer all questions they might have. And the sooner you reply while being helpful and friendly – all the better.