As the largest and most densely populated English city outside of London, Birmingham unsurprisingly has many fine examples of modern architecture. This diverse city has a long history and Birmingham's architecture reflects its growth, with beautiful medieval, Jacobean, Georgian, baroque and gothic revival buildings. Nestled between this variety of styles are some of Birmingham's most distinctive examples of modern architecture.
Here are some of the city's best modern architectural feats:
The Cube
Aptly named, this 25 storey building was designed by Ken Shuttleworth of MAKE architects. Topped with a glass panelled crown, The Cube houses some of Birmingham's finest office space, a hotel and apartments. The building's exterior – inspired by the city's jewellery making history – is clad in gold coloured aluminium framework. Plus a restaurant and boutique hotel sit in the crown, both offering spectacular panoramic views of Birmingham.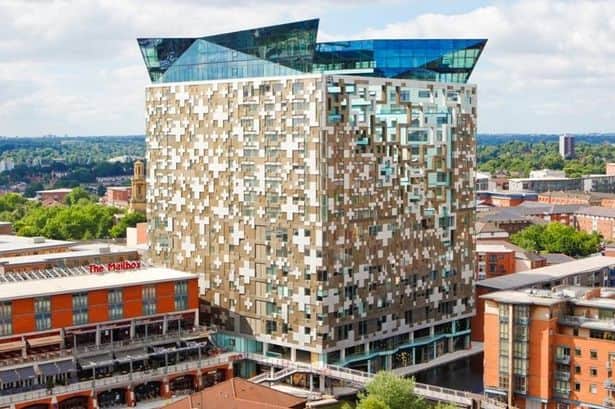 Selfridges Building, Bullring
Perhaps one of Birmingham's most iconic landmarks, the distinctive Selfridges Bullring building cost around £60million. It first opened in 2003 and was the brain child of two Future Systems architects, Amanda Levete and Jan Kaplicky. Inspiring a new genre, the building was one of the first in the style dubbed 'blobitecture' and as such, won the RIBA Award for Architecture the following year.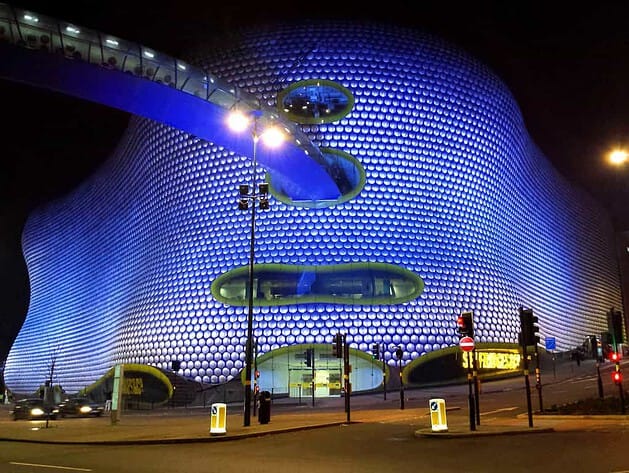 The Library of Birmingham
Branded as one of the council's flagship developments for the Birmingham's regeneration, this is reputedly the largest public library in the UK. Designed by Francine Houben, this unique library features a glass and metal facade and is also environmentally friendly, due to the use of groundwater in the air conditioning. Designated building of the year 2013 by the Architect Journal, the total construction of the library cost an astonishing £188.8million.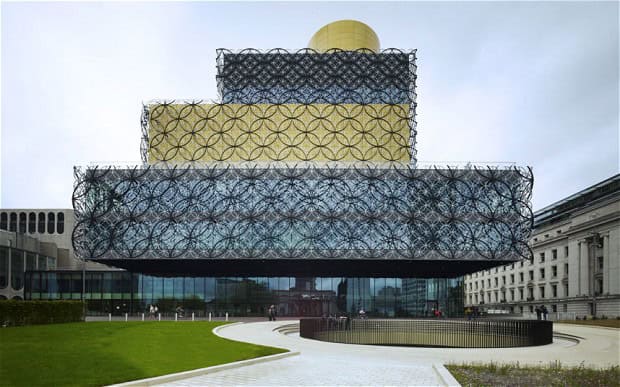 Holloway Circus Tower
Also known as Beetham Tower after the firm behind the design, Birmingham's beautifully curved tower is the tallest inhabited building in the city. The front of Holloway Circus is covered in tiger striped aqua coloured glass that look amazing lit up at night. The first 19 floors of the tower contain a hotel, while the top 20 house more than 150 apartments. It is also the second tallest structure in Birmingham and the 29th in the UK, standing at 399 feet.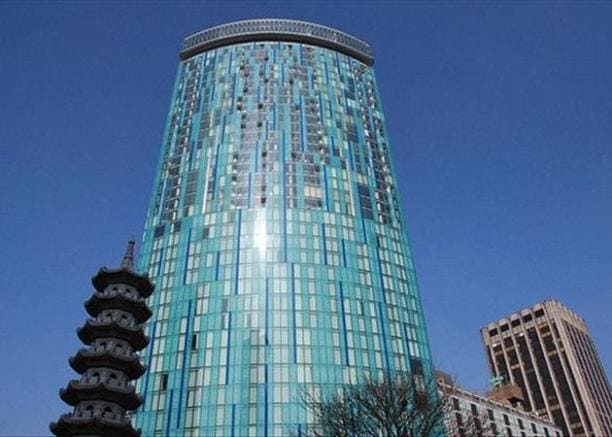 Curzon Street Station
A new development still in the planning process, the latest part of the Birmingham's regeneration scheme will sit in the city centre. The design covers over 140 hectares and includes a new metro on Curzon Street as well as a park. The large development will create an open area to be called Station Square, bringing 14,000 jobs to the city. Inspired by a high speed train connection that will be opening in 2026, Curzon Street is due for completion in 2017 and will form an extended glass tunnel reminiscent of a bullet train.