During the past centuries, architecture in great Britain has evolved significantly taking different forms and styles to what it is today. The purpose of this article is to examine these architecture styles that ravaged Britain from the 15th century upwards, what they were and how they relate to our present-day modern architecture.
Till date, some of the significant historic buildings in Britain are those of most notable colleges and universities. What makes them historical and remarkable in the history of English architecture? It's because some of them are at least 100 years old, and their pattern depicts one or more of the designs of past centuries. Oxford University's Bodleian Library is one of the oldest in the world.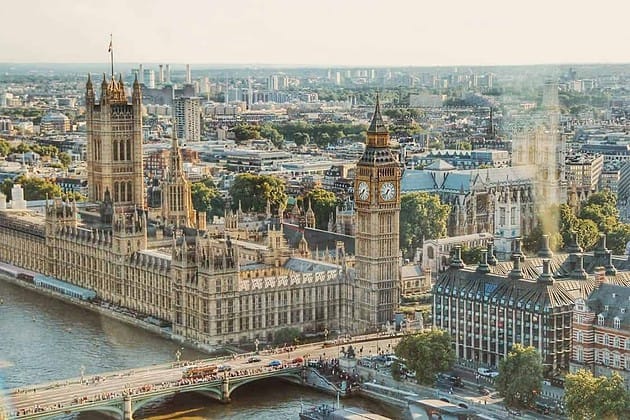 It's an amazing historical building that is seen as a foremost masterpiece in architecture UK. It is usually referred to as the "Bod" and consists of a gift shop, a divinity school, upper and lower reading rooms, alongside a rich and vast collection of works from several ancient and famous artist, authors and philosophers. Many students in the Oxford University find this architectural piece as the primary source of research when writing an essay. Even when they need the help of an essay writing service in Great Britain, the library is the first point of call for gathering evidence, researching on their own. But students find such online service helpful when writing essays with tight deadlines for which they might not have the time to scan the library in search of ideas.
For you to understand the main features of the architectural styles of Britain, this article will reveal the different styles of architecture and their reign.
| | |
| --- | --- |
| Georgian | This took a toll on Britain architecture and lasted from 1780-1820. It was mainly characterized by elaborate interiors, classical exteriors, high ceilings, and panel doors. Aside from this, it was greatly influenced by the Roman empire. The walls of many buildings were painted in a single color, and the ceilings divided into several sections. Some popular colors that reigned during this time include lavender, pea green, pink, and light blue. Before this time, the Palladian architecture had been ravaging Europe. But the buildings inspired by Georgian style were referred to as the Neo- Georgian architecture. |
| Edwardian | This period covered the 1901-1918 architectural trends in Great Britain. It was characterized by more massive frontage for homes and light colors for paintings. Also, building owners and sculptors adopted less complex and elaborate styles for buildings. It was a period of simplicity in design. Most of the features of Edwardian buildings were half-timbering and small panel leaded windows. |
| Art Deco | This architectural style was featured in many building built between 1925 and 1939. Many universities, colleges, and public buildings adopted the Art Deco pattern, and its popularity spread across Europe. However, many Art Deco-inspired buildings were unveiled after World War 1. And such buildings were characterized by small round windows, metal railings, curved corner walls, and flat roofs. The style was divided into two parts. And the 1920s saw the rise of the Zigzag Modern while the Streamline modern reigned in the following decades. |
| Tudor | This period saw the end of the Medieval architecture in Great Britain. It reigned between the 15th and 17th century. And it was characterized by several elegant features such as grouped windows, masonry chimneys, gable roofs, and half-timbering. |
| Victorian | This era saw the reign of different styles of architecture, ranging from the Renaissance and the Medieval styles. Also, the Tudor architectural style which had been trampled upon by other stylish trends was revived in this era. And reigned for a while before its departure. Due to the steep pitches that characterized Victorian roofs, they were perfect for buildings with loft conversions. And it became a favorite choice for many builders who derived great pleasure in its complexity and varied style. |
The use of metal frames, fabricated elements, and concrete cladding were adopted in various degrees from the 15th to 20th century in Great Britain. And whose architectural style has witnessed massive transformation till date? Several scholars have opined that most of these structural features, such as the Art Deco will gradually be revived in modern times to modify modern British architecture.