As a place for family and friends to gather and spend time together, your living room often feels like the true heart of your home. That's why it's essential for this central area to have the right furniture and design aesthetic – after all, you will end up spending a lot of time there!
There are several simple ways to decorate your living room – placing vibrant greenery or old framed images revived through photo restoration are just two ways to spruce up space. Keep reading for more design inspiration for your living room!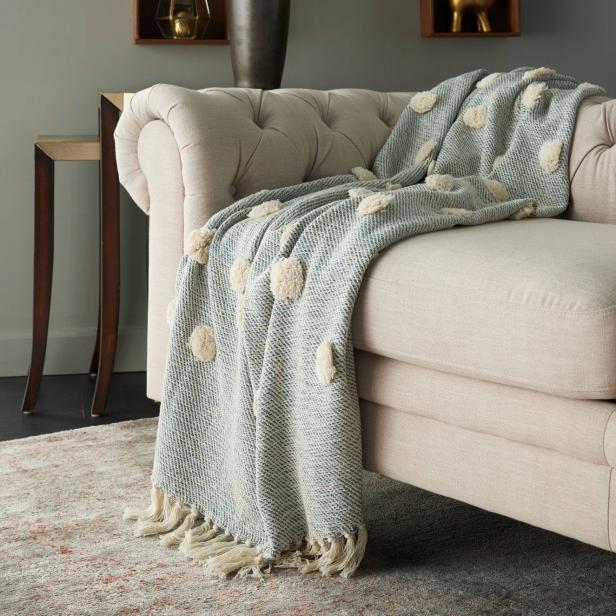 Use Statement Rugs And Throw Blankets To Liven Up Furniture
Many couches and seats come in plain, neutral colors for practical reasons – it's easier to clean and pair them with other pieces in your home. However, this can make your living room look a little monotonous.
As a compromise, use colorful and intricate rugs for your floor! They will draw the eye and make the room look more interesting at reasonable prices.
A vibrant throw blanket on a dull sofa can also instantly brighten up your furniture. Sunny hues like mustard yellow and warm tangerine shine even brighter against plain surfaces.
Frame Restored Photos For A Vintage Vibe
Your treasured family photos make the perfect art pieces for your home. Pick a few choice mementos and get them digitally restored, then choose frames that will complement the other materials used in your home. A large, restored vintage photograph makes for a beautiful centerpiece over your mantle.
Smaller restored and framed photos are unique pieces that can add charm to corner tables. Place them on their own, or beside vintage lamps and candles for a classic, homey vibe.
Add Subtle Patterns To Neutral Pieces
Not a fan of bright colors? Another way to maintain a clean, neutral theme to your living room while adding detail is to choose neutral pieces with subtle patterns. A beautiful scarlet herringbone print or nautical blue stripes stand out against colors like beige or taupe without looking too flashy.
Pair Metal And Wooden Accents
Metal and wood are great partners in a living room. Try pairing metallic accents like copper with wooden furniture pieces in your home – they will add depth and contrast to the natural grain of wood. Copper frames, plant holders, and magazine racks are just some of the different ways this metal can shine against other wooden pieces.\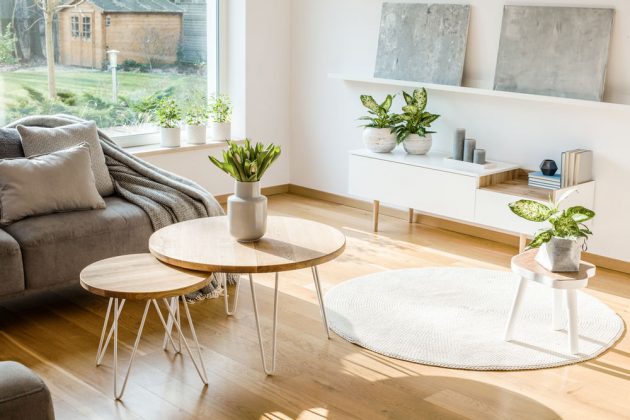 Place More Plants For A Lush Look
If your living room has empty or underused areas, a large, lush plant in a basket or pot can make a charming focal point. You can also place several smaller plants on corner tables or in the middle of a coffee table to bring natural beauty straight into your home.
Conclusion
Decorating your living room need not be complicated or expensive. With these five simple tips, you can transform your living room into a cozy, welcoming space where everyone will enjoy spending time and doing activities! Try them out and see for yourself what a big difference they will make.