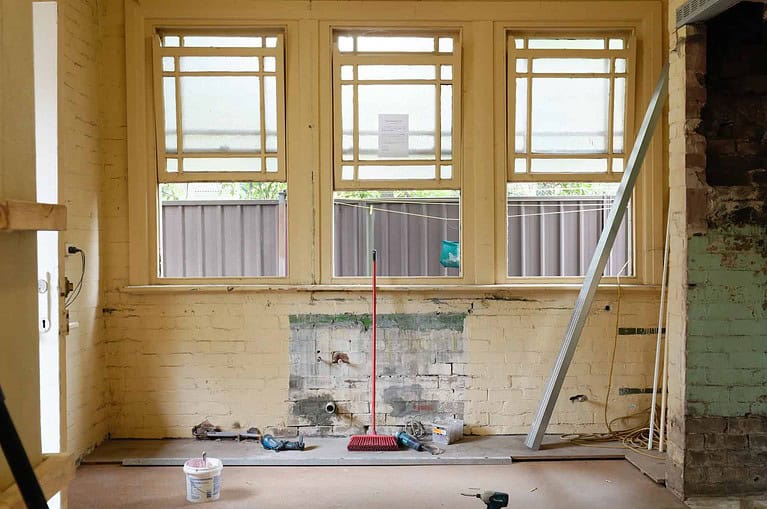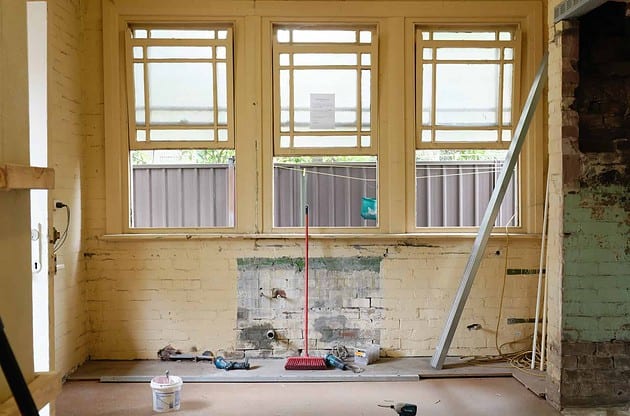 It's not uncommon to hear about people considering getting a home renovation for years but never coming close to getting it done. There's no surprise, though—the amount of time and money a renovation requires can be truly daunting for some individuals. Nevertheless, many pursue a renovation project to finally turn their dream home into a reality.
If you've finally decided to go forth with your renovation plans, then congratulations! Indeed, refreshing your home is highly beneficial. From boosting the comfortability of one's space to increasing property value, there can be various reasons for individuals to renovate their homes.
However, you shouldn't let your excitement make you dive into a project without a plan. Hastily jumping into renovations without pausing and figuring out how to approach the task at hand can cause costly mistakes. To help ensure your remodeling goes without a hitch, here are five factors to ponder in creating a home renovation plan.
Contacting a Professional
It can be tempting to DIY your home renovation project, but remodeling is an investment you should be doing right the first time. Due to this, getting a professional with the skills to handle your renovation will ensure that your project will proceed the way it should. Unlike you, professionals have the experience of someone in the industry.
In addition, contrary to popular notions, getting a professional will make you save your hard-earned money more than doing it yourself. Contractors know various suppliers and vendors, so you can get discounts when purchasing your supplies.
Of course, since there are many contractors out there, you must know how to look for the right person to do your project. Checking the portfolio, reviews, and references is a great way to gauge whether a contractor can give you the results you desire from your project. Depending on where you're from, it's also best to check whether the home remodeler has the certifications for the job.
For anyone in the US, that means determining whether the contractor has the National Association of the Remodeling Industry (NARI) certification. On the other hand, Australians have to ensure that they hire a team who is knowledgeable and can assist them in acquiring council approval.
Indeed, it pays to get a professional who knows what to do. According to home builder, Summit Homes "Engaging with a builder who has in-depth knowledge of not just the R-Codes, but the local planning framework and the working practices of each Local Authority is key." If you want to know more, read their blog on council planning & approvals for your renovation.
Fixing Any Damages In Your Current House State
One of the biggest reasons people renovate their homes is to fix any damages. When left for too long, something minor, like a leak in the roof, can cause various problems, from mold to flooding. Thus, when drafting a home renovation plan, it's in your best interest to tackle any damages as soon as possible.
Other common issues homeowners might encounter include foundation cracks and outdated electrical and plumbing work. As these damages mess with your home's structural integrity, you should contact an expert to take a look so you can plan your renovation to include repair in specific areas.
Determining Your Budget
Setting the amount of money you're willing to cash out for your renovation should be one of the first things you should do. With a specific budget in mind, you'll get an idea of what kind of products and services you can choose for your project. However, don't be mistaken—a budget should not mean you should settle for less.
For example, the materials you use in your home play a significant role in whether they can stand the test of time. At first, buying cheaper materials may seem the better option for your wallet. But, in the long run, high-quality materials are more durable and look better for your home's overall aesthetic. As such, you shouldn't forget that you get what you pay for and choose the best possible option that works within your budget.
Finding A Style Inspiration
Having a vision of how you want your home to look is essential. Do you want a traditional home? Is it time to modernize your house? It all depends on your taste! To help you narrow your options, you may turn to magazines, blogs, and showrooms and search for anything you like.
Of course, you must also consider your family's needs in the future. Apart from aesthetics, functionality is equally crucial for you to note. For instance, if you have a large family who often gets together during meals, then it's wise to design a big kitchen and dining area for your home.
Setting A Realistic Timeframe
Renovations can be chaotic, and you may lose focus on your goal if you don't set a solid schedule. Thus, before anything else, you must determine a timeframe for your project. To start, you should talk to your contractors and ask about how long each phase of the renovation will take.
You should also be realistic and account for any delays, worker days off, and holidays that might impact the schedule. To be safe, you must also prepare for temporary accommodations while construction is ongoing.
Final Thoughts
Home renovation is an important investment for every homeowner. With the time, effort, and money it takes, it should be a carefully planned project, even from the beginning. By considering the five factors written above, individuals can be confident that their home renovation can run smoothly.