The functionality, as well as the aesthetic value of your kitchen, depends upon the kitchen design you choose. There is a wide variety of kitchen styles in the market which has made the selection process a bit difficult. Therefore, there is a need to be extra careful while choosing kitchen designs.
To help you out, below we have made a list of the 5 best interior kitchen design ideas. Take a look to find out what suits your space the very best.
The Island Kitchen
An island kitchen refers to one where there is a large surface in the middle of an open kitchen area. There is a requirement for a huge kitchen space while working with an island kitchen. Kitchen Peninsula is another type of an island kitchen that is quite popular.
The best part is that you customize your island space as you wish it to be. You can use it as a small bar, place a stove on it, use it as a prepping station, and much more.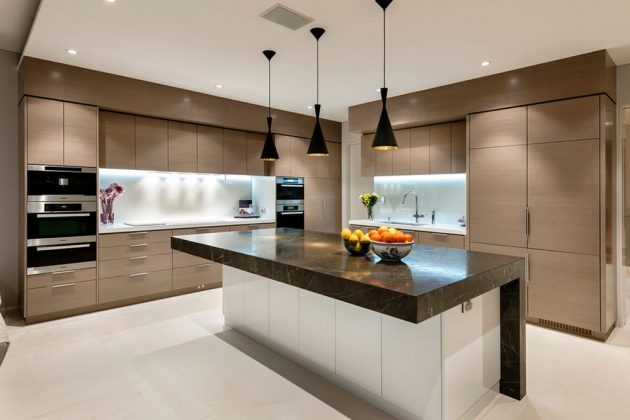 The Gallery Kitchen
The gallery kitchen consists of two walls facing each other and making a valley in between. It is both an economical as well as space-saving choice as it keeps everything compact. Moreover, it eliminates any wastage of space as every little inch of the room is utilized while leaving enough space for moving around.
Remember to keep the working area only on a single side of your gallery kitchen as it leaves space for you to work. A gallery kitchen works the best for people who wish to have more storage facilities in their kitchen.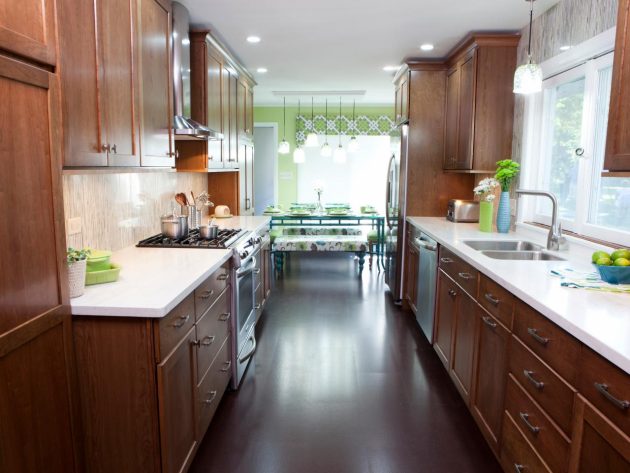 The L-Shaped Kitchen
An L-shaped kitchen makes use of two perpendicular walls. It is mostly an open kitchen as well. An L-shaped kitchen helps in utilizing the corners, as well as the walls, for storage facilities.
Many people also prefer to install a walk-in pantry at the corners of an L-shaped kitchen. If you are innovative enough, you can add a lot to an L-shape kitchen.
The U-Shaped Kitchen
A U-shaped kitchen is best suited for people who have large kitchen spaces as the kitchen goes up to 3 walls. The storage facility of a U-shaped kitchen is quite large as you get three whole walls to fill.
A mistake most people make when it comes to a U-shaped kitchen is installing upper cabinets on all 3 walls. It is recommended that you avoid that as it can make your kitchen area congested.
The One Wall Kitchen
As the name suggests, one-wall kitchens are mostly for people who have a smaller kitchen space. A one-wall kitchen compacts all the kitchen requirements in one place without compromising the functionality of it all.
While going for a one-wall kitchen, keep in mind that you're working with vertical space. So, align all your cabinets vertically and close to the wall. There is not much room in a one-wall kitchen, therefore, you will need to keep everything tightly packed. Planning is an essential part of a one-wall kitchen, so do not just take it as it comes.