Interior design is an important aspect of architecture. The interior of a space, whether it is a home, an office, or a public space like a train station, can have a direct impact on the mood of those who occupy the space. Because we spend so much of our time indoors, the interior of our surroundings needs to be as pleasant as possible, and every client has a different idea of what that looks like.
In the modern world, interior design is provided by interior visualization services provided by 3D interior rendering companies. In this article, you will learn about the benefits of using this service for your interior design.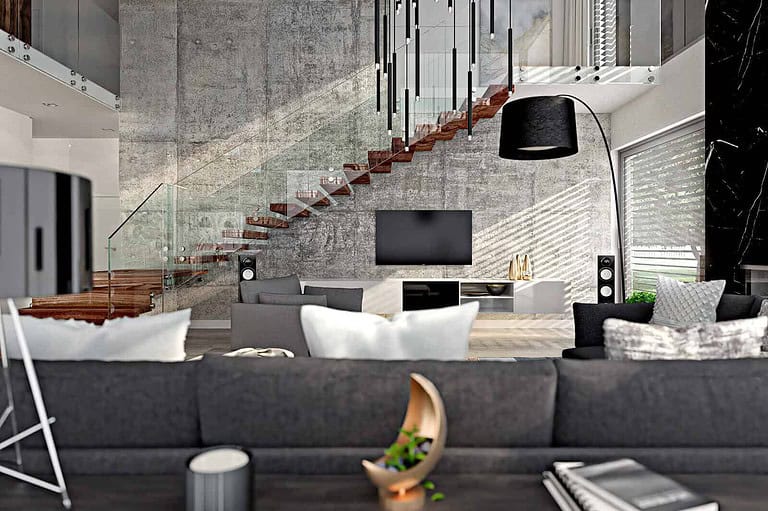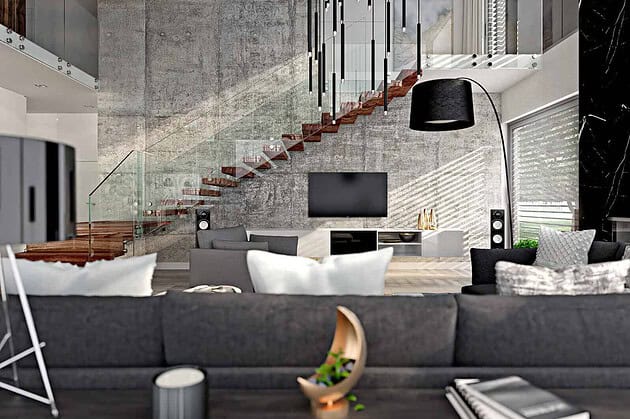 What is 3D visualization?
3D interior visualization is the creation of photorealistic and accurate images of a proposed design for the interior of a space. 3D architectural interior rendering services can create computer-generated images of a design for clients. These images will show the proportions of the space and the décor, including such details as furniture, lighting, colors, textures, furnishings, and so forth.
The graphics show all these aspects in such detail that they look like real-life photographs.
3D interior rendering companies use design software such as AutoCAD or, SketchUp to create these amazing graphics. Sometimes they need to work with more than one software program to create the desired effect. The software provides object and material libraries that designers can use to make changes to a design as and when the client requires it. This brings us to the first advantage of using interior visualization services to plan your interior design.
1. Interior visualization services let you design each room in detail
Kitchen: Use the object library to choose from a range of cabinets, stoves, and countertops, and use the material library to determine wall colors and floor finishes.
Bathroom: Use the object library to find the bathtub of your dreams and consult the material library for the latest tiles and lighting for bathrooms.
Living room: Experiment with different layouts, furniture, and combinations of colors and materials.
Basement: Create the relaxation space of your dreams with the help of comprehensive object and material libraries.
2. Save time and costs
All of the above can happen at the click of a button. You can see at the press of a button what countertops look better, and if the windows will allow enough light to penetrate the kitchen. You and your designer at the 3D interior rendering company can play around with different ideas and styles until you are completely satisfied with the final look. In the past, interior designers walked around with loads of fabric samples, and clients had to visit suppliers to look at tile samples. All of this was very time-consuming. Modern 3D visualization cuts all of that out, saving clients time and money.
3. Avoid design flaws
It's difficult for most people to accurately visualize a space and how the size and number of furniture items will look in the space. 3D architectural interior rendering services use 3D software to take exact measurements of the available space and calculate whether it will be able to accommodate all the furniture a client wants to have in it. A 3D rendering is an accurate representation of the space and everything in it. It is easy, even for the untrained eye to see when there is something wrong with the design.
3D interior design rendering services help clients to avoid design flaws that can ruin a project.
4. Accurate visualizations mean accurate costings
With high-quality 3D interior visualization, designers use accurate measurements to develop photorealistic images of a client's envisioned interior design. Because the images are true to life, it's possible to accurately estimate the costs of materials, avoiding wastage, which can be very costly.
5. Avoid misunderstanding
Because it's easy to understand photorealistic 3D images, communication between designers at 3D interior rendering companies and their clients is straightforward. Looking at a photorealistic image, clients can immediately see if it portrays what they had in mind and talk to the designer about their concerns. 3D interior design rendering services prevent misunderstandings between clients and designers, helping building and renovation projects to proceed smoothly and without stress for clients.