There is a well known thing that white is a real Royal color.
White is known as the color of purity and natural beauty. Using white when designing or decorating you can combine it with almost any other color.
Either if you prefer minimalist, vintage or romantic style, white is always a good choice. When choosing white for your bedroom, you are creating a peaceful and relaxing atmosphere. As such, it is calm and inviting. At the end of the hard working day it will give you impression like you are on the clouds.
You can create interior design in only pure white, but Architecture Art Designs suggest you to add some colorful accents in order to make the space more dramatic and modern.
Beige is a classical color, so do not hesitate to use it. Dark furniture is also good if you want to highlight that everything is white.
If you are romantic soul, than we suggest to use crocheted bedspreads, and old ,vintage furniture, as well as shabby nightstands and crocheted bedspreads.
What we suggest as a creative and useful are the floor tiles. With them you will combine and impressive futuristic furniture with modern accessories you and it all together as a great mix will give your bedroom a minimalist look.
Find what you like and choose your style. Design your room according to your dreams and after all that all you have to do is to enjoy your white paradise!
Have a "sleeping on clouds" experience in your own apartment or house.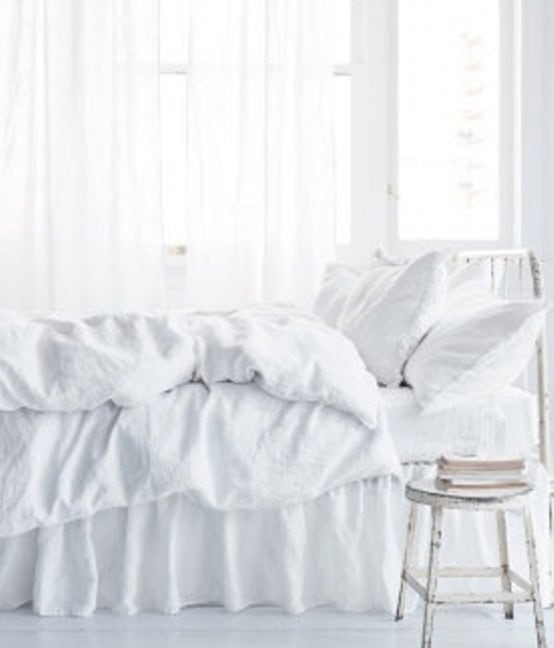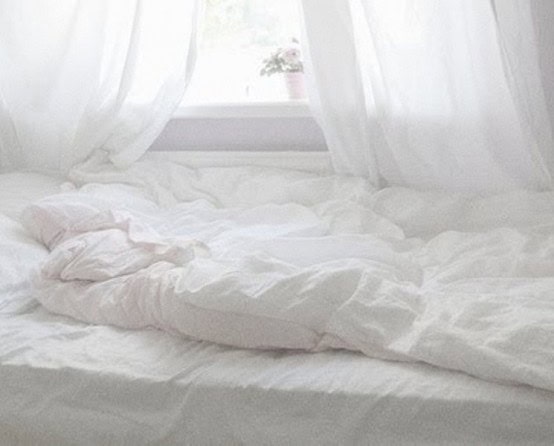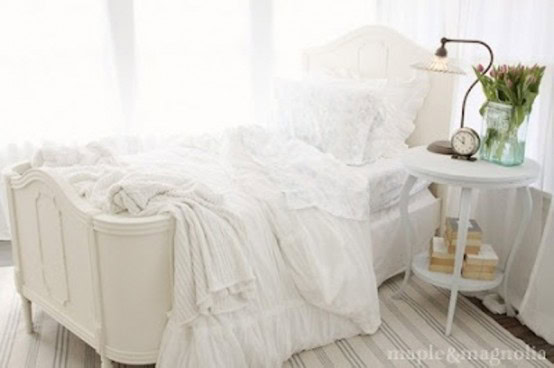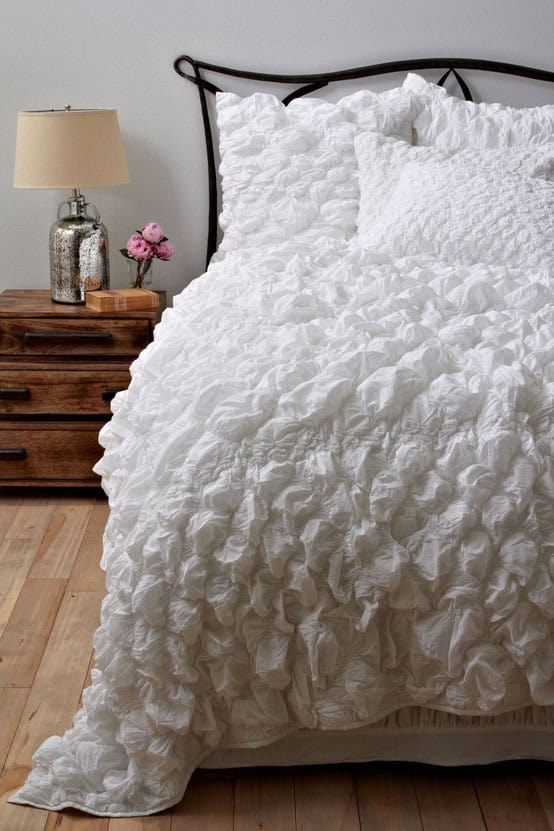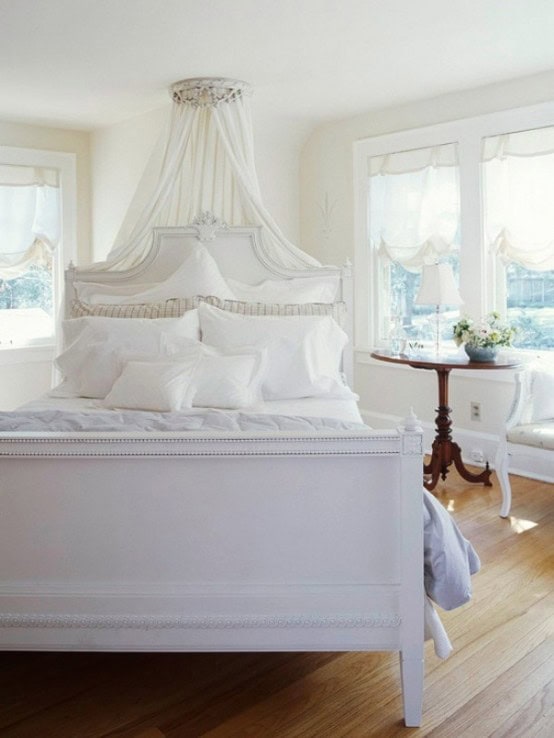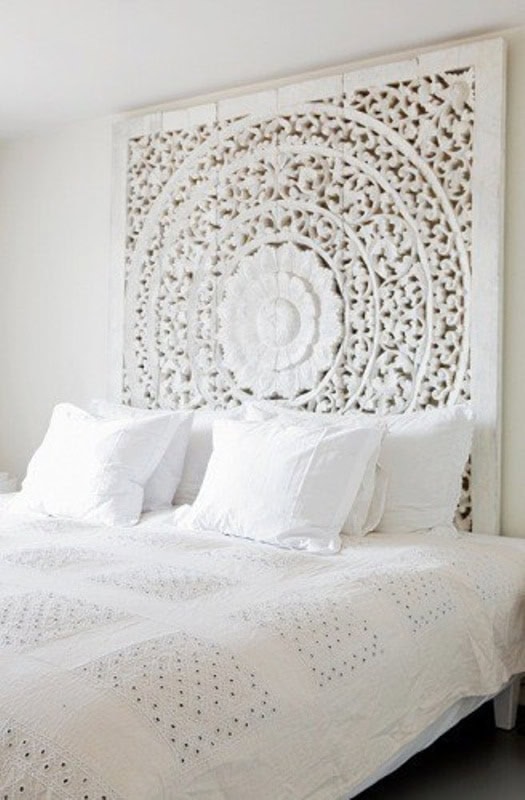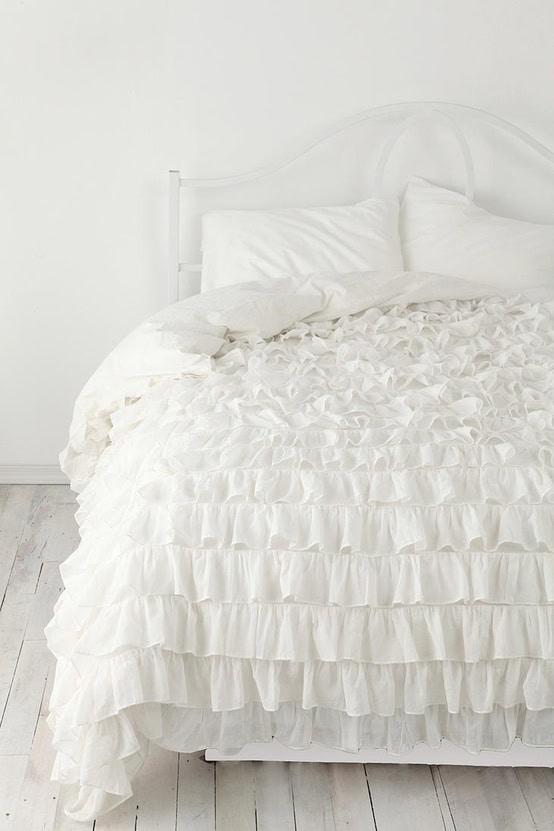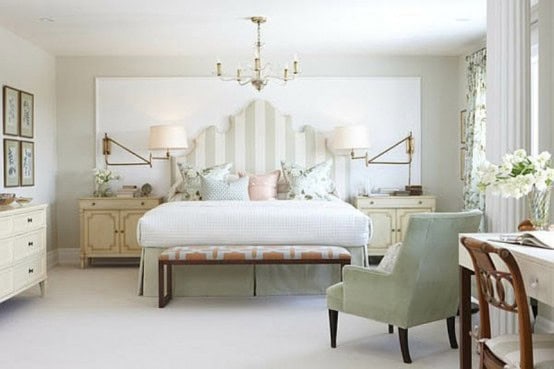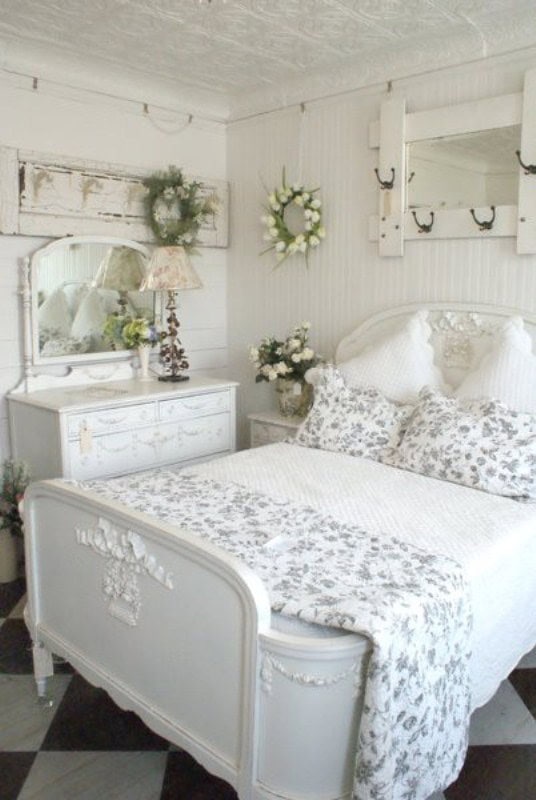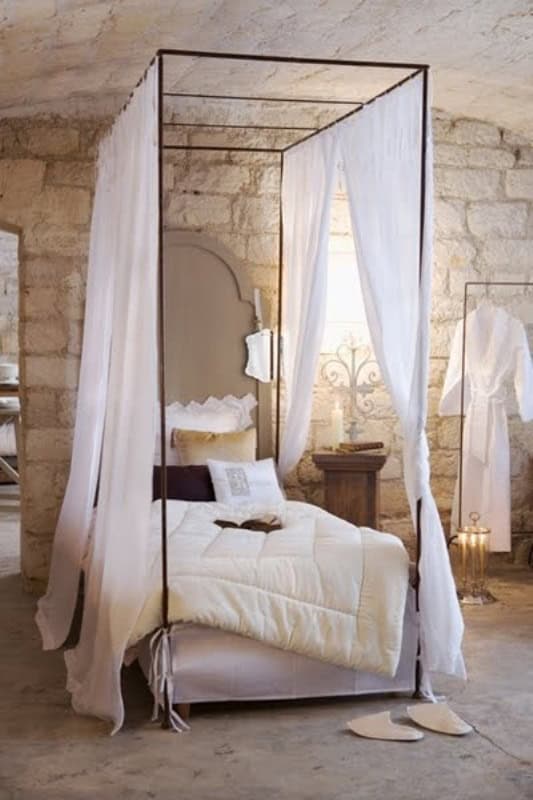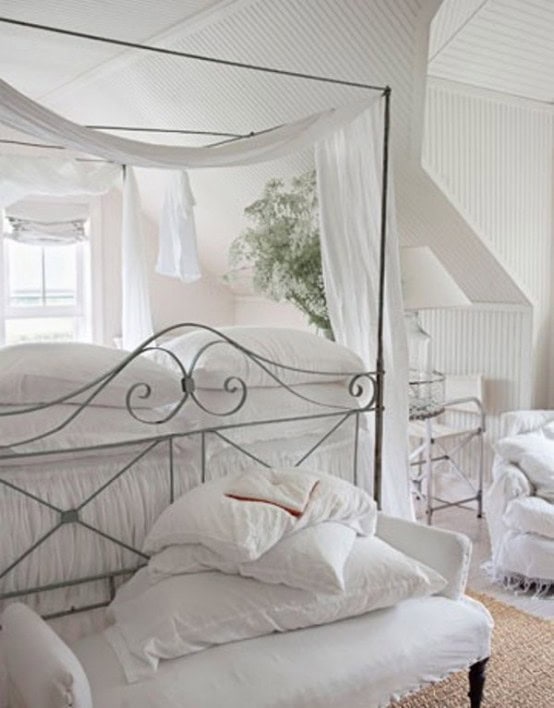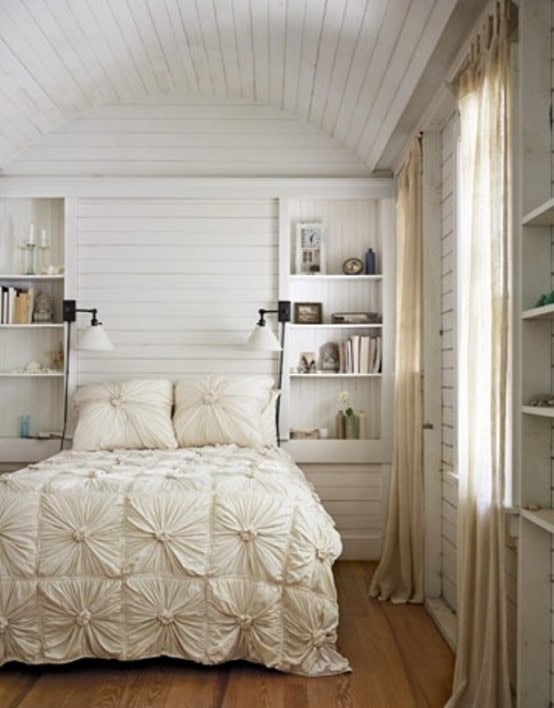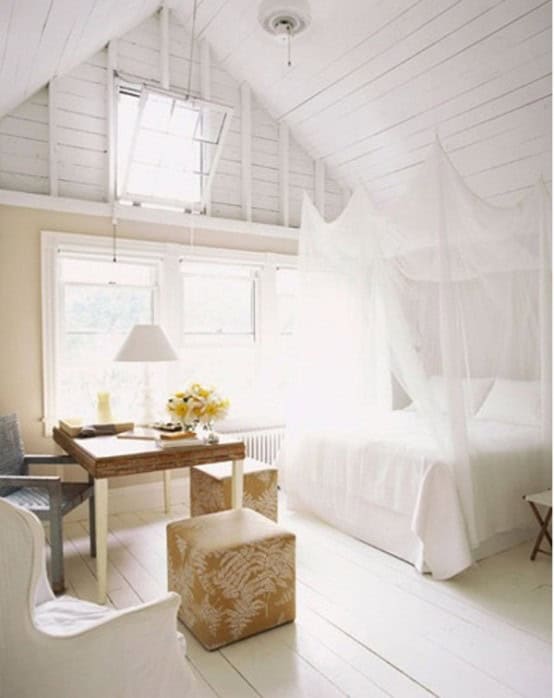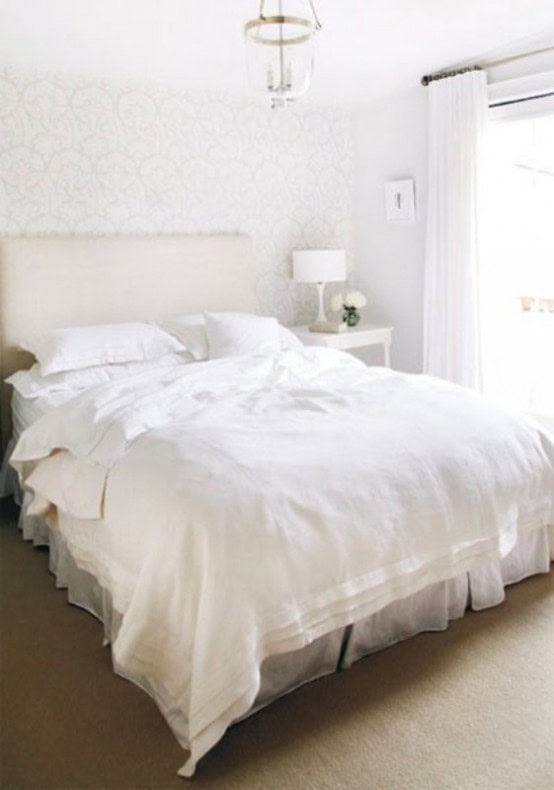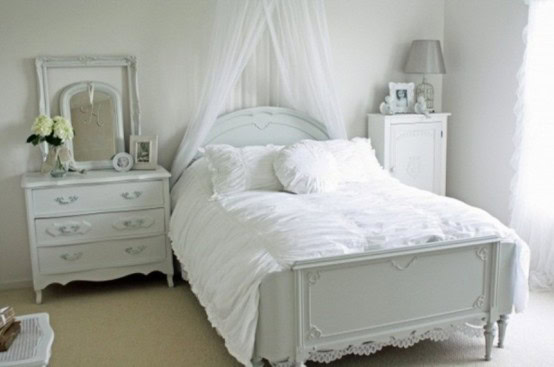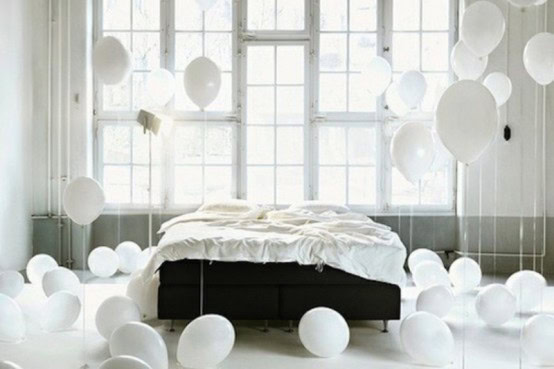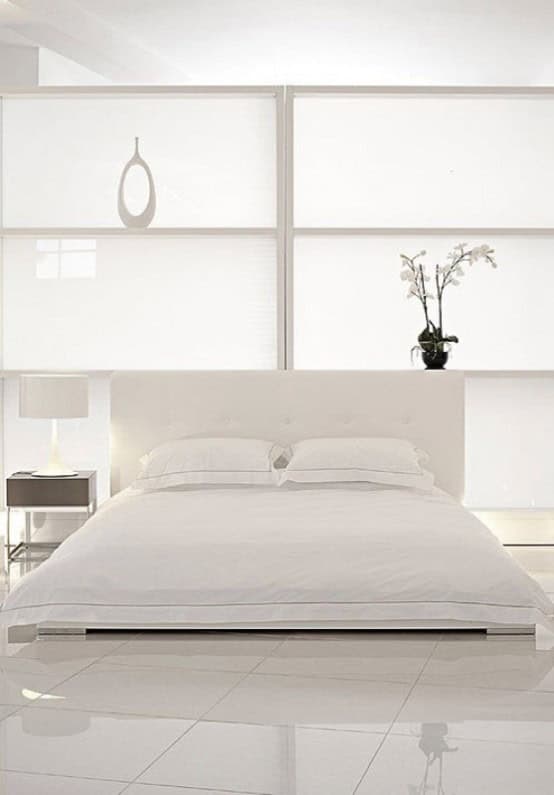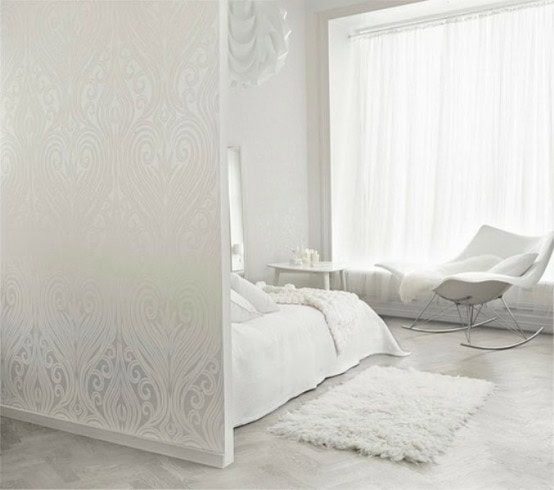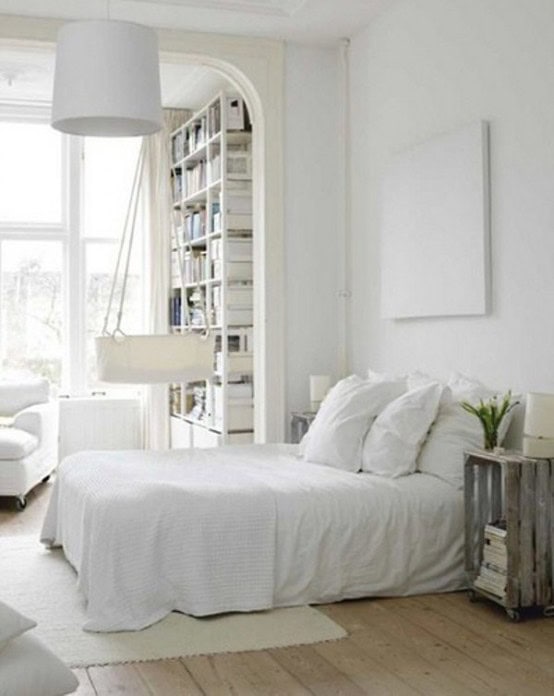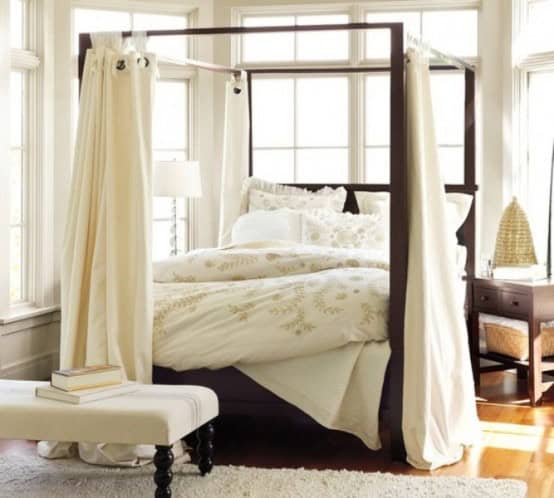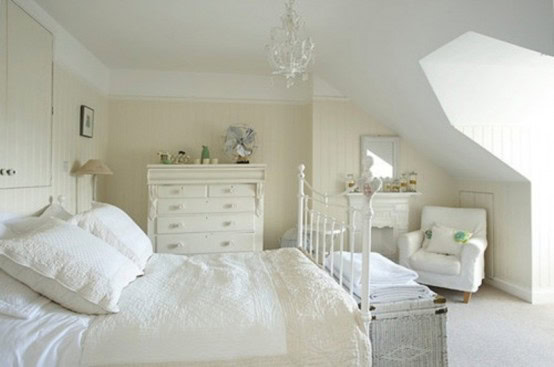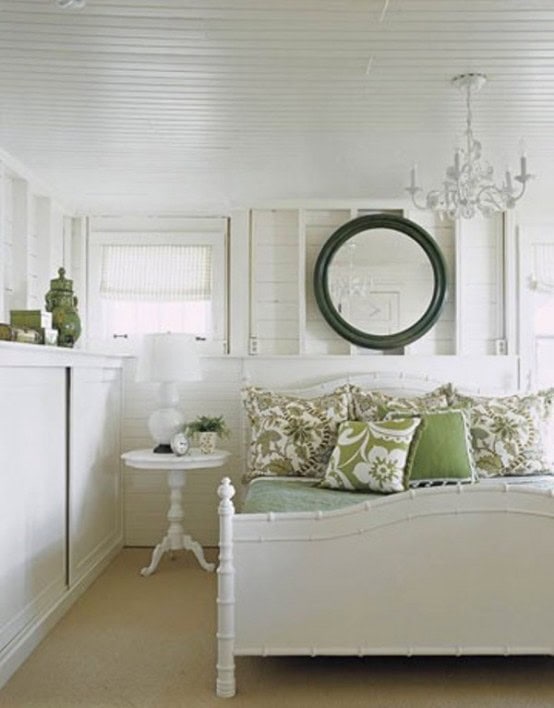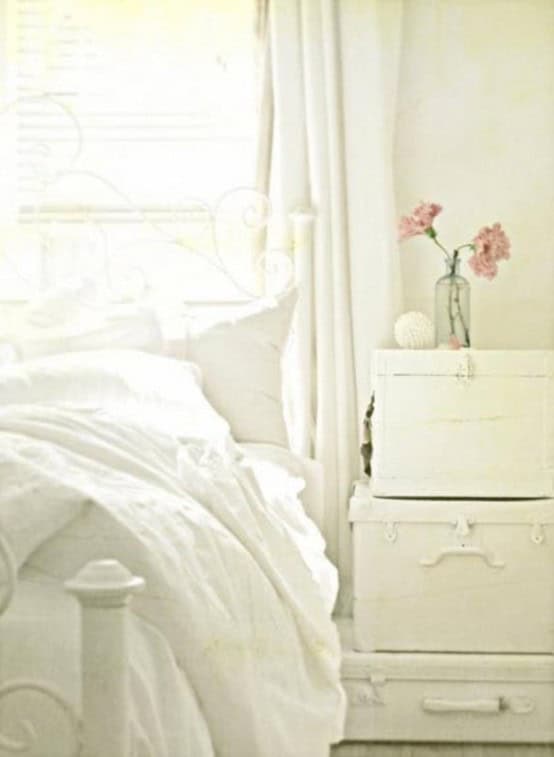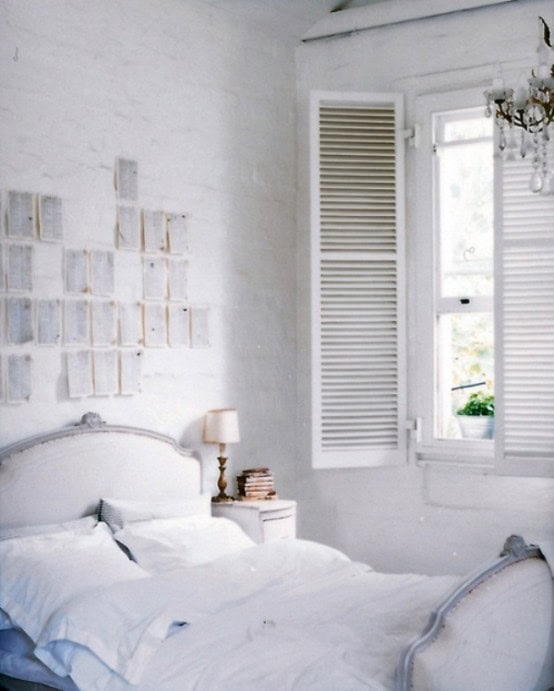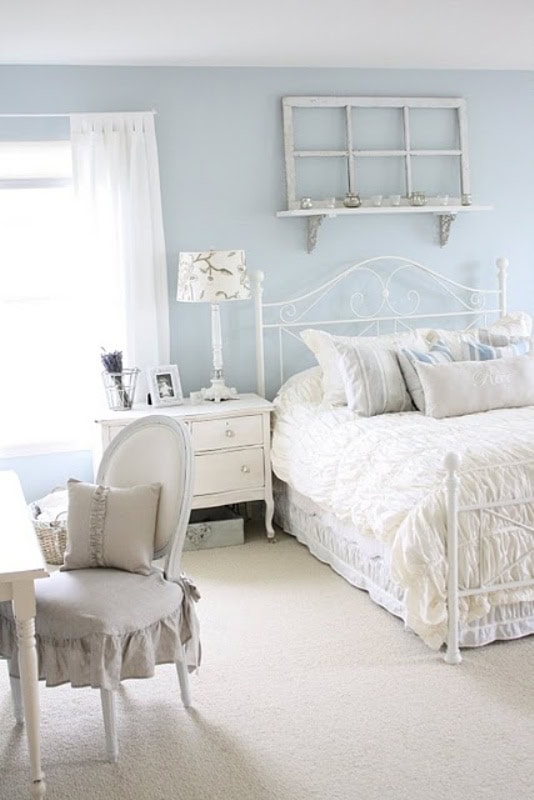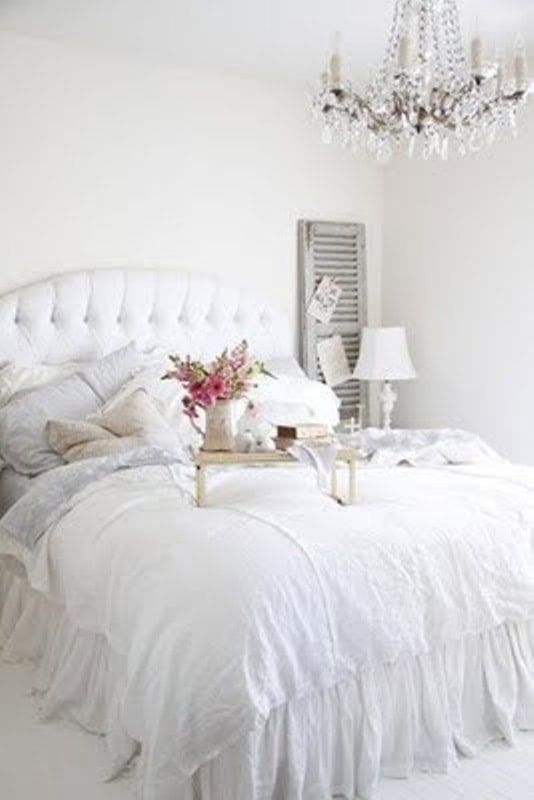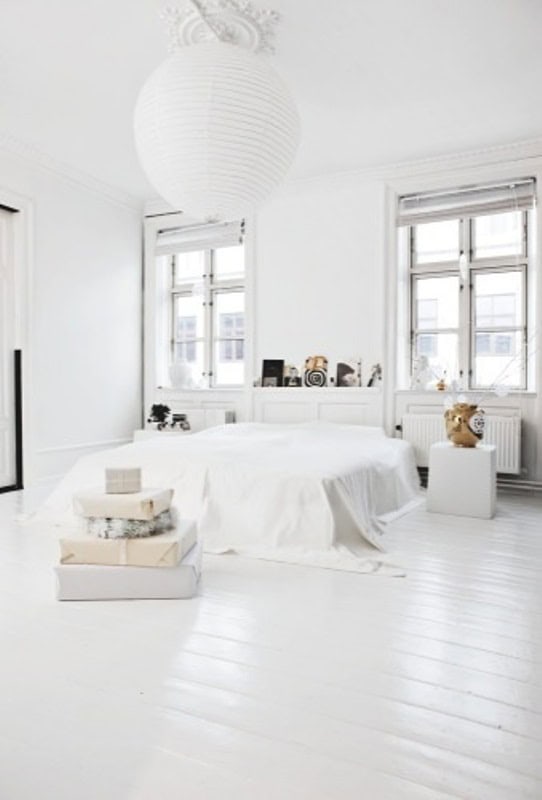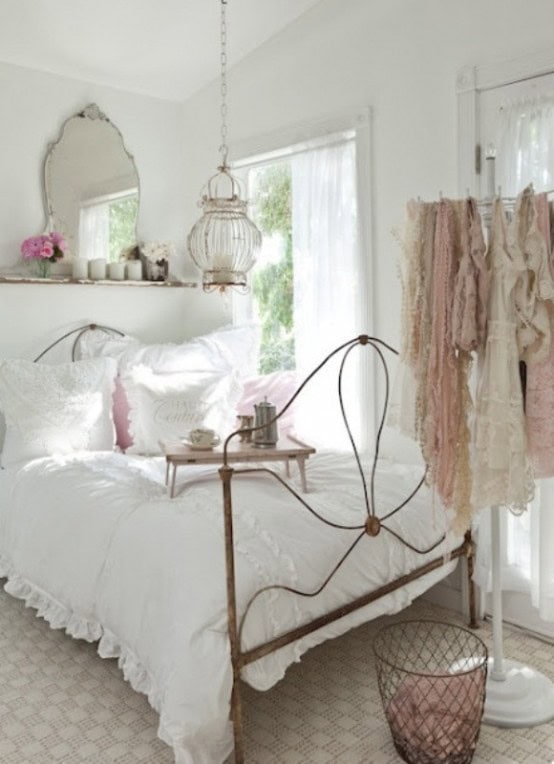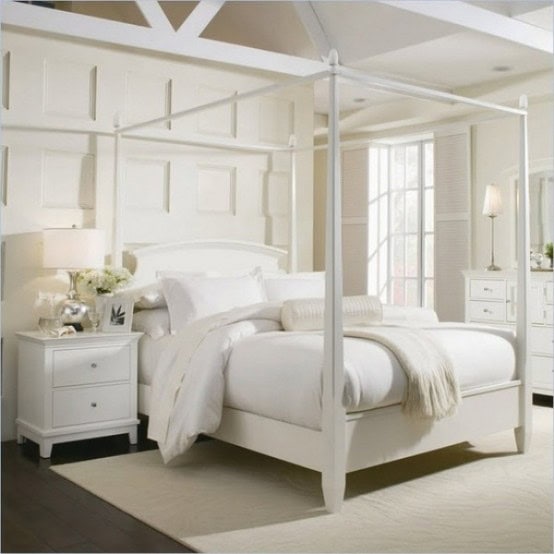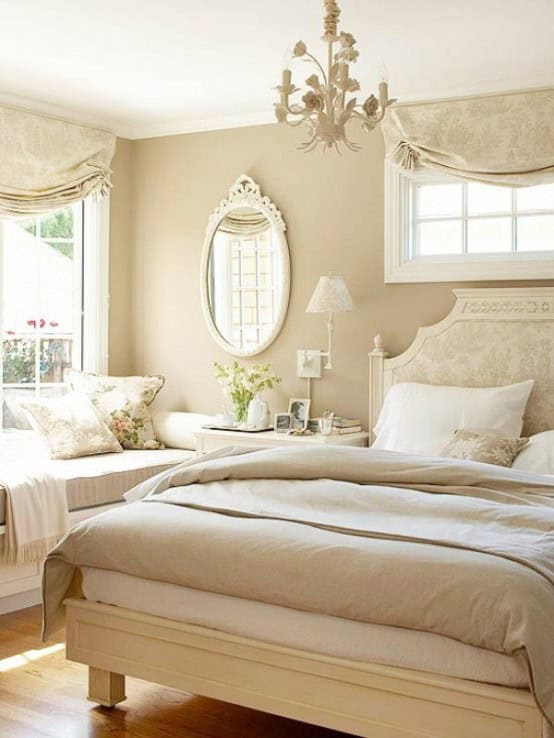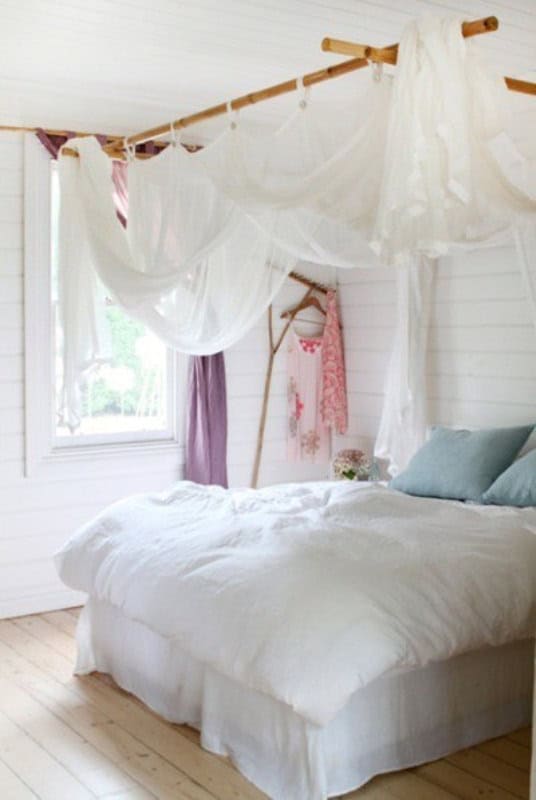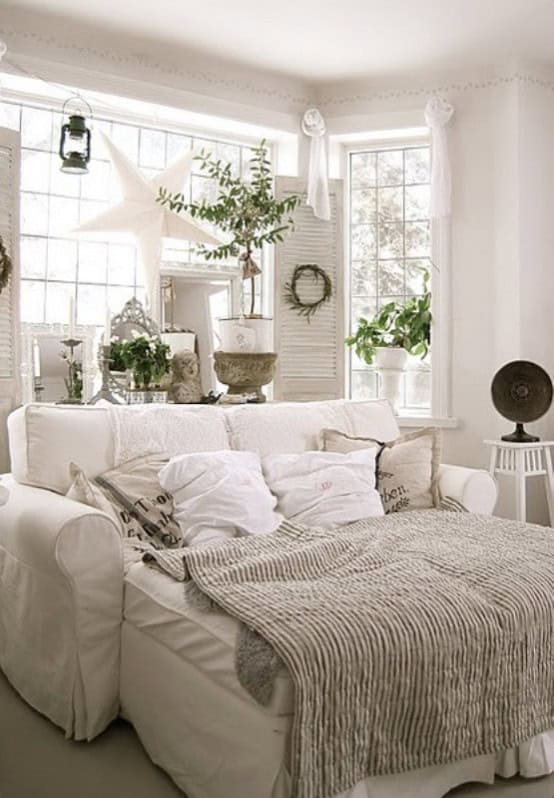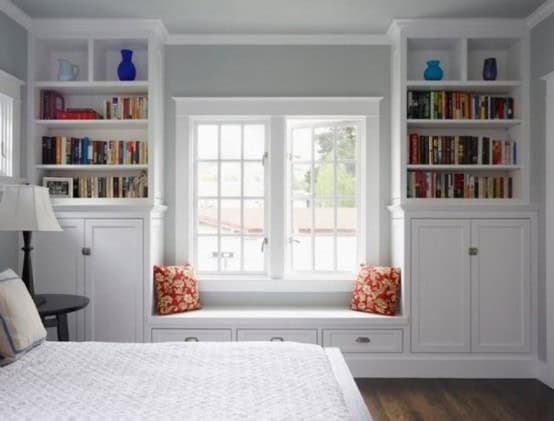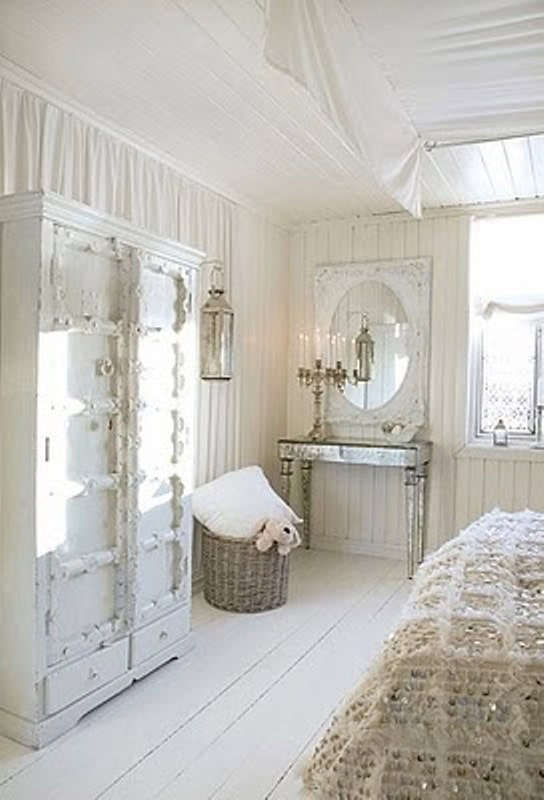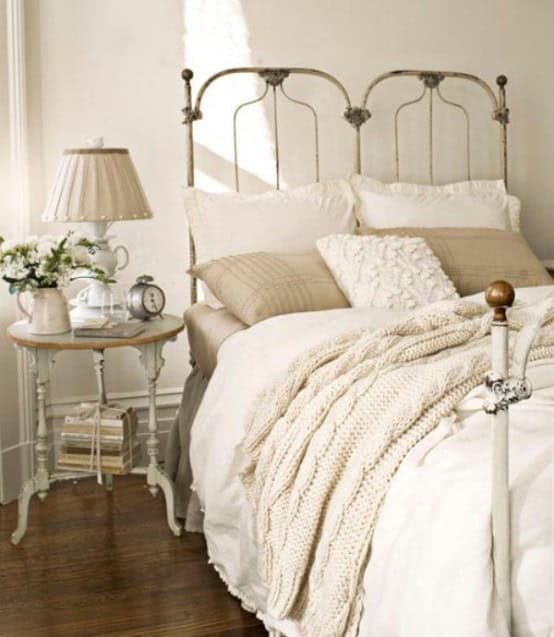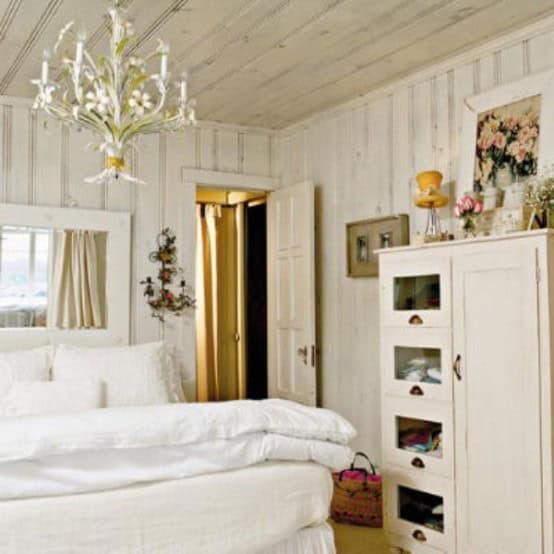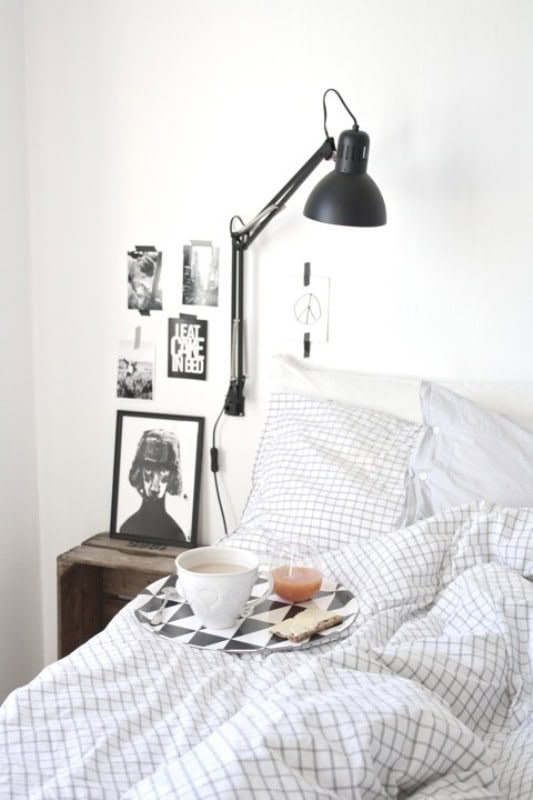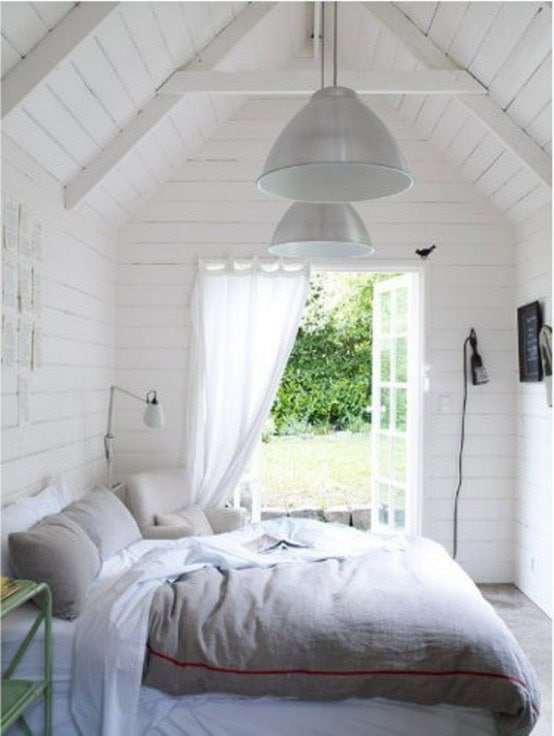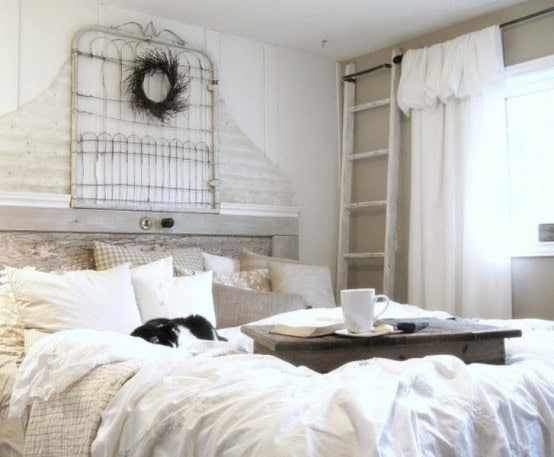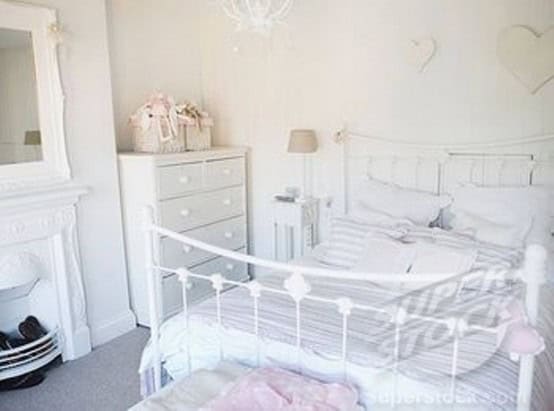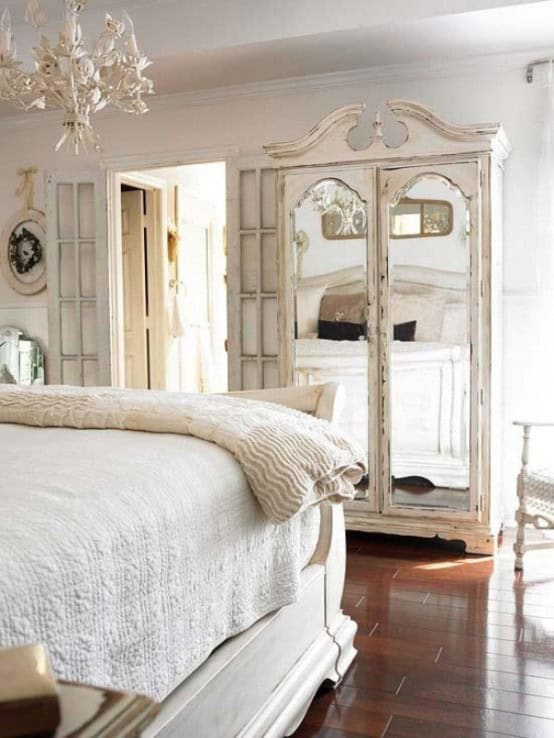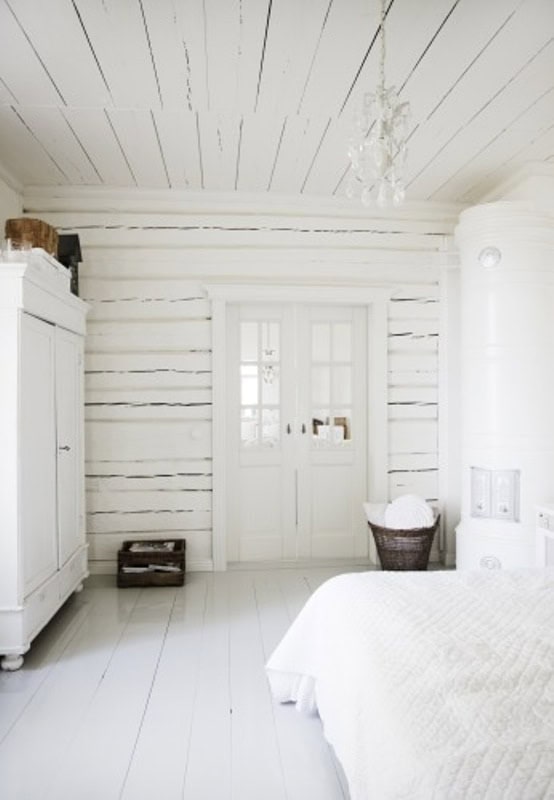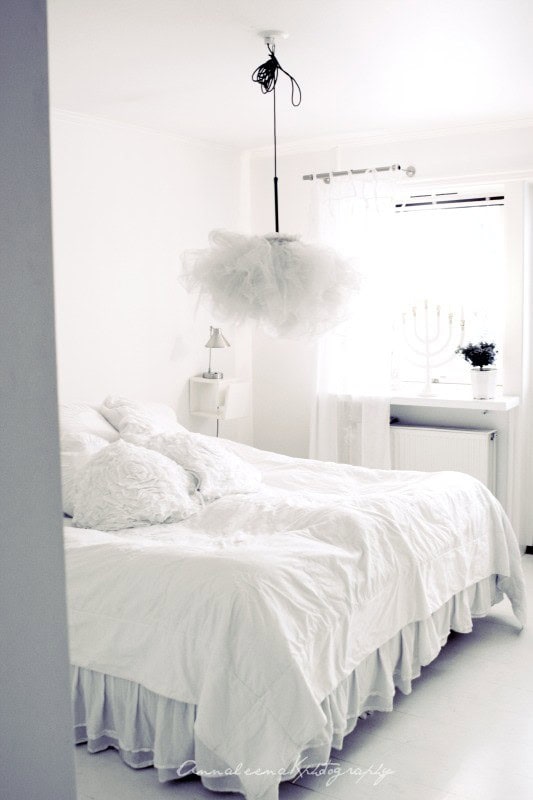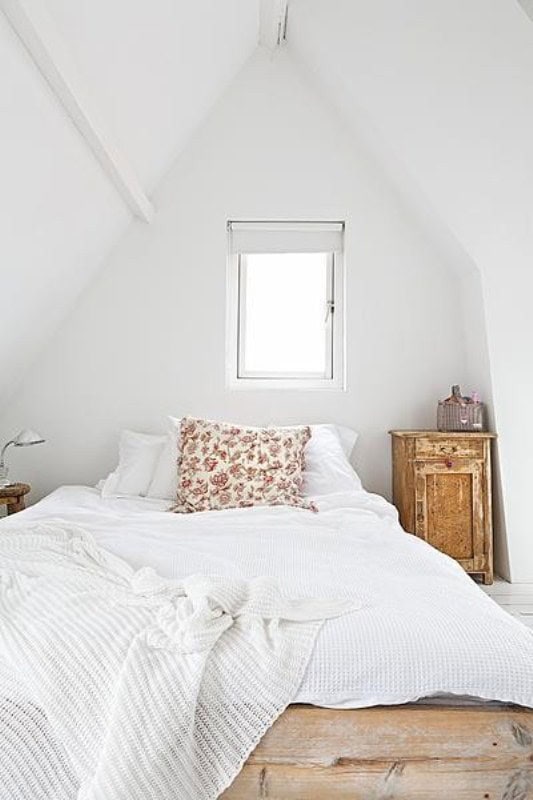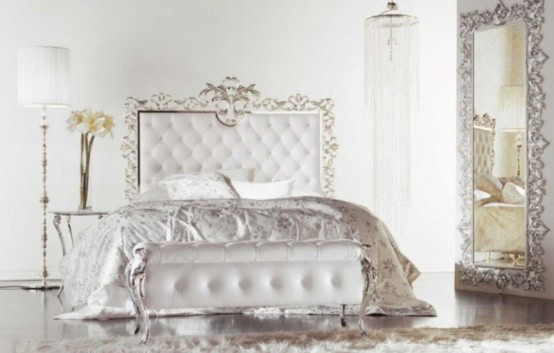 Source: pinterest
You may also like: