Whether you're looking to go off the grid, or you simply want a vacation home in the mountains, a log cabin is the perfect solution. But before you go building your own cabin, there are some important things you need to know.
How to Build the Perfect Log Cabin
Log cabins have widespread appeal among people of all regions, backgrounds, and styles. Some of the most desirable factors include:
Low cost. When compared to traditional homes that are built today, log cabins are extremely cost effective. They don't require nearly as many materials and complex building techniques. They're also durable, which lowers ownership expenses.
Timeless style. There's something about the appearance and aesthetic appeal of log cabins that people are drawn to. It's a timeless style that evokes nostalgic memories.
Log cabins are made out of quality materials and built with enduring value in mind. In a world where cheap spec houses start falling apart a few years after they're built, log cabins can stand for generations.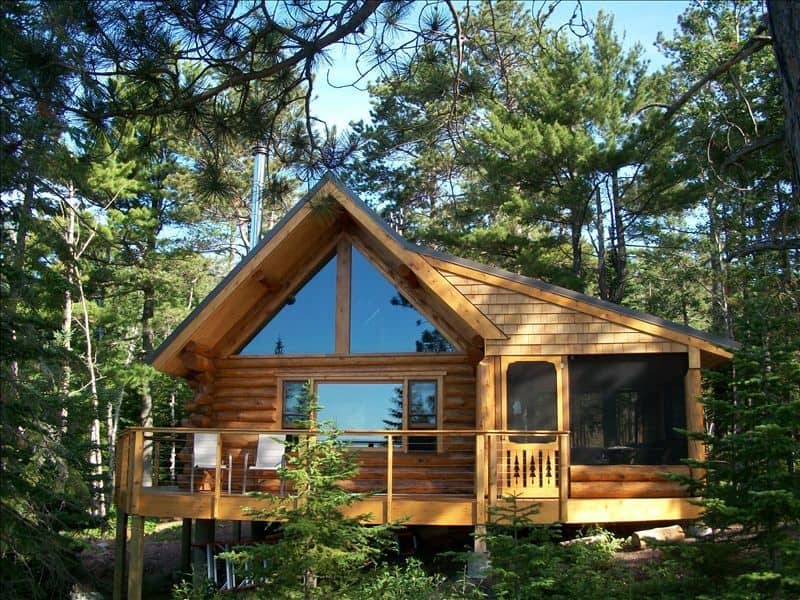 Because of factors like these, many people look into building log cabins as primary residences and second homes. If you're thinking about doing the same, here are some things to think about:
Keep it Simple
The first piece of advice is to keep things simple. A log cabin isn't meant to be an architectural masterpiece that ends up on the cover of a major magazine or publication. It's meant to be a safe, comfortable, and efficient living solution.
Keeping it simple means sticking to a plan, not building more square footage than you need, and using natural and recycled materials that have less of an impact on the environment.
Work With a Reputable Company
Some people choose to build their own log cabins from scratch. Kudos to these folks, but most people don't have the time, knowledge, or resources to do this. A much more practical solution is to purchase a prefab modular log home.
When purchasing a prefab modular log home, the biggest piece of advice is to work with a certified builder that you can trust. Riverwood Cabins is a good example. They guarantee careful certification, delivery, and inspection, which provides protection against risks and mistakes.
Quality Materials
"A sealed log home is going to be able to withstand storms and other inclement weather with ease. It isn't uncommon to hear stories of log homes still standing after hurricanes, major earthquakes and harsh wind storms," OffTheGridNews explains. "If you live in an area that experiences dangerous weather conditions, going with logs could be a very wise decision."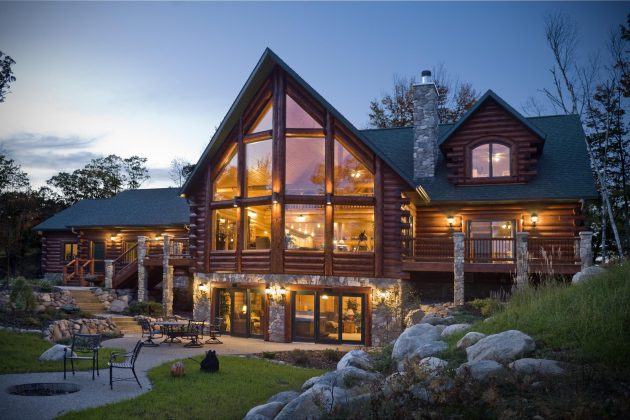 In addition to working with a reputable builder, you need to make sure they're using quality materials in the construction of your log cabin home. Do some research on different wood species, sealing techniques, and the pros and cons of different foundations. This will help you understand and spot the differences in quality.
Consider Placement and Location
One important detail you need to think about is the placement and location of your log cabin. In terms of placement, the orientation of your cabin on the lot could make a big difference in heating and cooling, natural light, and weathering of the exterior.
In terms of location, you obviously need to think about where you want to live. If this is your primary home, you have to consider whether you're trying to go off the grid, or merely find a little privacy. If this is a vacation home or weekend getaway, how far are you willing to drive? If you want it to be an income producing property, you'll want to think about nearby attractions and other features.
Ready, Set, Build
By no means is a log cabin the perfect solution to all of your wants and needs, but it certainly offers a number of distinct advantages over more traditional homes. If you've been putting off the process, now's the time to take action. Whether you build it on your own or purchase a prefab modular log home, the process is pretty straightforward. As they say, the first step is the hardest of all. Once you get moving, you'll be excited and motivated by the progress.