Children grow up so quickly and a lot of things change but there's a constant in their childhood and that is their kids' room. It is not a coincidence that this room is also the room that is going to give you a very hard time when it comes to pick a design for it as well as a furniture layout. The reason for that is simple. The kids' room needs to remain a practical and fun place for your children for a long period of time in which they change a lot and their preferences also get changed very often.
If you want to make the kids' room a place that your children will enjoy staying in then you'll have to carefully pick every single piece of furniture that you are going to use inside. This is very important because the kids' room is not just a room that your kids sleep in. It is also their primary place to do their homework in or take up a book to read. When they invite friends over, this will be the place that they will go to with them in order to play with their toys or study together.
Most of the interior design styles have very strict rules when it comes to the variety of colors, shapes and materials but if you are picking a design for your kids' bedroom you might have to bend most of these rules, especially if you want the kids' room to have a similar design to the rest of the house. The best way to pick the right design of the kids' room and the furniture that will be in it is to have your kids collaborate with you during the design process.
Depending on the space available, you might have to combine some features into one piece such as using cabin beds which are great for making use of the available space instead of single beds. If your kids are still quite young, they must have a favorite cartoon or character which means that you can add a feature into their room with theme beds. Also, you will need to make sure that there is a lot of storage space that your kids can use to stockpile their toys unless you are renovating an existing child's room for your teenager who will need to have extra space for their books and computer accessories.
As stated before, if you want to make the child's room match the overall interior design of your home, you're going to have a hard time choosing what part to let go because after all, the kids room should have no design rules except for the ones that your kids can think of. But still, you can match some of the furniture with the design of the house, for example Room to Grow's Mode collection will fit in your house if it is designed in the contemporary interior design style.
Welcome to a new interior design collection in which we have featured 17 Delightful Kids' Room Designs That Your Children Will Enjoy. This collection features a variety of kids' room interior designs that come from all kinds of different design styles which makes it the perfect place to browse for children's bedroom designs. Enjoy!
Kurt Cabin Bed
High Tek Cabin Bed
Loft Mezzanine
Naturela Compact Day Bed and Desk
Tempo Gruffalo
Traditionally White
Coco Bunk Bed
Classic White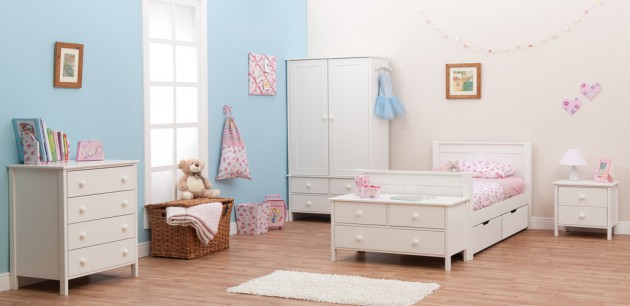 Contemporary Bright and Funky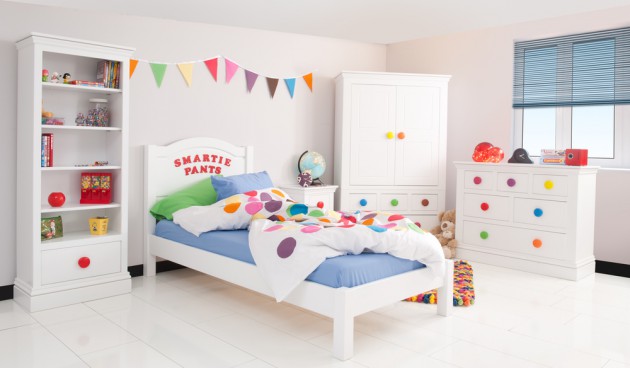 Henrietta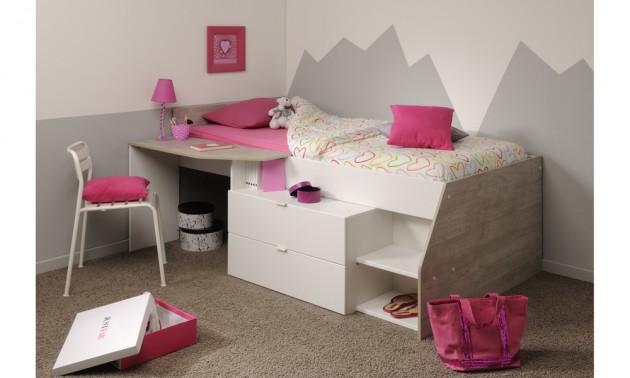 Silk and Solid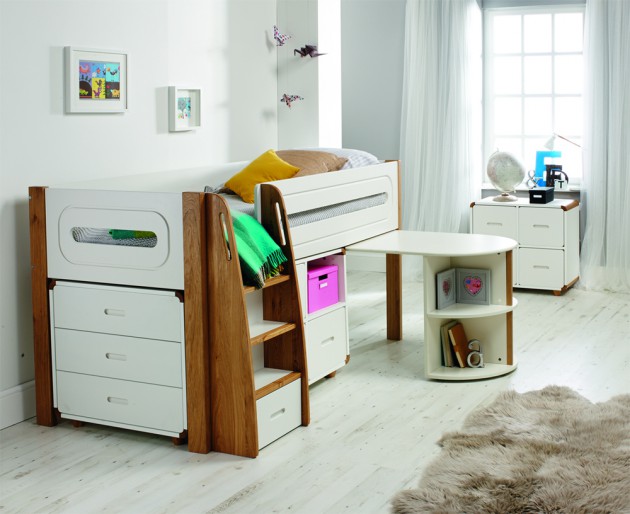 Stompa Casa 4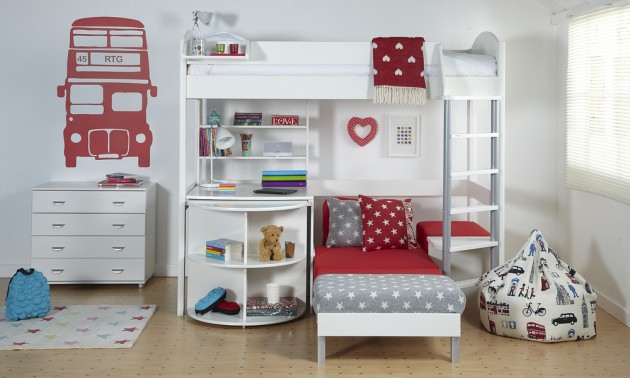 High Sleeper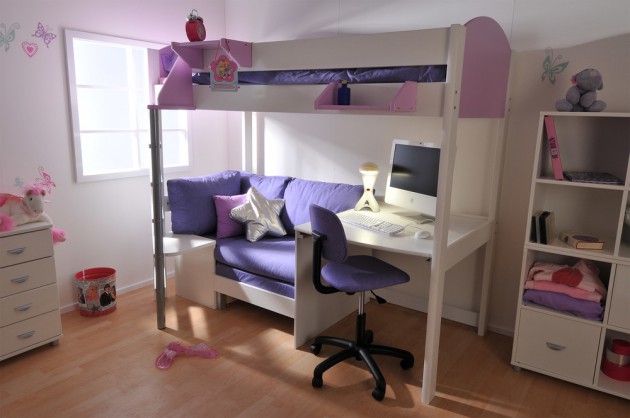 Naturela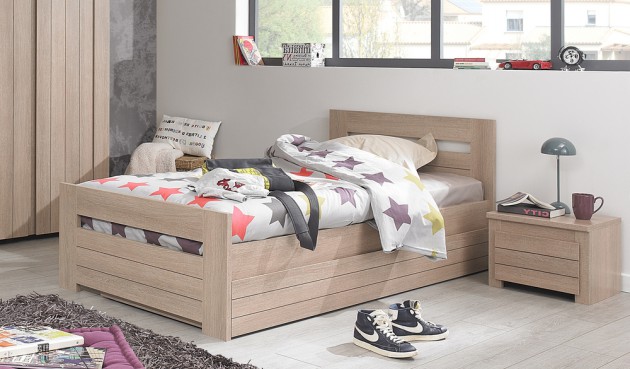 Solitaire White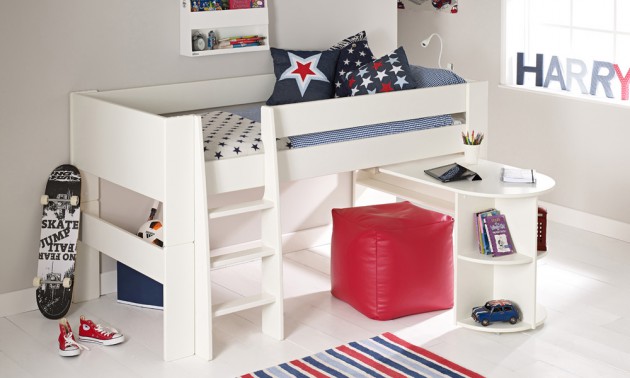 Contemporary Graphite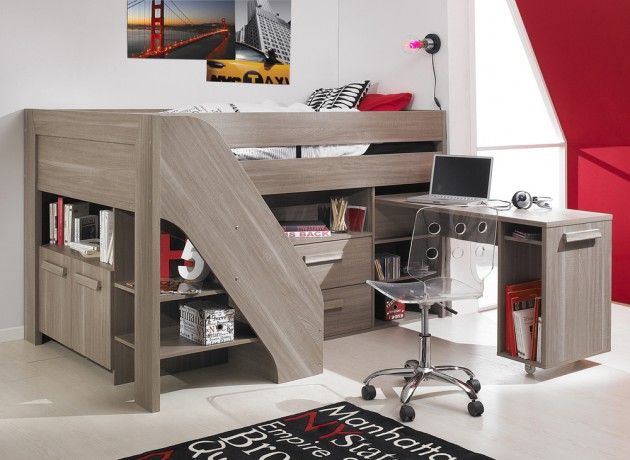 Princess Sparkle