An area rug can really tie a room together visually and make it cozier and more comfortable, too. But a new rug is also a big investment. Before you cough up the cash for that new rug, you'll need to consider how you plan to use the space and what you need from the rug.
Choosing a new rug is about more than simply finding an affordable rug that goes well with your furniture and décor. Your new rug will become an important and practical part of your home furnishings, so choose it with care. Let's take a look at some of the things you should think about before buying a new rug.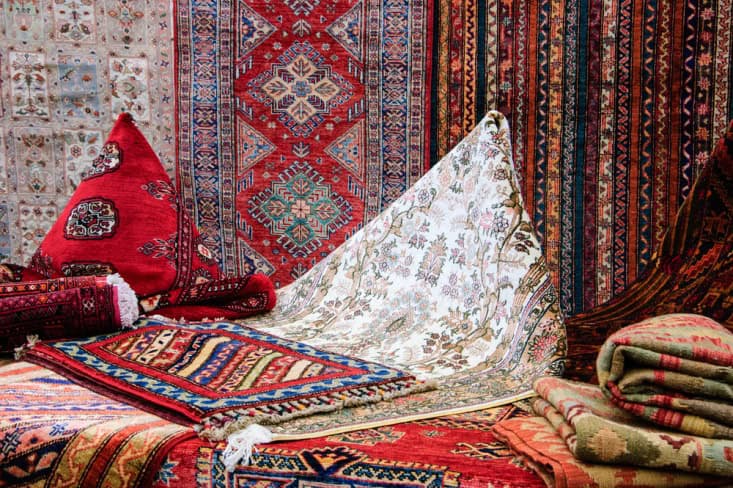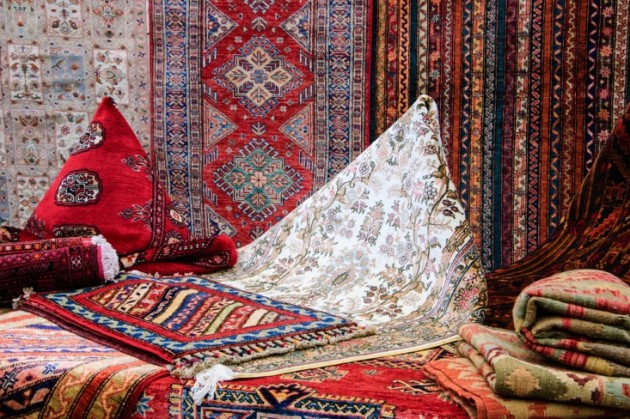 1. Your Own Sense of Style
It might sound obvious, but the first thing you should consider when choosing an area rug is your own personal taste. You're the one who's going to be living with the rug, and if you're investing a lot of money in it, you might be living with it for a long time. As you go about following easy steps for selecting the right rug, think about if your style is traditional, contemporary, or transitional.
2. Cleaning and Care of the Rug
High-quality area rugs need to be regularly and professionally cleaned. That goes double if the rug is kept in a high-traffic area or is made from natural materials, like wool, that can take on an aroma if not properly cared for. Not to mention, a rug that isn't cleaned at least once, if not twice, a year can become very unsanitary indeed. Make sure you can afford to have the rug you choose cleaned regularly and that you'll be able to transport it to the cleaners, or have it picked up. Some rugs need less maintenance than others.
3. How the Rug Will Be Used
Do members of your household, such as young children, spend a lot of time sitting or playing on the floor? Do you just need a colorful accent piece to tie a room together? Low-pile and flat-weave rugs are better for high-traffic areas, while shag or sisal rugs can work well in low-traffic areas. Consider how the rug will be used in order to choose the right one.
4. The Room the Rug Will Go In
Of course, you'll need to know how big the chosen room is and hash out a floor plan. If you're choosing a dining room rug, you'll probably want to put all of the chairs and the table on the rug, to delineate the space. If you're choosing a family room rug, you may want a smaller rug that accommodates just the coffee table. For a front entryway, a very long, narrow rug might be best. In a bedroom, a large rug under the bottom two-thirds of the bed will do, but so will two long runners placed on either side of the bed. Think about the traffic the rug will get, and whether it will get stuck under doors or pose a tripping hazard.
5. Your Lifestyle
Every rug does not suit every lifestyle, so it's important to consider how you plan to live in the space the rug will occupy. Do you have children and pets? Go for an easy-to-clean rug with a low-pile that will stand up well to spot cleaning. Would you like to change your décor often? Consider purchasing two or three cheaper rugs instead of one more expensive one.
6. How the Rug Feels
One of the primary reasons people buy rugs is for a sensation of coziness when walking around with bare feet. Make sure you choose a rug material that feels comfortable. A carpet pad beneath a low-pile rug can make it cushier, especially for children or others who might want to sit on it.
7. The Pattern
If you're investing a lot of money in a rug, it's best to consider a timeless pattern like those used in vintage, antique or moroccan rugs. You might want to pass this rug down to your children one day. More modern rugs can look great in a room, but will be more likely to need replaced soon, when they go out of style.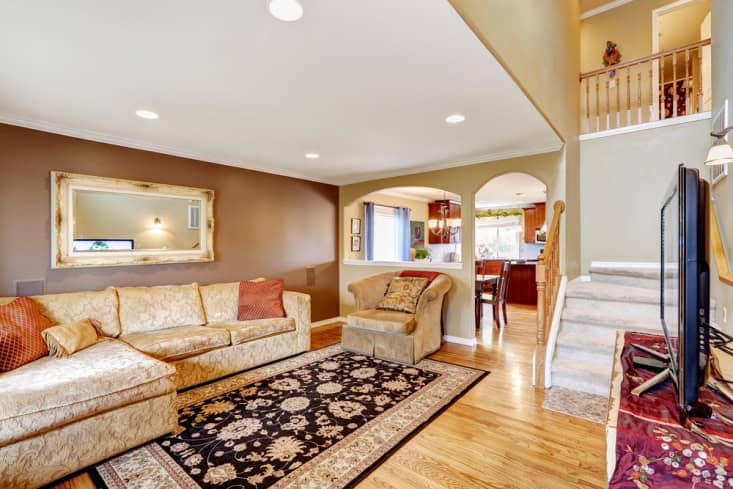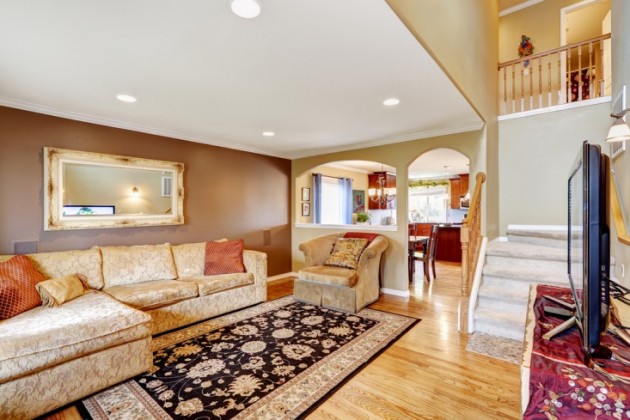 8. The Size of the Rug
It's important to take room measurements with you when you go rug shopping so you can choose a rug that will physically fit in your room. Taking up every square inch of space in a room doesn't look great; a too-small rug looks weird, too. You want the right amount of space around the rug and, ideally, you should only have rugs in areas where you're likely to walk barefoot.
9. Whether You Will Move
If you're planning to move in the near future, consider whether you'll still be able to fit the rug into your new space. If the rooms in your new home are considerably larger or smaller than in your existing one, you may need to ditch the rug sooner than you planned.
10. If the Rug Matches the Room's Décor
Choose a rug that complements the colors of your room's décor. A patterned rug in bold colors might look right in a room with otherwise subdued décor, but a rug sporting neutral colors might look better in a more boldly-decorated room.
Picking out a new area rug can be an overwhelming decision. Make sure you consider whether you'll be able to care for your new rug properly and whether the rug will truly meet your needs. When you take the time to make a careful, considered purchase, you'll be able to choose a rug that you and your family can enjoy for years to come.