The market for luxury condos is a growing one which is why everyone is looking for every possible method to make their properties stand out from the rest of their competitors.
People who can afford the luxury lifestyle often strive to look for the best options in the market which can offer them the best convenience and comfort.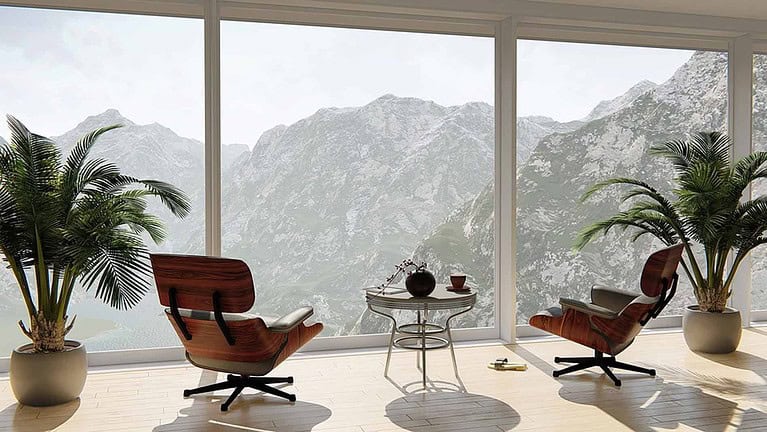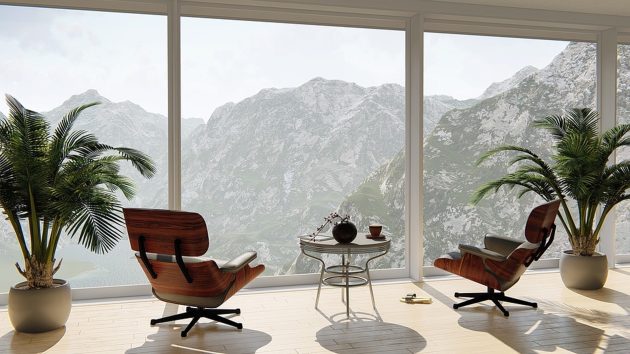 Clever designing strategies will help your condo have distinguishable features and that'll be a popular target for people who want top-notch amenities and modern integrations.
1. Access to Top Notch Amenities
High-class amenities are a major reason why people choose to reside in luxury condos.
People who want to lead a luxury lifestyle expect luxurious surroundings and amenities in addition to a grand condominium.
On-site amenities are excellent to make your condo stand out.
Access to facilities like a gym, spa, swimming pools, private parking, laundry services, on-site restaurants, and clubhouses is usually something every luxury condo buyer looks for.
If you can't include amenities in the property itself make sure the condo is at least close to them.
Take a look at these Toronto condos located in premiere locations like Liberty Village, Entertainment District, Yorkville, and Queen West.
All these locations have features like high-class dining and easy access to restaurants, gyms, parks, and shopping centers. Because of this, they are a popular choice for people looking to purchase a luxury condo in Toronto.
A luxury condo that has a greater number of amenities is more likely to stand out than one which has very few.
2. A Good Air Conditioning System
Luxury should guarantee the highest sense of comfort and the right air conditioning system design can help achieve that in your luxury condo.
Maintaining a proper temperature inside despite the weather conditions outside is key to making the condo feel airy and not stuffy.
Integration of air conditioning systems with multiple air handling units will help keep the interiors at a comfortable temperature.
Also, make sure the air conditioning system doesn't bring along annoying side effects like pesky fan noise.
3. Luxury Furnishings
Since comfort is an important part of a luxury condo, don't be afraid to splurge on luxury furnishings that will take comfort to another level.
Invest in duvet covers and comfortable bedding for your bedrooms. Blackout curtains will ensure that the environment is right for a relaxing sleep, day or night.
Pick out a plush sofa set that has high-quality soft cushions for the best lounge experience.
A large area rug will help tie the whole condo together.
Make sure all the furniture and furnishing coordinate with the interior design of your condo.
4. Concierge Service
A concierge service is very convenient, especially for condo dwellers with busy work schedules.
Concierge service can help you schedule appointments, receive packages and mail on your behalf, make travel arrangements, and offer other kinds of assistance.
The benefits of a concierge service include,
Having a concierge makes it easy for you to communicate your requests and set up the kind of personal service you would require.
You can free yourself of the responsibility of routine chores and get a lot more time to pursue other activities. Tasks like making a dinner reservation or booking a cab to the airport can be handed over to your concierge.
You don't have to stress or be anxious about taking deliveries every other hour or taking care of your condo's keys while you're away.
5. Automation Technology
Automation technology with Alexa or Google Home enables you to turn your lights on and off, your speaker, and appliances like dishwashers with the sound of your voice.
Many luxury buyers are inclined towards automated homes because they like the ease of function and touchless technology features.
With this, everyday routines are simplified and you can control the appliances right from the couch.
You can even control specific models of lights and security locks and customize them according to your needs.
With an increasing number of people working from home, there is a high demand for automated technology systems for extra comfort and intuitiveness.
Luxury condo owners who work from home often have these integrated smart features to make work life easier for them.
6. In-House Entertainment System
An in-house entertainment system can be a great addition to your luxury condo. You can also connect your home assistant to the system for sound control.
You can consider a custom home theater system complete with custom furniture, bar, theater seating, projector and high-end speakers.
People with a big budget can invest in a fully immersive luxury theater room with all the newest technological features for the best experience possible.
It will raise the value of your condo and give it a selling point.
7. Modern Appliances
Make sure you use up-to-date appliances which have good technological features and are compatible with your luxury condo.
Luxury condo buyers are on the lookout for ultra-modern appliances which can make everyday operations smoother and easier.
Some of the latest appliance trends for luxury homes include,
Concealed appliances are very popular because they remain hidden and eliminate the clutter which comes with long wires and bulky parts. They give a clean and minimalistic look which is very popular in the luxury home world. For example, many luxury kitchens have drawer dishwashers.
Matte-colored appliances are generating a huge buzz as they give a sophisticated and elegant look fit for luxury condos.
Smart LEDs for the rooms can help you change the color and mood of the lighting and create a personalized atmosphere every time.
8. A Community Room
Having a community room just for events or hosting guests will help you feel more relaxed about how your apartment looks and you can keep your private rooms to yourself.
You can make it a visually pleasing and functional space with the help of design elements and entertainment systems.
9. High-End Kitchen
A luxury condo is incomplete without a high-end kitchen.
An island kitchen with well-designed organizers, sleek countertops, and modern appliances will give your condo an extra edge and that luxurious touch.
Creating multi-functional zones in your kitchen will help you organize the areas dedicated to different purposes and also make the space visually pleasing.
Make sure your kitchen follows a cohesive design. There are multiple designs to choose from and whether you are going for a sharp modern look or a rustic one, pay attention to the seamlessness of kitchen elements.
10. Stylized Features
Stylized features like high ceilings and grand entrances are not limited to bungalows. These features can also be integrated into a condo's design taking its grandeur to the next level.
You can create an atmosphere of luxury by adding visual points of interest and spicing up bland areas.
Ambient and focused lighting options can transform a boring condo into a visually exciting one. Make sure you make choices depending on what works for your space.
Dress up plain walls with luxury art pieces or mirrors to make bold statements.
Conclusion
People who want to purchase luxury condos often have huge flexible budgets, so there's no need to exercise restraint on your creativity.
Make sure all the high-end features you include are practical and meet the luxury standards of the buyer.