Decorating your home is an excellent way of channeling some creativity to personalizing the house. You can achieve this by displaying different photo prints in your home, bringing a modern touch.
Besides acting as modern paintings, photo prints can be a clever way of showing off your family members at their best and memorizing your happiest moments. You can also use canvas prints to display photos of your favorite animals or scenery enhancing the room's liveliness.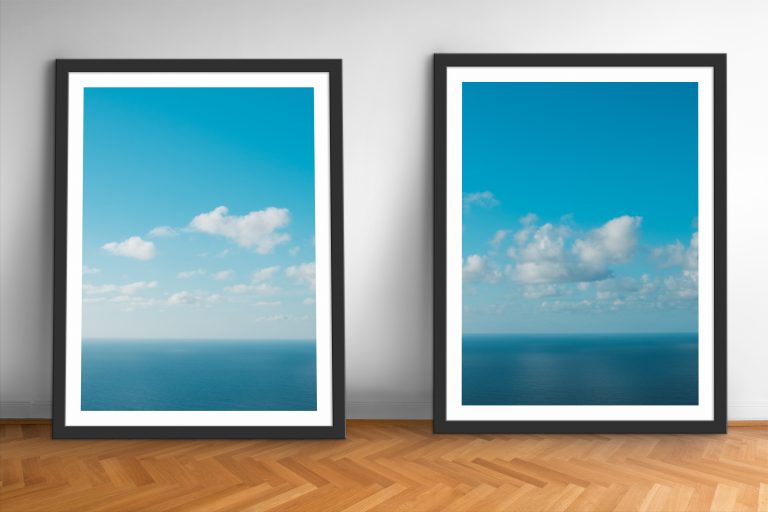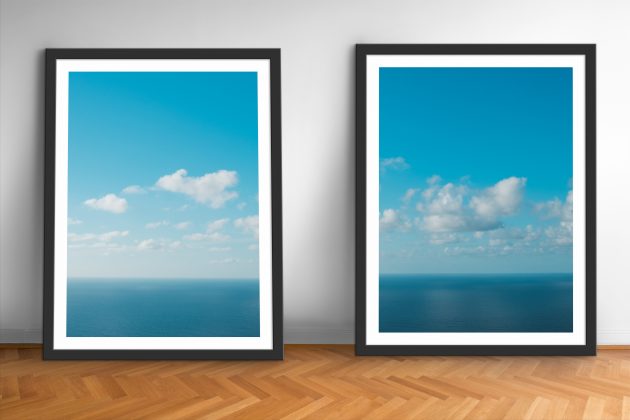 The outline below highlights some creative tips you can try in displaying your photo prints at home:
1.Installing A Picture Ledge
You can frame your photo prints then place them along a ledge or a shelf to form a picture ledge. You can install this on an empty wall, adding more life to it. You can use distinct colors and frame sizes to create a more visual appeal to your picture ledge. Swapping out your pictures can help maintain the freshness of your display occasionally. A picture ledge creates a stylish spot for resting your framed photos.
2.Getting A Large Canvas Print
A vast framed photo print in the middle of a plain wall can make a statement in your room. You can get a large custom canvas print then make it the centerpiece of your room. Canvases feature their structures; hence they don't require a frame. A single large photo print can do a lot in adding life to a boring plain wall.
3.Creating A Gallery Wall
A gallery wall can be an excellent option to creatively display your family moments and best pictures and allows you to transform empty walls with a collection of photo prints. You can mix and match your images or make them more cohesive with similar frames. Also, a gallery wall allows you to creatively arrange your pictures to deliver the most in decorating your house.
4.Using Print Hangers
You can use print hangers in hanging your photo prints without frames. It can be an inexpensive way of creatively displaying your favorite pictures.
The sleek design of your print hangers creates a minimalist look while retaining the refinement associated with frames.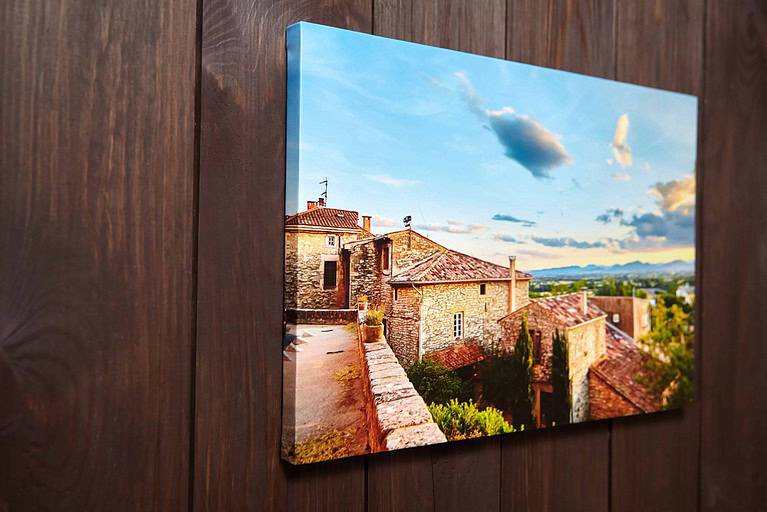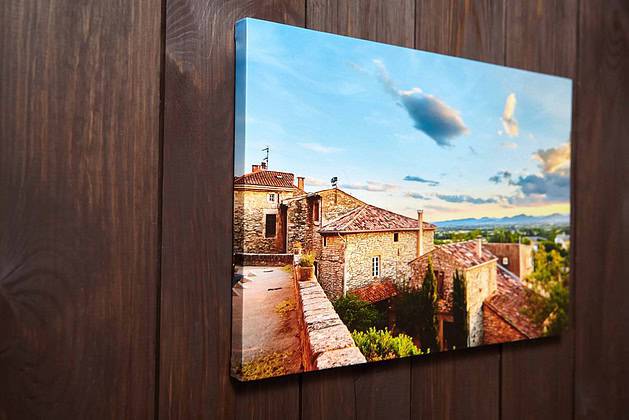 5.Opting For A Frameless Treatment
Frameless options such as printing on aluminum or an acrylic face mount can offer a sleek and no-hassle hanging arrangement. Frameless photo prints can fit in all setups and still provide a fun and modern look.
A minimalist touch of frameless prints can work well with contemporary décor. You can try an easy frameless treatment by stapling your pre-stretched canvas prints onto wooden bars, which serve as the internal supporting frame.
6.Creating A Grid
You can create a larger display with more impact by printing your favorite photos in small squares of similar sizes and arranging them in a grid. You can choose this arrangement on a stairway or a hallway. To achieve a more dramatic look, you can leave the photos unframed or put them in identical frames.
7.Choosing Colored Matting
Most prints commonly feature matting with neutral or white mats. However, using colored matting can have a significant impact on your décor. Choosing a color that ties the print, the room, and a neutral, light-colored frame together can help bring out an eye-catching visual appeal.
8.Displaying In Pairs
You can pair two photo prints of the same size and design side by side. They can be of the same artist or different artists but have a relation to each other. You can also choose two photos with the same idea, print them in similar sizes, and then mount them in identical frames. Hanging them side by side shows a lovely pair. You can creatively mix them by stacking them vertically in narrow spaces.
9.Stringing Them Up
You can run strings along walls then use clothespins to pin your frameless photo prints in various places. A creative way can be through using string lights instead of standard strings. The clothespin is a nice choice since it allows for easy swapping out photos any time you have a mood change.
10.Creating A Coffee Table With A Family Collage Picture
It is a more intensive project as compared to other photo displays. You can arrange your best family photos on a coffee table then place a shaped transparent glass on top of the table. The glass should assume the design of the tabletop. It is a creative and clever way of storing your photos and ensuring they don't get damaged with time in a box or stuffed somewhere in a corner.
Conclusion
There are many ways you can decorate your home. A common way is by using photo prints. There are diverse designs you can creatively use photo prints in decorating your home. The guide above can take you through some fantastic tips you can try.