Architecture Art Designs has prepared some amazing bathroom design ideas. This will especially like those of you who prefer some extraordinary interior looks.
So if you are wondering how really wacky bathrooms look like, this post will make you satisfied. This photos are gathered from different part of worlds.
Here are some amazing designs. Either you prefer sports so you are gonna like this one of the ski fan or if you prefer nature- there is one with trees.
Those of you who like modernism and architecture there are some more amazing designs as the one with a top of an elevator shaft, or between buildings. Whatever you like, this bathroom designs will blow your mind.
There are really creative and the owners are those who dare to be unique and reflect that into their house.
These cool bathroom designs are creativeness of some of the most amazing architectural designers that prefer utilizing different sorts of bathroom accessories in some of the most astonishing ways one can only imagine.
Maybe you will get idea to design your bathroom in some of this ways, or jut use some of this ideas to implement them.
Aren't they amazing?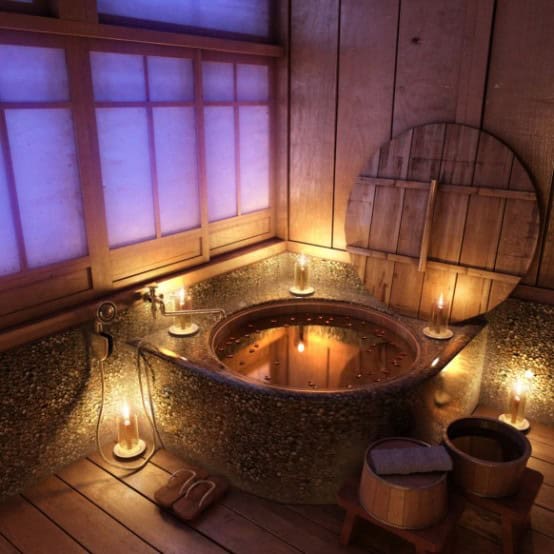 Farmhouse Inspired Bahtroom (via digsdigs)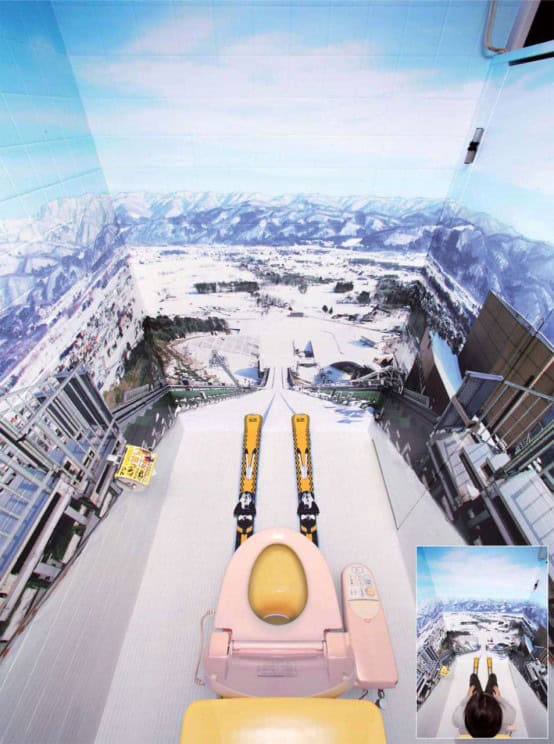 A Bathroom For A Ski Fan (via 25)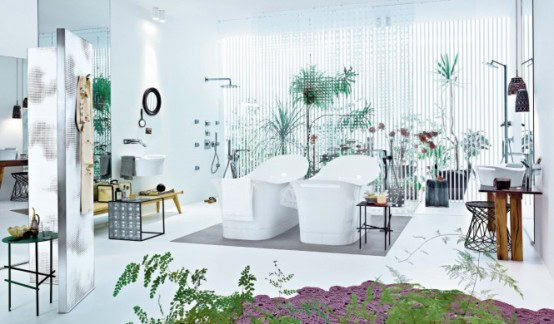 Modern Designer's Bahtroom (via hansgrohe-int)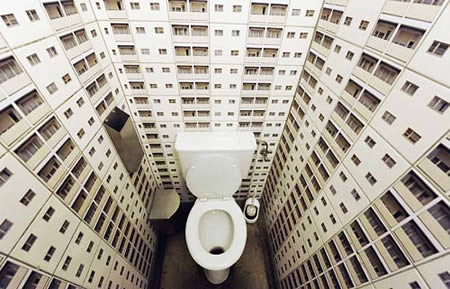 Vertigo Bathroom For Those Who Don't Afraid Of Heights (via 25)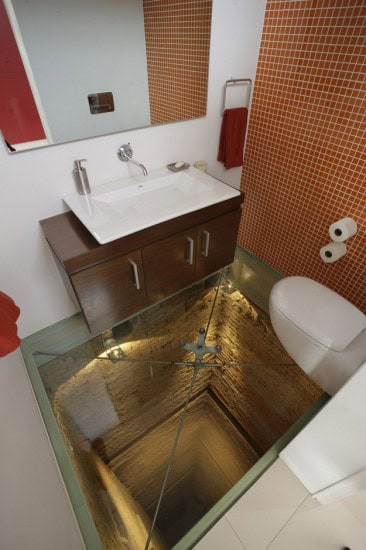 Bathroom Atop Of A 15 Story Elevator Shaft (via geekosystem)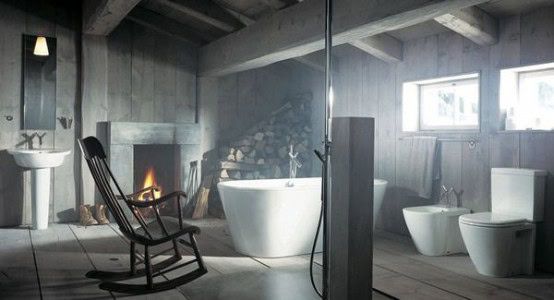 Bathroom In A Barn (via digsdigs)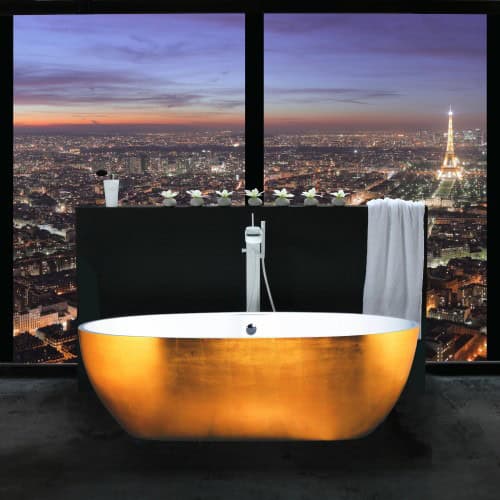 Bathroom With A WOW Paris View (via 24)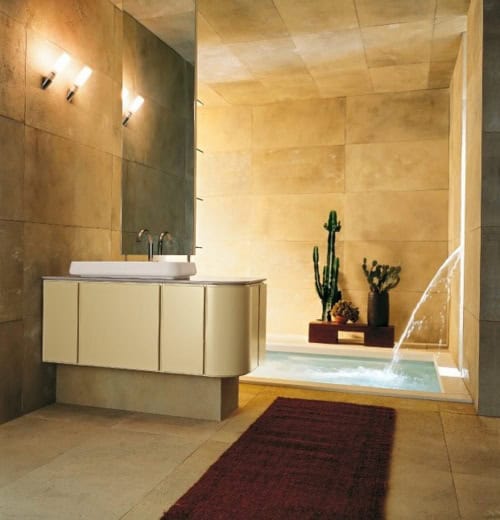 Bathroom With A Peeing Wall (via 25)
Bathroom With Trees (via 24)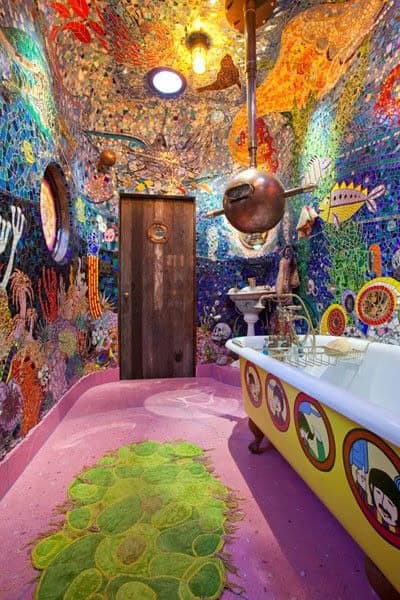 Wacky Colorful Bathroom (via 25)
You may also like: