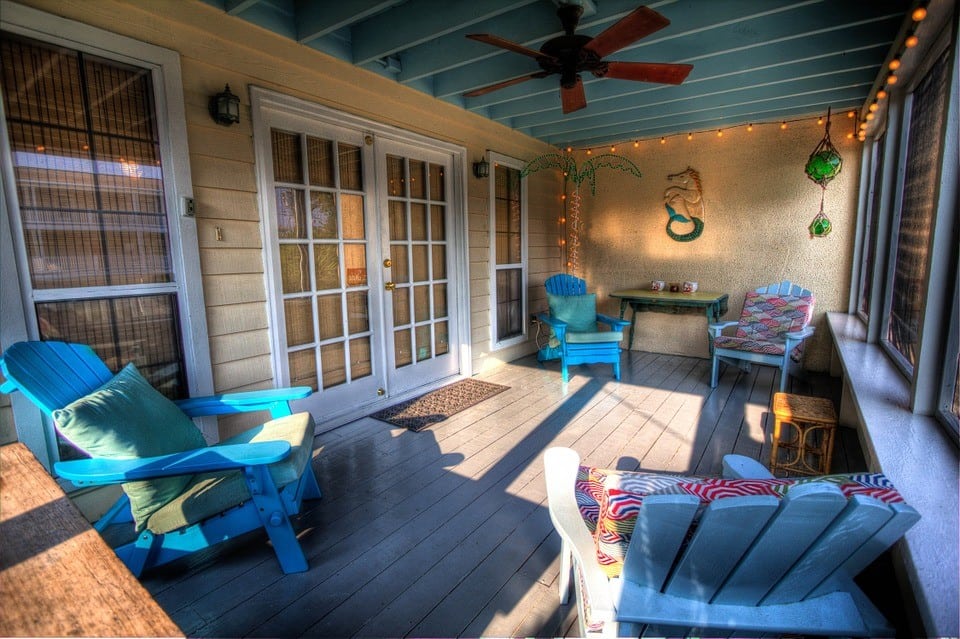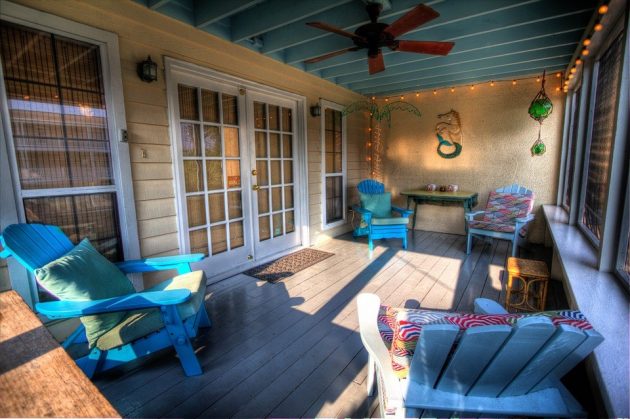 Many people think installing a verandah only consumes time and is only going to add to the cost of construction. But do you know that verandah installation can be useful to add more space to homes?
Installing a verandah can be worthy in so many ways. You can use it for storing things, decorating them for a small gathering, and a lot more. That's right!
Here, we will explore why you need to install a verandah in your home. First, let's have a look.
Why Install Verandah in your New home
1. Extra Space in Your Homes
When you install a verandah in your home, it adds extra space in your home. This becomes a place where you can party with your family members, spend the evening sitting and relaxing together.
Having extra space in the homes means you can do more activities. You can also add sofas, couches, or dining tables to eat together. Installing verandah can help add useful outdoor spaces.
2.Enjoy Shelter in All Weather
When you install a verandah in your home, you have a space where you can sit with your family and enjoy the weather. If it's rainy weather, you have a roof over you can still enjoy the outdoors without getting wet.
Moreover, adding verandah can help protect from the chilling winter and enjoy hot barbeques. Your verandah becomes your all-time shelter in an all-weather condition where you can enjoy special moments with your family and friends.
3.Additional Space to Store
Verandah is a perfect solution to store furniture and products. Moreover, you can also use this place as your party area. With a verandah, you don't need to worry about damage to your furniture that happens due to strong UV rays.
In addition to this, you can also store your things like garden chairs and a lot more. The best part is verandah can protect you from tree sap, rain, birds dropping, and many more. You can use a verandah to store anything you want.
4.Increase Property Value
The best thing about installing a verandah is it increases your property value. This not only adds more living space but brings value to your home. But, of course, people want those properties with additional storage spaces.
Installing a verandah may cost you a bit, but it helps enhance the value of your homes. You can sell a property with excellent value and have benefits. It can be a great investment to increase your property value.
People love to invest in such properties that have verandah because the space can be used for various purposes.
5.Perfect Place for Small Gatherings
People love to party in their homes. But small spaces don't entertain them anymore. Hence, installing a Verandah can help enhance the place where you can do a party. Whether you want to party in summer or winter, the place can be used for various purposes.
It gives you a perfect place for a party and offers shelter in summers and wintertime. Thus, you won't need to worry about the weather and can just enjoy the party.
6.Best Place for Making a Picture-Perfect Landscape
Every home has a room corner where they love to take pictures. A Verandah can be your picture-perfect corner. Here, you can plant beautiful flowers and capture beautiful pictures. Keeping flowers decorated in pots can enhance the beauty of the corner and make the place perfect for capturing pictures.
7.Place To Relax
No matter how cool is your home is, you always look for a corner where you can sit peacefully out of noise, breathe in the fresh air, and relax. A Verandah gives you that place where you can relax and enjoy nature's surroundings. You can also use Verandah to do work from home and other uses. It becomes your versatile place where you can do various things without thinking and worrying.
Bottom Line
So, hope you've enjoyed reading about the different benefits of installing a Verandah in your homes. This gives you an area to gossip and spend a peaceful evening and provides you additional space. However, if you want to enjoy the benefits, install a Verandah in your home. It also enhances your property value. So, it will be an excellent investment option and make your homes pricier.