If you're an avid hunter, you may be looking to design your home to reflect your interests. With so many design schemes that have become popular, it may be difficult to figure out how to decorate your home to fit your personality and interests as a hunter. For hunters looking to have their dream home, wood is the way to go. Here are a few reasons why wood is the right material to use in any hunter's home.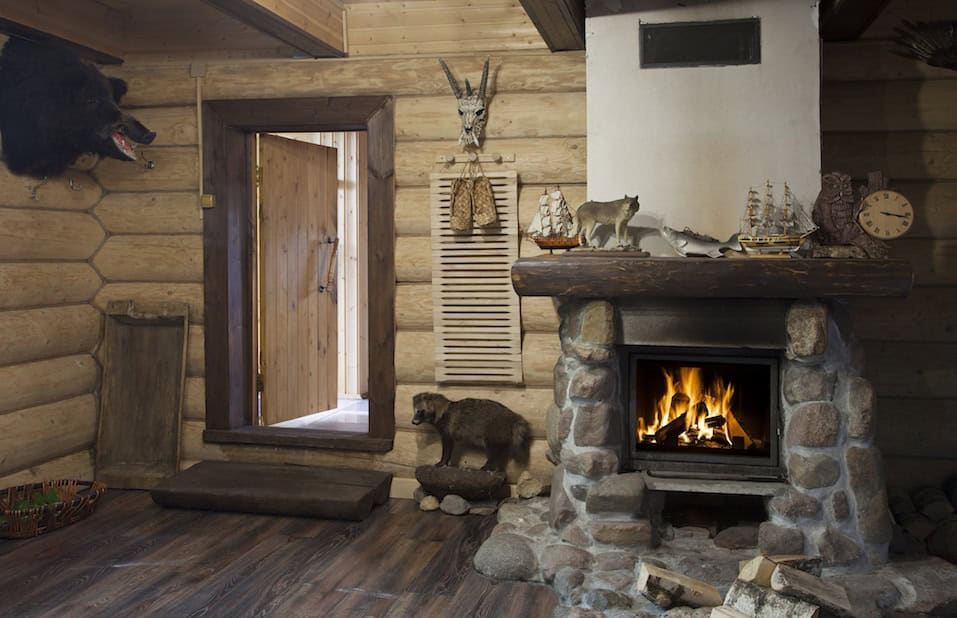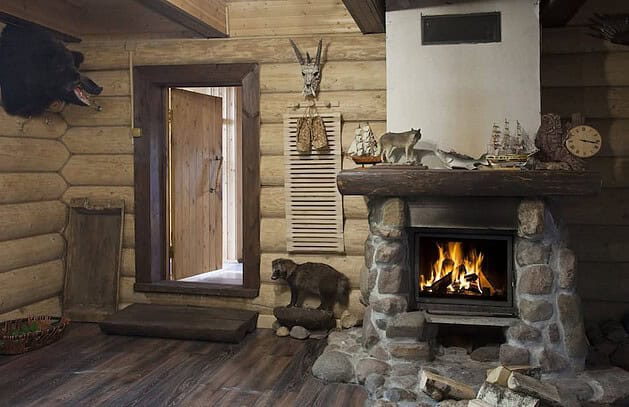 Wood is Sleek and Clean
There's no use trying to slide around this one, wood is much easier to keep clean than carpet. This point is especially true for hunters, who certainly know how to make a mess. Whether it's mud from your boots or ammo that's spilled out of a box, cleaning is a breeze with hardwood flooring.
Rather than having to get the carpet cleaned if you spill something, hardwood floors can simply be mopped. Vacuuming every once in a while is really all it takes to keep these floors clean. This is perfect for hunters who are looking to be out in the woods from sunup to sundown and don't want to clean when they get home.
Old-Fashioned Design
If you're a hunter who is looking for a traditional design, going to a lot of wood is a good choice. A high degree of wood texture will give the home a vintage aesthetic, which is perfect for hunters who already have vintage furnishings or other design elements. Many hunters enjoy collecting weapons, especially those that have historical relevance. Wood is the best material for your beloved firearm to be displayed against.
Even if you're not in it for a "vintage" look, you may be one of many hunters who have furnishings that have been passed down from family members. Hunting is a sport steeped in tradition, and many hunters have a respect for tradition that extends into other areas of life. If you have some family furnishings that need a spot in your home, wood is one of the best ways to make sure those items get the recognition they deserve.
Wood Goes Well With Stone
If you're the type that loves a good stone fireplace or granite countertop, wood is an excellent accent for these materials. Because they're both natural resources, wood and stone look wonderful together. Stone elements help give wood a more modern design, which can be paired with modern furnishings for a comfortable, yet warm home.
Many hunters enjoy a central fireplace as it's reminiscent of campfires and being out in the wilderness. The warm glow of a fire plays well against wood walls or accents, making it the perfect backdrop for a fireplace in a great room.
Wood and Leather Go Together
This may sound funny because it rhymes, but it's absolutely true. Many hunters value leather and hides for in their furniture, rugs, or tapestries. No matter where the leather is, it's going to look amazing in a room with wood design elements. The smooth texture of wood pairs well with the texture of leather and other hides, giving the room a feeling of depth.
You can even play the colors of your leather furnishings against the wood design to create some different layouts in the room. Light leather will make the room feel bright and open, while a dark leather sofa will give guests a feeling of cozy comfort.
Plants Flourish Against Wood
Many hunters love to cook and garden because of their love of the outdoors. For these people, growing herbs, vegetables, and even flowers are hobbies that they put a lot of care into. There are a number of reasons that someone would want to keep their plants indoors, whether it's for climate purposes or a general love of the aesthetic. Whatever the case, these hunters can rest assured that their plants will look good in a house with wooden design elements.
The colors found in fruits, vegetables, and herbs look great against wooden walls or exposed wooden beams. These colors pop against the color of the wood in a way that they wouldn't against drywall.
Natural Light is King
No home for a hunter is complete without some large windows to see out into the wilderness. You can see the deer grazing in your yard, and watch from inside as snow falls in the winter. While you could certainly put a bay window in a room with painted drywall, it wouldn't have the same beauty as in a room with wooden walls.
Depending on the type of wood that is used, windows can have a couple of different effects. Walls with a darker cut of wood can put some excellent contrast against the natural light coming in from outside. Lighter woods, whether on the walls or floor, can carry the light from a window and brighten the whole room. This is perfect for people who would like to primarily rely on natural light rather than an abundance of fixtures.
If you're an outdoorsman looking for a way to make your house more of a home, wood is the way to go. Whether it be completely wooden design or just some accent beams, wood is a material that does well in reflecting the design elements that hunters tend to enjoy. Now that you've got all these reasons to go with wood, you're ready to go out and design the home that will actually make you want to come out of the tree stand, sometimes.