If you are on the hunt for your new house, you'd certainly have heard your close ones saying, "you should hire a real estate agent." And now you might be wondering, "why do I even need to hire a realtor when I can find my house on my own?"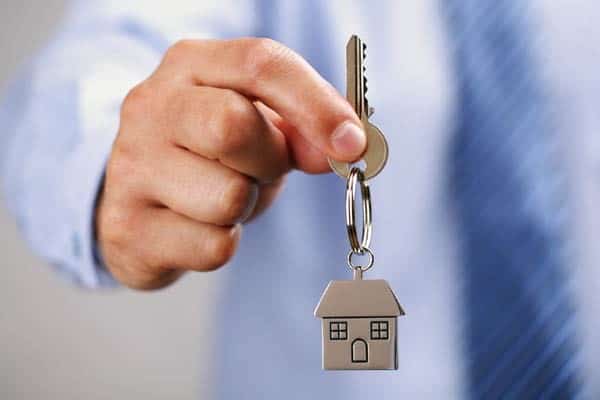 Most house hunts begin on Sunday mornings when homebuyers sit on their lawn with their Espresso, looking for some "homes for sale" on their laptops or iPhones. Well, DIYing may seem money-saving, but it can be daunting in the long term. Also, there's a high chance you may end up making the wrong decision when it comes to buying a house.
Buying a home is one of the biggest financial decisions of your life. And if you want to do it right, you should hire a real estate agent soon. These are the people to know if there's a house that fits all your needs and can also make your home-buying journey hassle-free and fast.
So, let's dig deeper into why hiring a realtor can be a significant decision in your home-buying process.
Top Reasons To Hire A Real Estate Agent
Real estate is booming. Despite this, selling or buying a house requires a ton of work. Having a realtor, as such, will make your journey smooth sailing. Here's why you should consider hiring a realtor seriously:
1. They Have The Expertise
Buying a home is not just about finding some properties for sale online and getting the keys. The process is intense and involves many standards, rules, authorities, and documentation. A realtor has years of experience in this industry; hence they are aware of each and every step in a home buying process. They are the best at dealing with various authorities involved and know how to deal with a particular situation.
Also, they can guide you in finding the right mortgage lender and getting a house loan, which otherwise can get chaotic in the case of DIY.
2. They Can Power Your Search
It's true that finding up-to-date home listings on your own is easy these days, thanks to the internet! But realtors have access to even more listings, and they can help you find the hidden gems which aren't available online.
A real estate agent also knows any area better than you ever could. If you have an eye on a particular house or neighbourhood, but it's out of your budget, a realtor can help you get the best price for it.
3. They Are Experts At Negotiating
Whether you buy or sell a house, negotiation is an unavoidable aspect. You need to face a lot of competition, all-cash offers, cutthroat tactics, and bidding wars. In such a scenario, a savvy and professional realtor can help you seal the best deal.
Further, a real estate agent will help create a purchase agreement that allows adequate time for inspections, happenings, and anything else that's imperative to your needs.
4. Offer Unbiased Assistance
A reliable realtor will guide you through the entire home search process with an unbiased eye. They will help you meet your objectives while sticking to your budget. Real estate agents are also a reliable source when you have questions about home inspection, taxes, local amenities, zoning rules, utilities, contractors, and more.
Now imagine yourself DIYing your house search and having to research and collect information about all these aspects. It'd take months to fathom the entire process and then get all these details. That is why hiring a realtor is important.
5. Code Expertise
At times you may want to make some changes to your new home to turn it into a small shop or parlour. For instance, if you own a home near a business district and want to turn the front parlour into a bookstore, you will need to check if the city allows it. Not having the knowledge about local rules may lead you to make the wrong decisions.
An experienced realtor is familiar enough with local zoning ordinances and will make sure you don't buy the wrong house. Further, if you want to build a fence in the backyard, the realtor would be able to ensure you're buying a house where the city allows it.
Some cities may need expensive upgrades on older properties when they are sold. Let's say, if a property isn't connected to the sewer system of the city, and the buyer will need to spend a lot of money to connect the property, the realtor will ensure that requirement is disclosed well before the deal closes.
6. Avoiding Closing Pitfalls
When you are close to closing the deal, you want to make sure there aren't any pitfalls. Because any kind of pitfall has the potential to kill the deal, even in the last hours.
For example, the house's title may not be clear, or the sale document has the signature of one of the past members missing. Or maybe the lender is creating an issue by not meeting financing timelines.
An experienced realtor will be able to deal with these types of issues and can work through any challenge that arises.
The Final Say
The next time you wonder why I need to hire a realtor, remind yourself of all these aspects and see if you could tackle them yourself. You'd certainly find a convincing answer for yourself. Just remember that your home will be your biggest financial asset. So make sure that it turns out to be the most profitable, happy, and peaceful decision of your life. And hiring a realtor can ensure this!