Benefits of white
Despite the fact that the white color is criticized, accusing it of impracticality, and even drawing analogies with the design of hospital wards, it continues to be one of the favorites in the choice decorating living rooms. White furniture invariably attracts attention in furniture showrooms.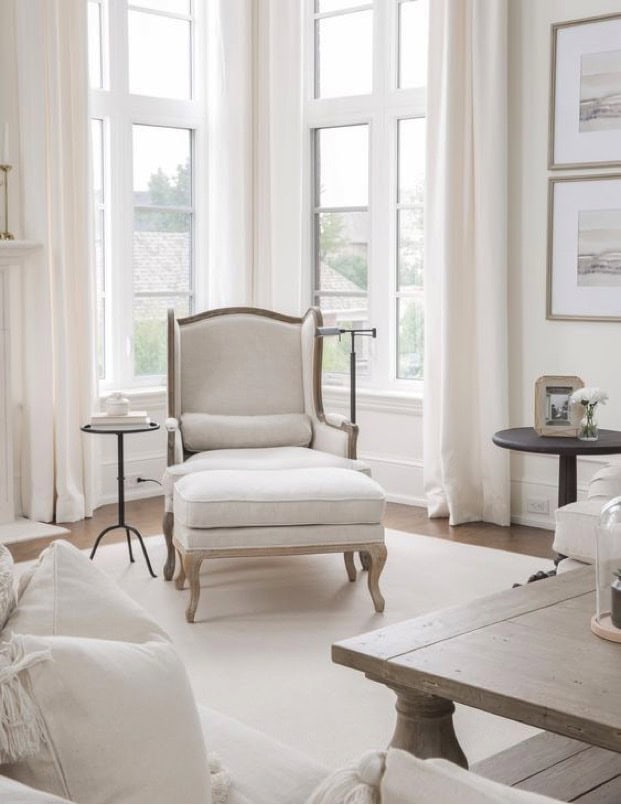 What are the features of white in interior decoration?
Favorable influence on the mood, emotional background
White is quite durable. It doesn't fade as it ages, unlike other colors.
Visual expansion of space and graphic effect. Where it is necessary to emphasize the work of shadows and reveal the volume, white is simply irreplaceable. It gives the interior a graphic quality, not to mention the most common reasons for its use-expanding space, multiplying light. In combination with the right lighting, white makes the room more spacious, "lighter".
White can be an assistant and when you need to combine what at first glance can not live with each other in the same space it is irreplaceable. It cancels the identity of objects, combining them with a common idea.
This color is perfect for interior decoration in any style from baroque to high-tech or loft. White color is like a white sheet on which anything can appear. It can be combined with almost any material. For projects in historical buildings, interiors with classic elements, a warm shade of white, like a slightly yellowed paper, is suitable. For minimalist projects — cold. For industrial interiors — bright, "signal" white.
The surface of white furniture perfectly reflects light, which must be taken into account when placing cabinets and chests of drawers relative to windows, so that the room is always bright. To find some spectacular furniture pieces in the white color you can go to New York Furniture Outlets.
The slightest construction defects on a white background immediately come to the fore. Too much white and an incorrect interpretation of it can make the interior look dead and cold.
It is easy to choose a suitable background from the wall, ceiling, and floor decoration for white furniture.
White, ivory, milky – shades never go out of style. Let it be, for example, the shade of melted milk. Mix the colors. Add some pink for one wall and yellow for the other. Make the third wall the base color. The sun's rays coming into the room from different angles will create interesting color accents on the walls, highlighting the nuances of each selected shade. The mood in this interior will always be upbeat.
The interior can be built on a variety of shades of white (off-white palette). Add some dark details for contrast, some bright accent spots and a couple of gold drops — here's a trendy monochrome interior. Another option: choose a base shade of white. Also, it goes well with warm and cold tones.
White furniture will not become boring. You can always choose bright decor details to diversify the interior, change the "mood" of the room.
In fact, dust and stains are less noticeable on light furniture than on dark ones.
The illusion of volume. With a white wall, a chest, and shelves, the interior seems more voluminous and brighter. Decorators use different textures and make the interior interesting by combining fabric,laquer, leather, and fur. Funky items, avant-garde details, modern furniture, art objects look great on a white background. At the same time, dark brown classic furniture against white walls, like in Italian villas, is also a win-win solution.
White is the basic color, so it is present in almost any interior to some extent. The white color is refined and elegant. In General, in any unclear situation — paint in white.

What furniture can be purchased in this color?
White living room is a concept that combines different pieces of furniture, such as a sofa, chest, wardrobe, coffee table, armchairs and poufs. You don't have to buy all of these items in white to create your white room. It is enough to purchase such accent details as a sofa and a modular group, and a chest of drawers, a coffee table, and other small details can be bought in other colors or not purchased at all, if the area of the room does not allow this.
Let's consider each of the basic subjects in more detail.
Sofa
Buying a light sofa is scary for many. This is due to the fact that upholstered furniture can get dirty and requires complex maintenance. In fact, everything is not as it seems. The white sofa incredibly brightens the room, brings cleanliness to it. Are you afraid of difficult care? There is an exit! Buy some light cases and the problem will be solved.
Shelves or modular group
It is advisable not to place cabinets and racks in one row along the wall. Arrange furniture in corners or along two walls. This significantly "brightens" the room, even if there is nothing else white in it. Taking care of shelves and cabinets is easy – dust off as needed.
Complement cabinets and shelves with lighting. This will transform the room and serve as an additional light source.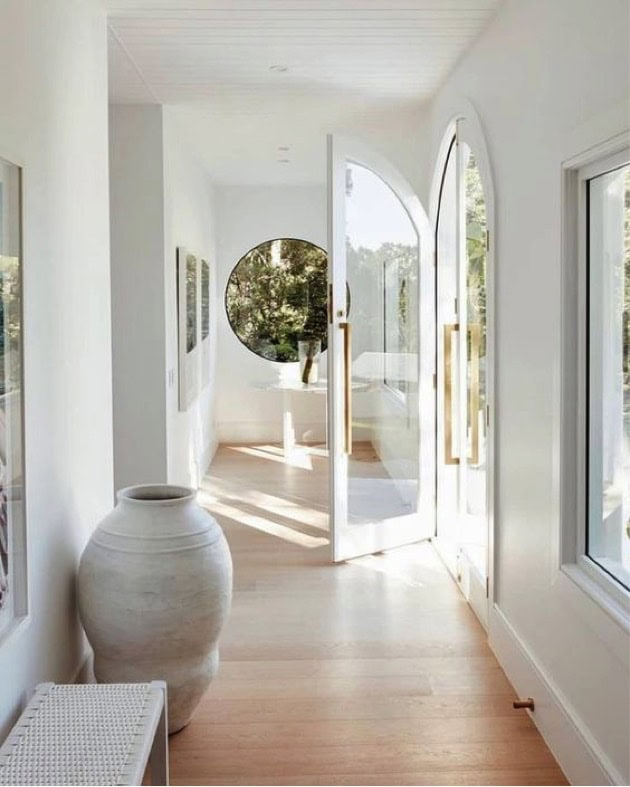 How to choose furniture for your living room?
A few tips from designers:
Imagine how white would look in your room. For this, there are 3D visualization programs that will help you choose color combinations and arrange furniture.
Assess the advantages and disadvantages of white in your living room, taking into account its size, layout, natural light.
Decide on the size of the furniture and the number of items you intend to buy.
Consider the purpose of the room: for resting and reception of guests, as a study, combination with the dining room.
Conclusion
There is nothing difficult in choosing white furniture. The main thing is to comprehensively assess the future interior, highlight its strengths and maximally "work out" the weaknesses.