When it comes to the plants in our gardens, the types of plants that we choose and even how we plant them, everyone has their own individual preferences. Whether you have a large garden with a contemporary layout and careful planting or a smaller garden with a more natural cottage garden feel, there is one thing that can really help to enhance your planting and that is the use of garden planters.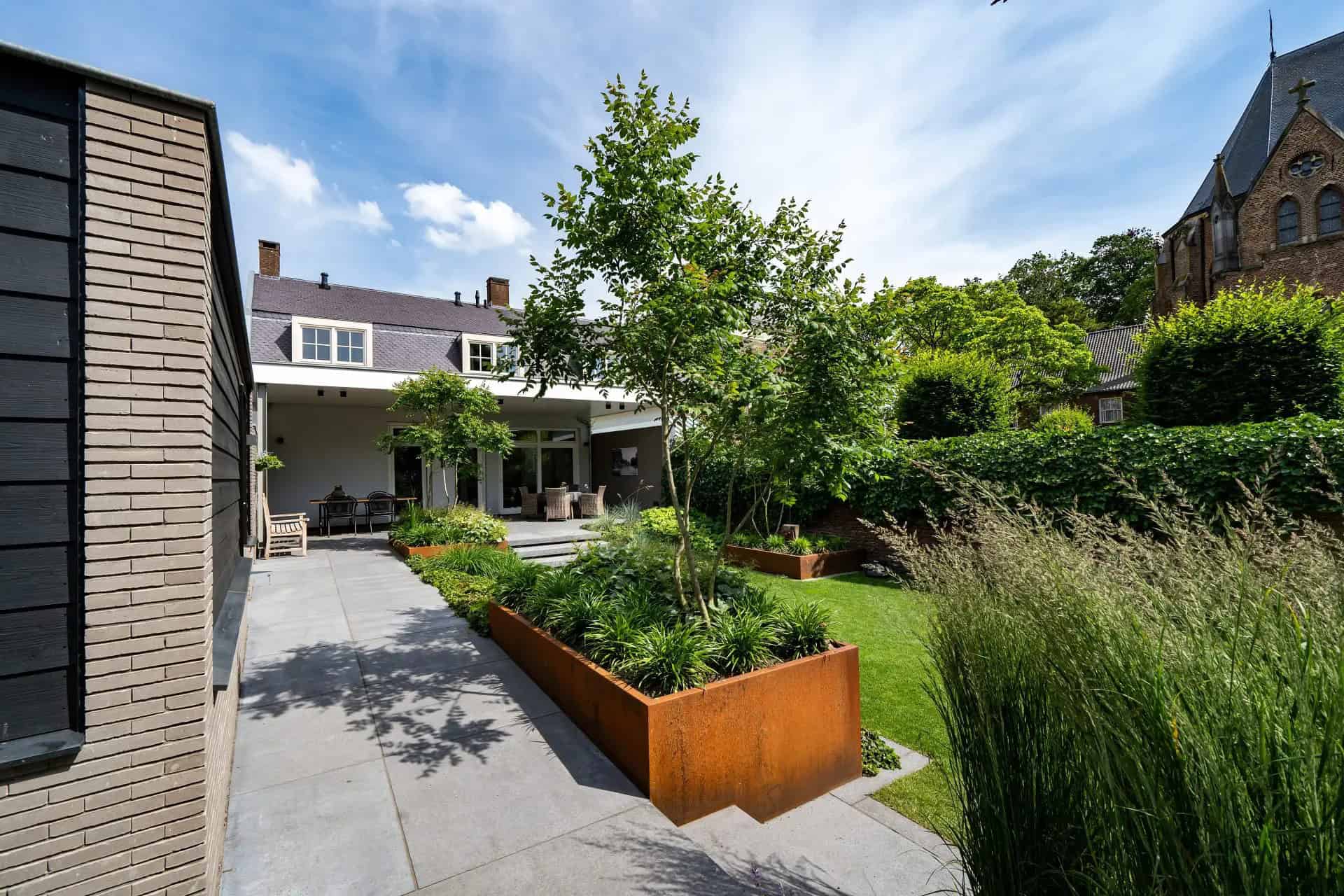 However, with so many different sizes and planters on the market, to say nothing of the wide range of different materials that planters are made of, it can be really difficult to know whether Corten steel planters, wooden planters or terracotta planters are right for your needs.
Our short guide takes a look at some of the different planters out there and explores which ones are best for different situations.
What should you look for in a planter?
When it comes to picking the right planter, it's all a question of balance. You need something that is the right size for the plant you have but that also has room for it to grow. Once you have spent time selecting the perfect pot the last thing you want is to have to look for a new one when your plant becomes too big. Your planter needs to have some type of drainage to ensure that it remains healthy and it, of course, needs to be in keeping with the vision that you have for your garden.
It is worth remembering at this point that many planters are made of porous materials like unglazed ceramic and wood. Whilst this allows plants to breathe better it also means that you will need to water the contents more often. As summers are becoming increasingly hot, and last for longer this is something you may want to think about. It could also have implications for the health of your plant if you take longer holidays in the summer.
One final thing to think about is that some planters, particularly larger ones, are heavy, and this is before you add soil and plants. Of course, your planter needs to be heavy enough to stay upright. However, if there is a possibility that you would want to move it in the future then you will need to consider whether this will be possible. There are planter stands that you can purchase which have wheels on which will allow you to do this. However, they are not suited to all types of planters.
Selecting the right size
If you are looking for a planter for a plant you already have then you should check what size your plant is likely to grow to. This is important both in terms of its spread and also allowing space for a good root system. This will help you to choose the best size of planter, it may look a little lost in the planter for its first year or so but unless you want to attempt to move it to a new planter later on – which is not recommended with some plants, then it is best to consider its eventual size from the very beginning.
If you are looking to create a display of smaller plants then you may have more options available. Trough planters or larger circular planters look fantastic when planted with a range of small contrasting plants and as long as you leave some space between each plant.
Taller planters are a good choice for shrubs or miniature trees that will grow taller rather than expanding outwards.
Be guided by the size of your plant when choosing a garden planter, you are sure to find something that is made of the right material and suits your garden vision.