Interior designs are an important part of housing and architecture. Many people spend a lot of time and effort to create a design that reflects their persona on their homes or offices.
But thanks to wall decals, decoration just got easier. Modern wall decals are becoming popular in almost every home because they are quick, and convenient. Wall decals are an easy and inexpensive way to transform home interiors fast, adding unique character to your room with interesting and modern patterned decorations for empty walls, appliances and furniture.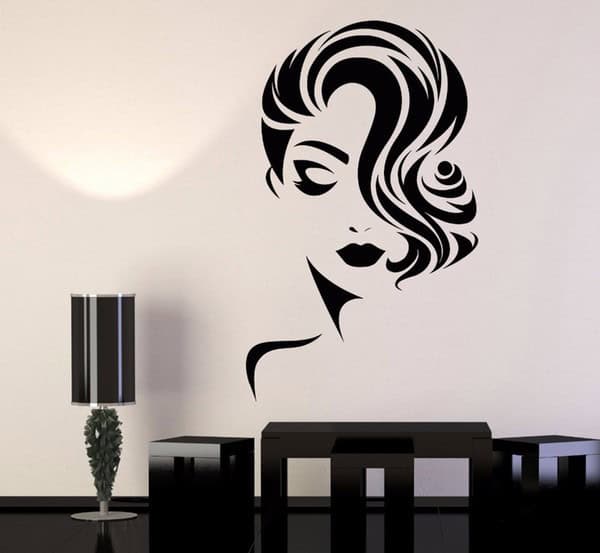 Home decorating with wall decals and vinyl wall stickers are a great alternative to interior painting or decorating rooms with wallpaper.
Wall decals are usually made of vinyl from a commercial vinyl cutter and therefore usable for different kinds of surfaces. This makes them a smart and quick solution for cheering up your children's playroom with cartoon characters, displaying your favourite sports team in the living room, or bringing some extra peace in the bedroom by displaying a natural scenery. These wall decals are very easy to apply and remove.
An awesome feature of wall decals and stickers is their flexibility. You can personalize your decal, add new layers and even repaint them.
Another alternative to wall decals are vinyl banners which are great for outdoor advertising. Just like wall decals, vinyl banners are flexible and easy to use for advertising and sales.
How to Apply Wall Decals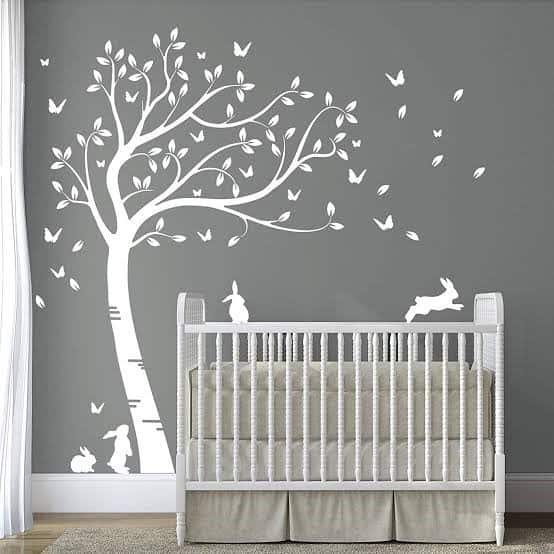 Wall decals are unique and stylish and you can easily find suitable ones for every kind of room. They represent a wide variety of different designs and are quite easily applicable. Applying a wall decal can be a quick and easy way to add a new style to any room. Wall decals are designed for fast application, making decorating a space or room as simple as possible. These simple steps should be followed in applying decals:
Find a Space – Locate the perfect place in the room for the decal. It could be a bare area in the room or an old painting requiring renovation.
1) Take measurements of the space.
2) Take notes of existing decorations and colors.
3) Think of any possible layouts for a decal.
Clean the Surface – Make a clean surface to allow the decal stick properly. Leaving dirt or oil behind will cause the decal to adhere to them, rather than the wall.
1) Remove dirt and oil for best application.
2) Remove dirt with a damp sponge or clean towel.
3) Use a small amount of soap to remove oil and dirt.
4) Be sure the wall is dry before placing the decal.
Adjust and Finalize the Placement – adjust the position of the decal to fit the surface to be applied. Although some decals can be removed after placement, it might not be reusable. To avoid damage of the decal, ensure the surface has already been measured and the decal perfectly fits into it.
1) Leave the paper backing on and temporarily tape the decal to the wall.
2) Examine how the decal fits the space.
3) Make any adjustments until you get the accurate measurement.
4) Hold your level flat against the wall and move the level ends up or down, left or right, until the air bubble is centered.
5) Draw a light line on the wall, along the edge of the level, to make your guidelines for application.
Place the Decal – This requires accuracy and focus. The decal should be placed as close as possible to the guidelines created for it. You only want to apply it once and perfectly as removing it after applying can damage the adhesive.
1) Remove the covering that protects the adhesive side of the decal.
2) Line up the decal with your guideline.
3) Carefully stick the decal to the area you have selected.
4) Work slowly and take your time to ensure accuracy.
Remove the Paper Backing – Wall decals come with paper backing to protect the face of the decal. After placing the decal effectively, it's time to unveil your new decal. The paper backing should be removed to see the final and full effect of the decal on the space applied.
1) Peel paper backing from decal slowly and carefully.
2) Dampen the paper with water if you are having trouble removing it.
3) If the decal pulls off with the paper backing, stop, and carefully reapply that area.
Choosing a Good Wall Decal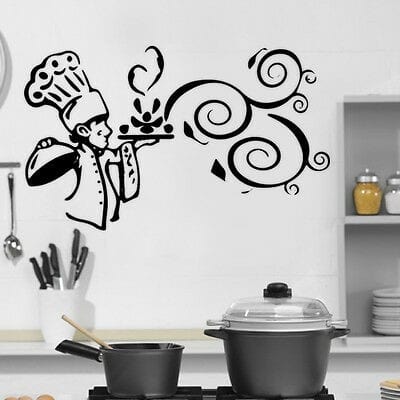 Wall decals are not only applied in the living room. With a wide variety of modern 3D wall decals and posters, you can present an appropriate look in all areas of the building. Plus, designs and makeover possibilities are unlimited. You have to choose between cute animal wallpapers, breathtaking landscapes, geometric stickers, cheerful polka dot patterns, flower gardens, and many more. Also quotes, contemporary graphics and classic images are among a wide range you can choose from.