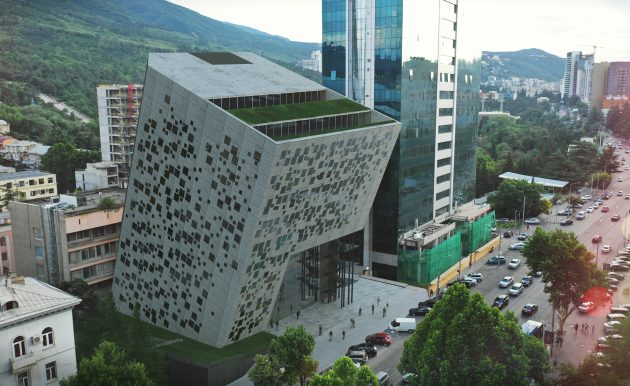 A long time after cutting its ties with Russia and the former Soviet Union, Georgia started a process of modernization and renewal in all domains. And while the progress is evident in politics, infrastructure, and even entertainment, no sector can compete with real estate. Especially in Tbilisi, apartment buildings and offices started to appear around 2007 and continued to enrich the city landscape. Exploring modernist and bold architectural approaches, these buildings helped reshape Georgia's capital.
However, most of the new buildings are either hotels or residential quarters. Very few truly modern business centers exist in Tbilisi. Therefore, local entrepreneur David Kezerashvili decided it's time to give Vake Plaza to his home city. He's our guest today for a discussion on what Vake Plaza brings to entrepreneurs in Tbilisi and what makes it stand out.
What Made You Decide to go into Real Estate?
Well, I was born in Tbilisi and had the opportunity to watch it change through time. Like any other Georgian, I wanted to give something back to our great capital as soon as my position allowed it. I decided it's time to turn my attention towards entrepreneurs and business people in the city. And since when I first started on the path of entrepreneurship, the biggest challenge was to find a proper space for meetings and presentations, with all the technology and facilities, I decided to build one.
What Makes Vake Plaza Different from Other Business Centers in the City?
There are many different answers to this question, but many people seem to agree that Vake Plaza is an iconic and stylish addition to Georgian real estate. It was designed and built to offer the best experience to people in business and entrepreneurs that use our services. It means that we combine cutting-edge technology and high security with design and all of the practical services that a business may require.
And, even though you may find it intriguing, I'll start by mentioning that our project offers the biggest parking space in the city. Over 11,000 square meters of parking are available at Vake Plaza, and everyone that does business in Tbilisi and has to run around the town knows just how important parking is. Since 2007, the buildings that appeared in the city didn't follow a clear plan, which led to huge traffic congestion and made it almost impossible to find a spot to leave your car. Vake Plaza is the business center where entrepreneurs can forget all about the worries of parking and strictly focus on the planned meeting or presentation.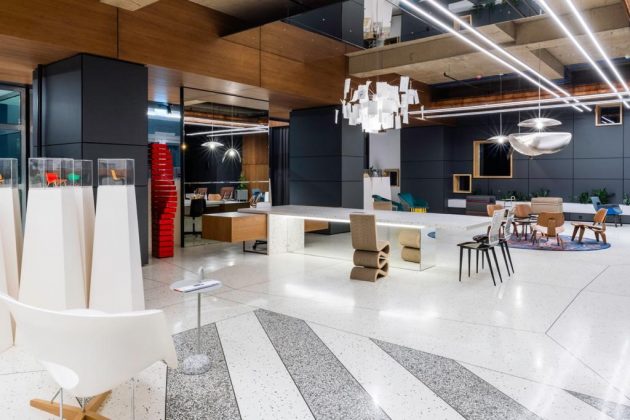 Besides parking space, Vake Plaza offers 11 stories and a total of 22,000 square meters of state-of-the-art office spaces. Equipped with all the modern technologies, inter-connectivity solutions, and the latest HVAC systems, our offices deliver the perfect environment for entrepreneurs to turn their ideas into reality and achieve success.
Also, I wanted to mention the security systems in place. Our clients want to know their belongings and data are properly protected. Hence, we implemented 4 fire hydrants for each floor, a security staircase equipped with panic doors, fire-resistant furnishing, and 100% smoke-free. High-speed Internet is available in all offices, and cybersecurity is assured through the latest encryption protocols in the industry.
Furthermore, we're offering a 24/7 concierge service to all our clients. So, if you choose Vake Plaza for your presentation, meeting, or brainstorming session, there will be nothing slowing you down. The concierge service ensures that you don't have to waste one minute on anything else other than optimizing your business.
What Can You Say About Interior Design?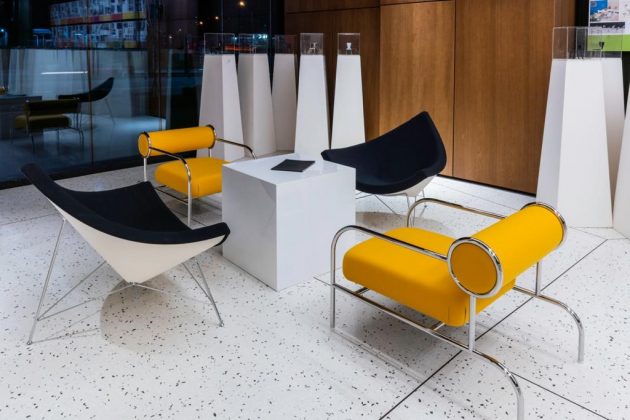 Thanks for reminding me! Among the facilities that I didn't mention earlier, I have to highlight our interior design and especially the Vake Plaza's lobby. Our talented Interior Designer, Khatuna Mikaberidze, used extraordinary pieces of furniture from the 20th and 21st centuries to make the lobby look like a veritable museum. We have furniture by Shiro Kuramata and George Nelson (shown above), Piero Fornasetti, Frank Lloyd Wright, and Frank Gehry, to name a few. Also, our interior designers and architects made sure that the lobby is impressive and welcoming in an equal manner. Therefore, when our clients meet their business partners here, it will create the proper energy for a successful meeting. Furthermore, we offer a movie theatre ideal for large-scale presentations and pitching ideas where our clients can invite as many participants as possible.
Where is the Building Located? Any other Outstanding Features of Facilities?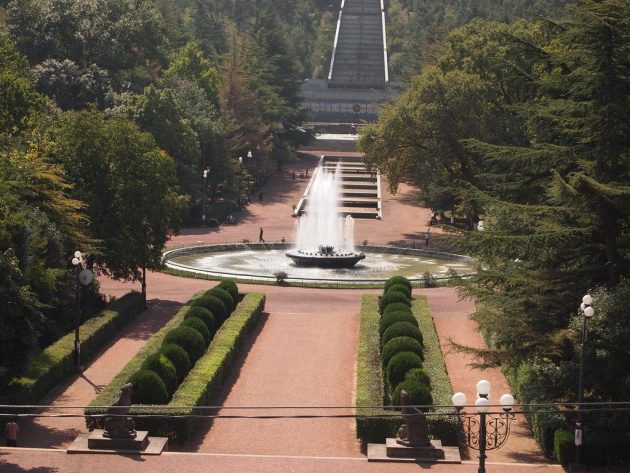 Oh, of course. I focused so much on what Vake Plaza has to offer that I forgot to give you the address. The business center was erected on Chavchavadze Avenue N72. The Liberty Bank Headquarters stands right next to Vake Plaza, and the Vake Park is also within walking distance. So, if our clients need a short break to clear their heads, they can go for a walk in Vake Park and refresh for another session of meetings and negotiations to reach the desired results.