People have used natural stone in a variety of ways for both interior and exterior purposes since prehistoric times. It is considered a timeless and classic material that can make any home feel more elegant and luxurious.
Sometimes natural stone is used for practical purposes, while other times it is used purely for aesthetics. If you're curious whether or not natural stone is right for your home, keep reading.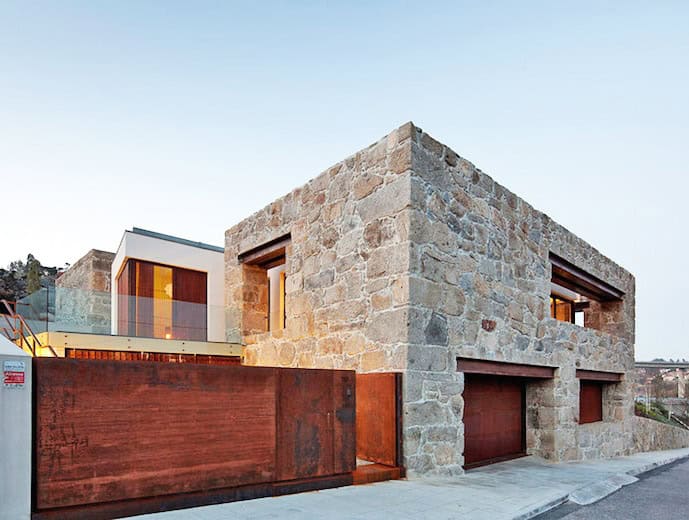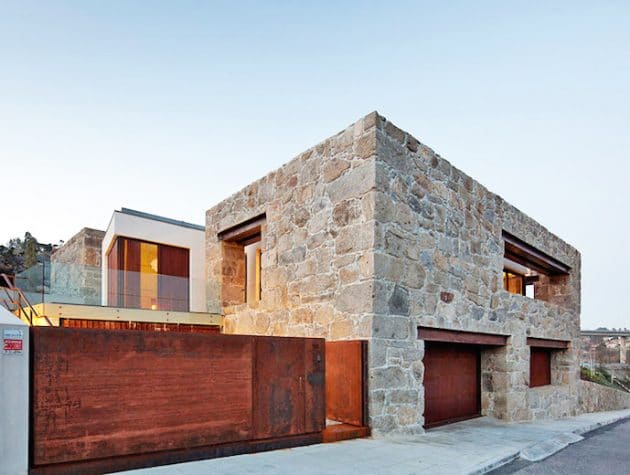 Examples of natural stone
Common types of natural stone that are used as building materials include granite, marble, limestone, clay-slate, and basalt. Variations of color, texture, and technical characteristics (such as heat storage) determine the best type of natural stone to use in a project.
Granite, marble, and limestone are more likely to be used for interior projects, while clay-slate and basalt are more likely to be used for exterior projects. Other examples of natural stone used as building materials include sandstone, laterite, and quartzite.
Why use natural stone
Many people choose natural stone because it looks nice, is durable, is physically practical, and is a thermal conductor. It is resistant to damage caused by mold and rot, allowing it to withstand the test of time.
Natural stone comes in a variety of colors and textures, allowing people to choose stones that complement their decor. When paired with sealants, natural stone doesn't stain or chip easily. It is also easy to clean up spills, dirt, and other debris from natural stone.
Natural stone in the foyer
Natural stones flooring is great for in foyers and mudrooms. Not only does it help make entryways look elegant, but it is also very practical. It people drag mud or water into the house when they come inside, natural stone flooring is easy to clean up.
Some of the best natural stone flooring to use in foyers includes granite and slate. Granite provides more of a contemporary look, while slate provides a rustic look.
Natural stone in the kitchen
Granite countertops in the kitchen are a popular choice for many homeowners. Granite looks nice, comes in a variety of colors that pair nicely with wooden cabinets, and isn't likely to scratch or blister. And when granite countertops are polished, they have a luxurious sheen to them.
Marble is another popular choice for kitchen counters, but marble tends to scratch more easily because it is a softer material than granite. While it is possible to buff scratches out of marble, it is easy to accidentally damage it more during the buffing process.
Natural stone in the living room
A natural stone accent wall makes quite the statement in a living room. Accent walls help create focal points in rooms. For homeowners that want an accent wall that adds additional character to their living room, natural stone panels can add texture and color.
While a natural stone accent wall can be placed behind a television or used on the smallest section of a living room wall, putting them behind fireplaces not only looks nice but is practical since heat won't damage the stone.
Natural stone in the bathroom
Natural stone can be used throughout bathrooms. It can be used on backsplashes, flooring, and countertops. When natural stone is used in a bathroom, it is necessary to seal both the stone and any grout lines to help prevent mildew and mold.
When sealed properly, natural stone in the bathroom cleans up easily and doesn't stain. The most common types of natural stone used in bathrooms include granite, marble, and travertine. Sometimes slate can be used when a homeowner wants a rustic looking bathroom.
Natural stone in the garden
One of the easiest ways homeowners incorporate natural stone into their architecture is by using it throughout their garden. Natural stone garden paving from places such as Westminster Stone can be used to create pathways throughout the yard.
Natural stone can also be used to create barriers around gardens. Not only do natural stone walls serve a practical purpose, but they help create a timeless, rustic look in backyards. And if built correctly, a natural stone wall can withstand natural disasters such as flooding.
Final thoughts
Natural stone can be used in a number of interior and exterior designs—in addition to the benefits already mentioned, it is also important to keep in mind that natural stone is a sustainable building material.
Natural stone can be quarried and manufactured in an environmentally friendly way, plus it can be recycled. Exterior and interior stone designs can last for years, but if the stone is torn out for whatever reason, it can be used for another project in the future.