While it may sound cliché, time really does fly. With the Christmas and New Year Holidays done and dusted, you are probably already looking forward to spring and the warmer weather that is right around the corner. It will be here before you know it.
Along with that comes the thought of fresh change. You might think about doing something new and exciting with your home every year, but you never seem to get around to it. This is the perfect year to change all of that, and it can begin with your bedroom. As the spring approaches, here are some great trends that you should consider incorporating.
Create a Rustic Look
This year, consider moving away from the modern look and turn back to something a bit more rustic. There is a lot that can be done with such a bedroom, and they all result in a chic look that males and females alike can appreciate. Transform your lighting into something that is simple, yet elegant. Change the wallpaper to something more black and white, and then create bed coverings that complement it. The resulting look can go with some chic paintings that you hang up in strategic locations.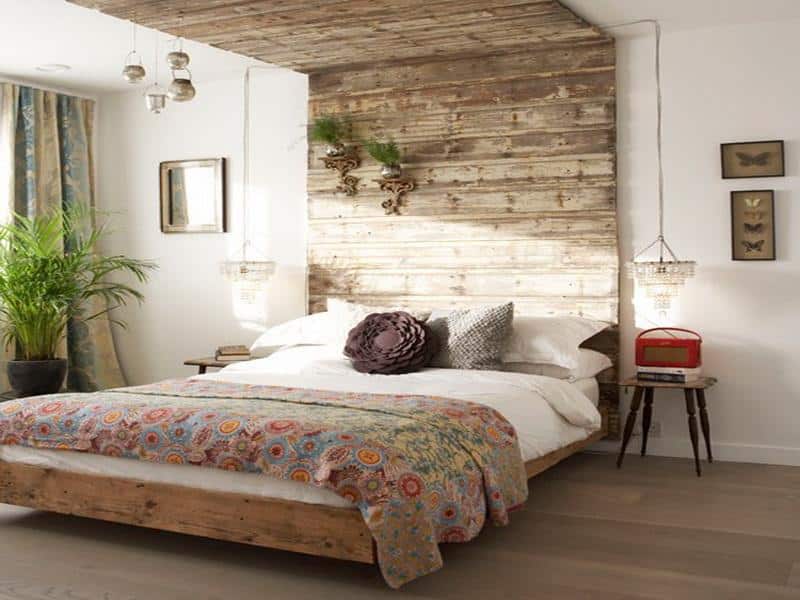 Implement Floral Decorations Throughout
Spring is the season of flowers, so it is time to make this reflective in your bedroom. You can choose some wallpaper that really brings out the colors of the season. Do not stop there. You will want to choose some bedspreads that are equally filled with the natural beauty of the season, combined with some prints that really complement the entire tone you are trying to set in the bedroom.
Put Down Some Patterned Carpets
You do not want to forget the floor. With more and more bedrooms today ditching the wall to wall carpeting that was popular last century, it is easy to forget how useful a throw rug or carpet can be. This spring, look for a patterned carpet that is bright and colorful. This will really liven up your surroundings. You will find that there are so many options to choose from, with Persian or Oriental rugs being a popular choice overall.
Bring Back the Four-Poster Bed
If you have been looking for a reason to get a new bed, now you have one. The four-poster bed evokes feelings of sheer luxury. It also creates the feeling of relaxation that you crave after a long day spent at work or at play. Furnish the bed frame with the perfect mattress for your body type to create a bed you won't want to get out of.
This type of bed makes it the center point of the bedroom, right where it should be. You will love coming home to this each evening.
Make it White With a Splash of Color
If you like to keep your bedroom walls a neutral color, feel free to do so this spring. Just work to add in splashes of color here and there. You can do this with great prints that you put in various spots to really brighten up the look of the room.
These are just a few of the emerging trends that will make your bedroom sizzle this spring. Consider the possibilities and then look for ways to incorporate a few of these ideas into your own bedroom. Of course, talk it over with your partner to see which of the trends you can both fall in love with equally. Then, have fun with the design process and the new look of your bedroom this spring.