Unless you are planning to spend your summer in your dream backyard, you will need to find a nice place to go to vacation to, or maybe build yourself a summer retreat on an exotic location if you are able to.
Nonetheless, we thought it would be a good idea to make this collection of top 10 contemporary summer residences in South Africa in order to make you a bit jealous of the owners of these beautiful residences featured in the collection and also inspire you if you are planning to make one for yourself.
The residences featured in this collection all share the same style, contemporary, and they are all located somewhere in South Africa which has the perfect weather for a well spent summer.
In this collection, we have only featured residences from two of the biggest and best South African architecture studios: SAOTA (Stefan Antoni Olmesdahl Truen Architects) and Metropolis Design.
Enjoy!
Spa House in Avenue Suzane
The building is conceived of as a hovering set of abstract sculptural elements, lightly suspended over a large waterscape, which forms an extended terrace on the mountainside.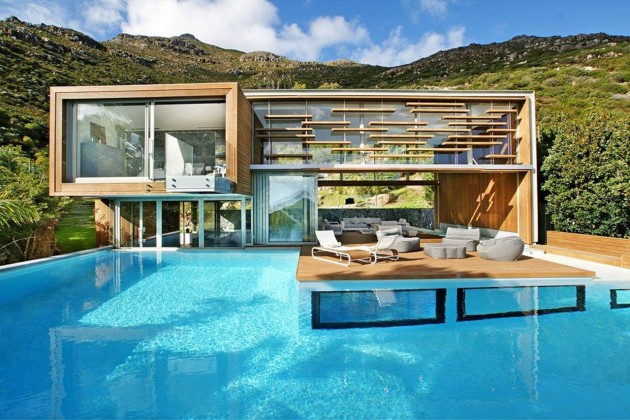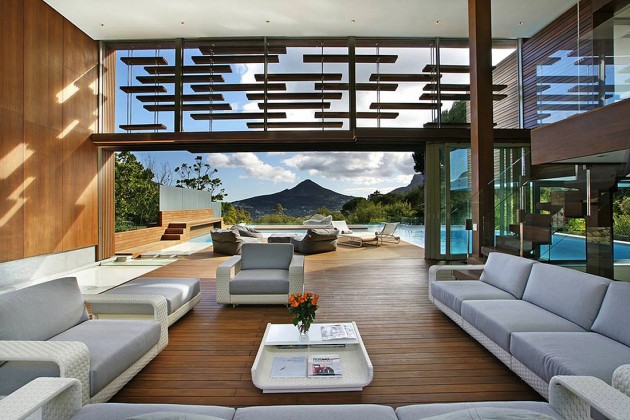 Victoria Road in Camps Bay
Tightly wedged between 2 beachfront houses, between two streets, and between the beach and the Twelve Apostles in the background, this alteration on a sliver of a site on Camps Bay's Golden Mile, exposes and adapts the inner structural layers of an unassuming two storey house to its context of sea, sand, rock and endless sky.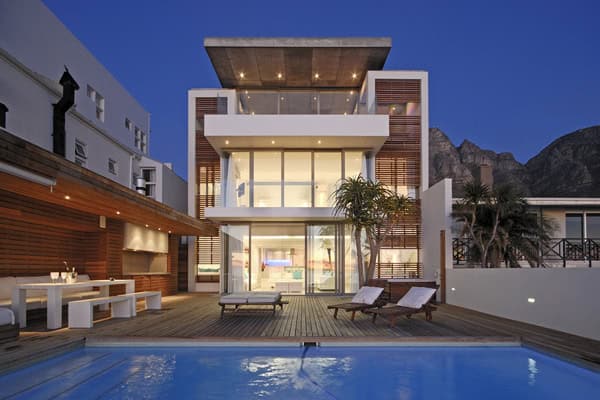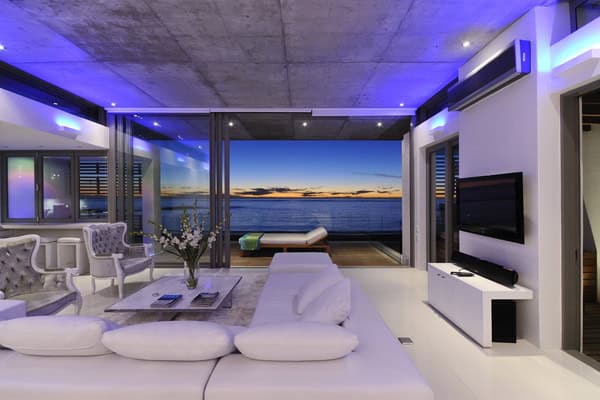 8 Norwich Drive in Bishopscourt
A family home organized around a number of courts which filter different qualities of light and are each strategically located for a particular experience of the striking mountain view.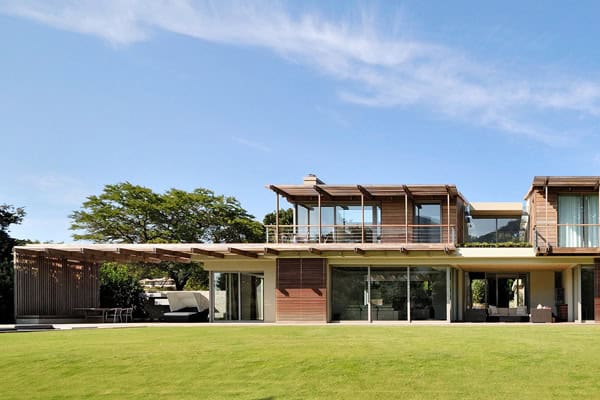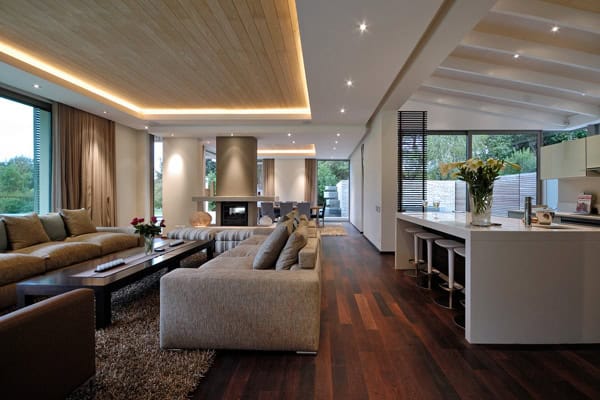 Head 1816 in Cape Town
Located on the slopes of Upper Fresnaye below Lions Head. A play of simple cubic volumes with punctured openings framing mountain views and large shuttered views opening to the sea.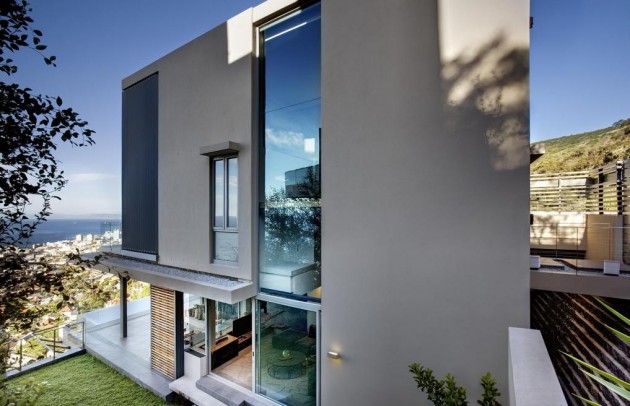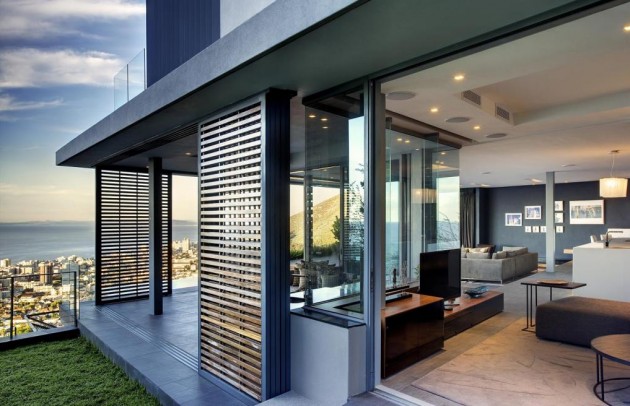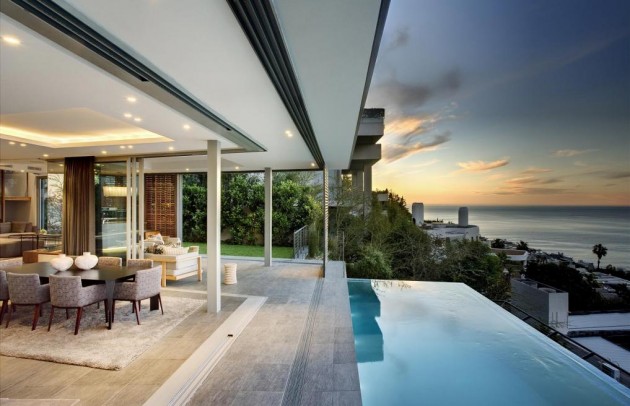 House Sneddon in Llandudno
This house is a simple response to a beautiful site on a steep slope between the Twelve Apostles and the sea. It is arranged as a series of stepped wall planes with a continuous flat roof floating over.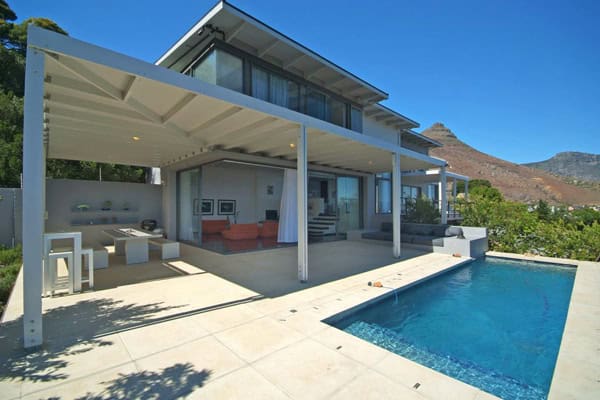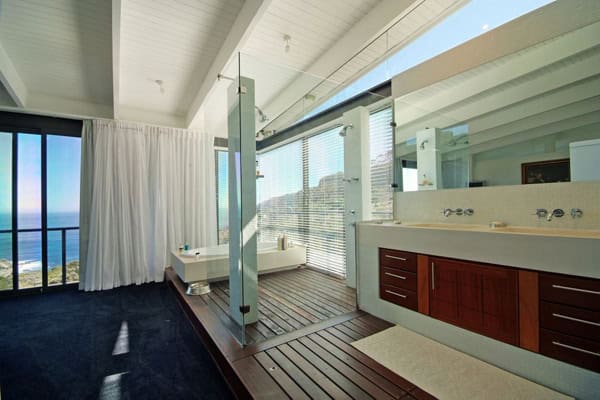 First Crescent in Cape Town
A minimalist home, commanding a 270 degree view of Lions Head, Camps Bay and the Atlantic Ocean, the living spaces of this home are highly transparent to take full advantage of these views.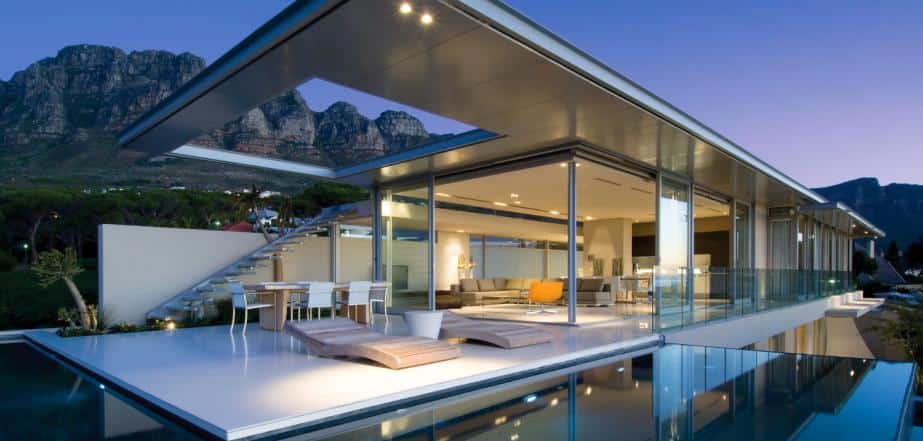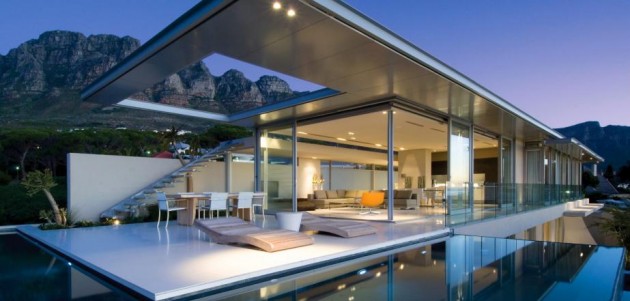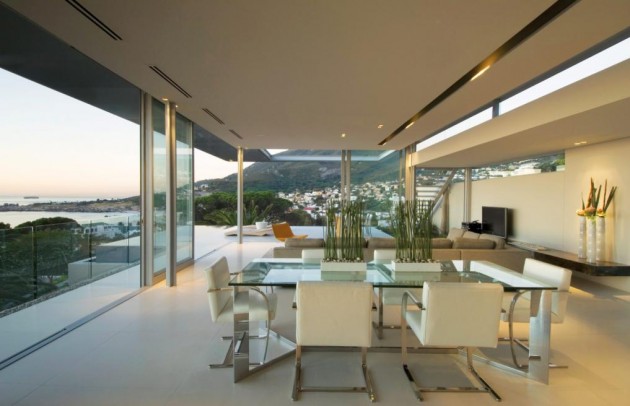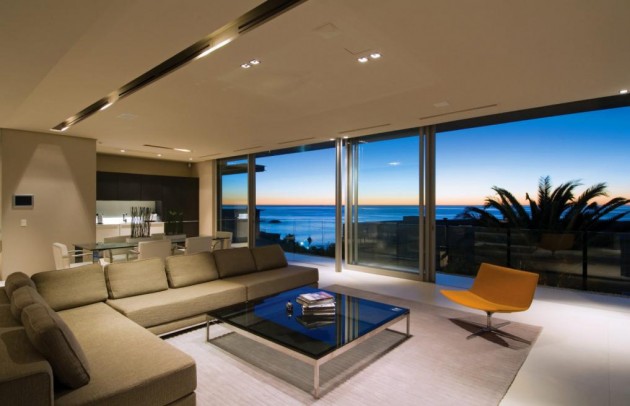 Nettletton 198 in Cape Town
Sitting up high above Clifton, this house connects a hillside garden on the East through the generous living space to the expansive Atlantic Ocean to the West.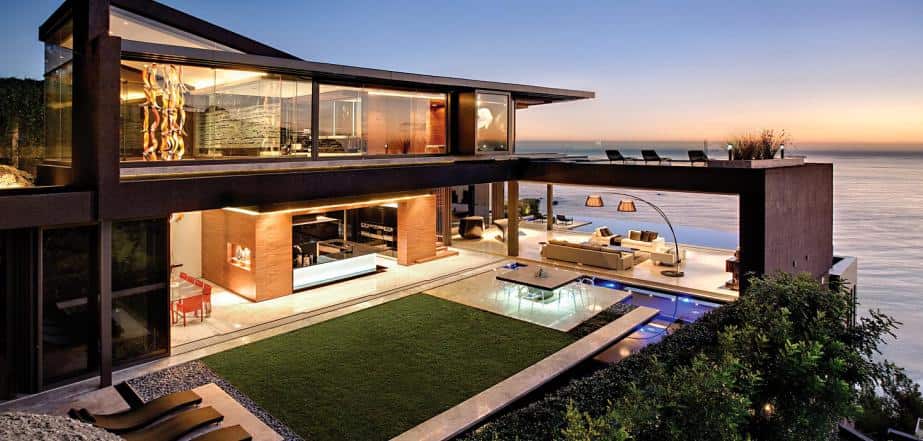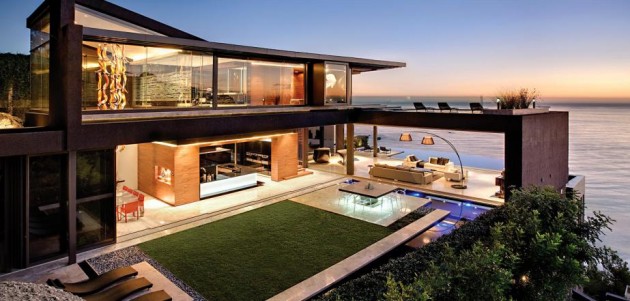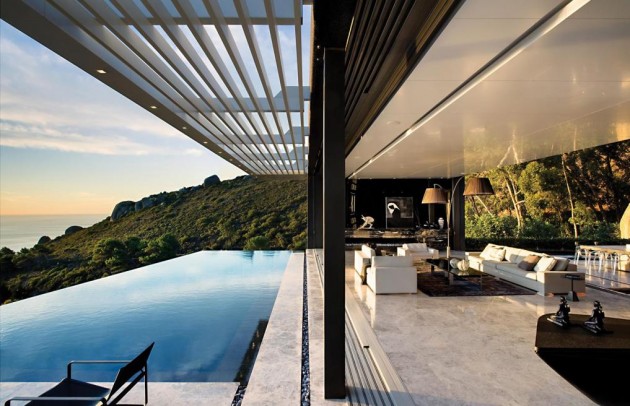 Nettleton 199 in Cape Town
A dramatic upmarket private residence overlooking Clifton. The building is a highly engineered reinforced concrete structure with extensive cantilevers achieved with post tensioned beams.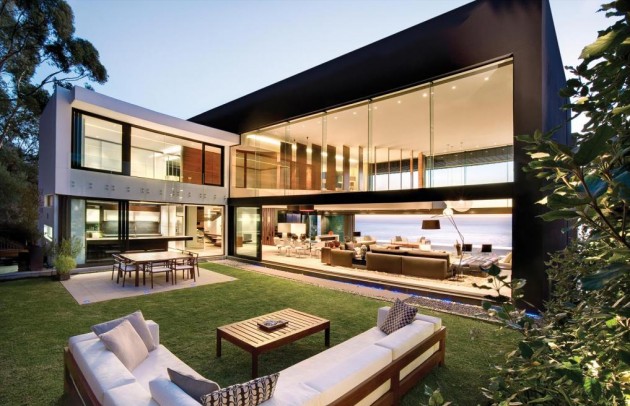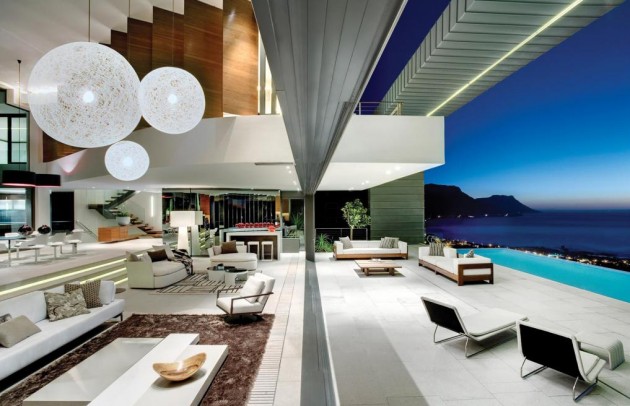 Upper Primrose in Cape Town
In the lush suburb of Bishopscourt this pavilion style house, inspired by the clients' Asian travel experience, integrates and intertwines the exotic courtyards and waterfeatures into indoor & outdoor living and entertainment areas.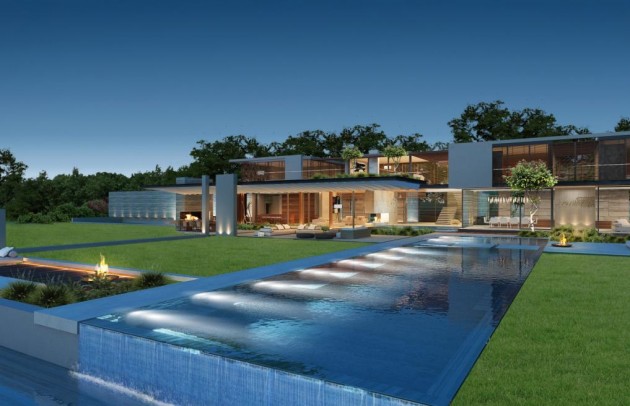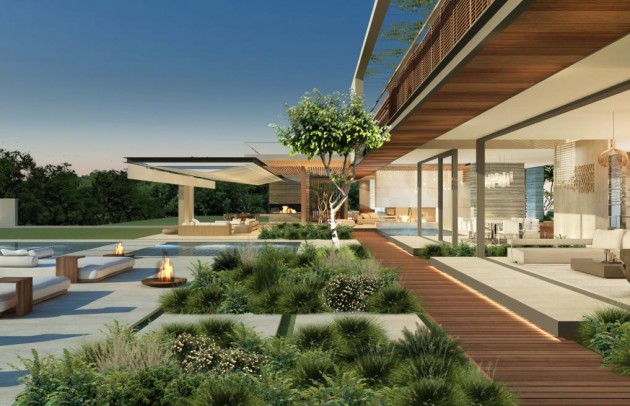 De Wet 28 in Cape Town
The house comprising a dynamic play of volumes within a restricted rectangular envelope is situated on a steep slope overlooking Bantry Bay. The living level maximises the site footprint and provides seamless internal and external living spaces.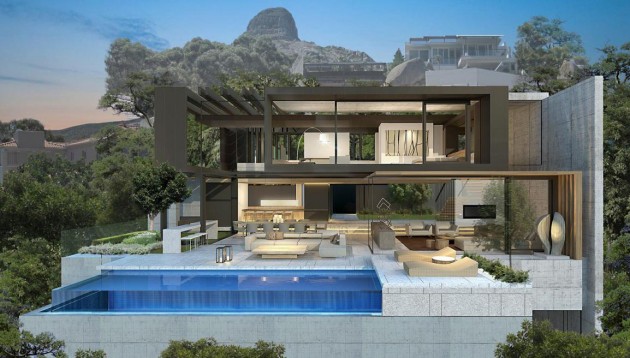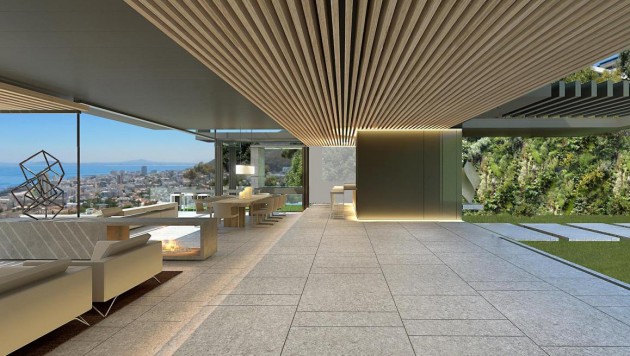 Victoria 73 in Cape Town
A sleek contemporary seaside villa set on a spur of land between Bantry Bay and Clifton this house epitomises elegance, luxury and great outdoor living.