Several home remodeling projects are usually initiated when people want additional space for a growing family or the present layout of the home does not match their needs. Most homeowners always choose the specific areas in their home that they want to remodel and work on it.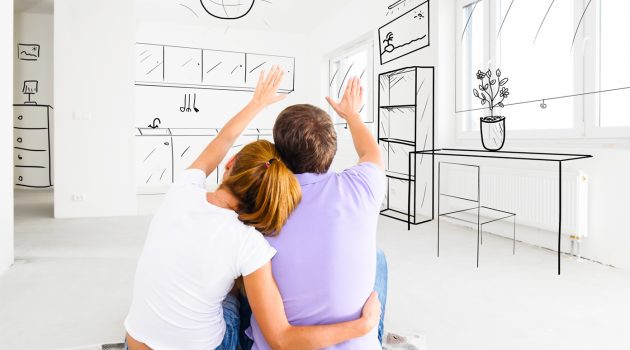 Most often, the cabinets, appliances, and modernized fixtures are restructured to soothe a personalized design vision. Here are a few steps to take into consideration when thinking about home renovation San Diego.
Start with a plan
Like any project, a house renovation should not be established because of a brief idea as there is a lot to think about and choices to make because it will not be nice to start the project and then try to change things in the middle.
Everything that has to be renovated or changed should come after some research, discussions, and well-analyzed possible scenarios. Here are some points to include in a remodeling project.
Work with a vision
To get a clear vision, go through magazines or home renovation San Diego sites for some inspiration and ideas. Each has their visions and specific stuff they want in a home but before focusing on those dreams, it is important to work on the layout plan.
Size
What part of the home has to be remodeled? Is the renovation going to be just the kitchen, bathroom, dining, or every room? This will help to map out want the homeowner wants to change in the home and will determine how much space has to be used for the project.
Style and Design
People have their preferential style and design they want in their homes and it has to be timeless and acceptable by other family members. Do not go in for a style that is trendy because it may need to be changed after a couple of years.
There are a lot of styles such as rustic, contemporary, and industrial designs to name a few. Once the plan has been made, it is essential to stick to it as it will play a great role in the structure and materials that have to be used.
Budget
When it comes to a complete home renovation, there is a lot that has to be done. Thinking of the style, design, and the space that has to be demolished for the remodeling, the personalization that has to be done, and luxuries that may want to be added to the remodeling plan are all important.
The next thing to think about is the budget for the project which is the most important thing. Once the homeowner checks their budget and maybe what they want is more expensive than the budget, it is important to reevaluate the plan.
Many professionals always advise homeowners to keep an emergency budget; to take care of any unplanned discovery that can come up during the remodeling process that must be handled.
Hiring a Contractor
Getting a professional for the remodeling is one of the best decisions especially when the job is complicated. Home renovation San Diego can aid in making the process completely stress-free. They discuss what works and does not with homeowners depending on the present house. Professionals also give proposals for design, style, and the most recent tech that may not have been thought of by the homeowner.