Cavallini1920 is more than a furniture store: it is a home living specialist that takes a holistic approach to the art of crafting interior spaces. Now based in Milan, the undisputed capital of Italy's design scene, the company also operates a second showroom in the town of Varedo, where it was founded over a century ago. Today, Cavallini1920 is an official partner and dealer of the most prestigious Italian luxury furniture brands, and is committed to also offering its customers top-quality planning and interior design services.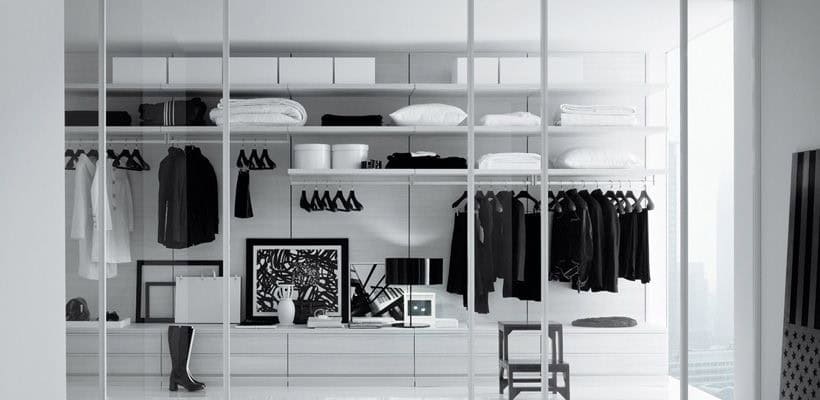 Poliform is a world-renowned producer of designer furnishings with an extensive catalog of striking products, from bedrooms, dining rooms and living rooms to kitchens, walk-in closets and accessories. Poliform furniture is admired for its cutting-edge and distinctly contemporary character, capable of transcending local or seasonal trends and appealing to an international clientele. If the brand has attained such massive popularity, there must be a reason. In fact, there are several: here are the top 7 reasons for choosing Poliform furniture!
Reason N. 1: Beauty
Simply put, Poliform furniture is gorgeous. The company has always striven to represent the finest expression of Italian design, crafting visually impeccable pieces that are as classy as they are captivating. For this reason, Poliform regularly works with acclaimed designers like Marcel Wanders, who has created a ravishing line of beds, armchairs and dining sets, or Paola Navone, whose sofas utterly reinvent the living room aesthetic.
Reason N. 2: Functionality
Poliform furniture doesn't merely look good, it actually makes life better. In tangible, practical ways. From its uncluttered kitchens to its stunning walk-in closets that optimize space thanks to innovative, patented solutions, the Poliform philosophy is rooted in an effort to minimize everything superfluous while maximizing ease and pleasure of use.
Reason N. 3: Durability
Choosing Poliform means making a choice for life. Thanks to cutting-edge manufacturing techniques, maniacal attention to detail, and an uncompromising dedication to using only superior-quality materials, Poliform furniture is built to last through the decades. Sure, you're free to replace it. But you won't need to. And, most likely, you won't want to either.
Reason N. 4: Character
Poliform furniture doesn't just last in time. It lasts in style. The company invests considerable resources in interpreting customer preferences and anticipating future trends in lifestyle and home living. This means that its products are conceived to be stylish today, and even more stylish tomorrow.
Reason N. 5: After-sale care
All Poliform furniture is built to the highest quality standards. Nevertheless, as the old saying goes, stuff happens… Poliform, however, offers extra-long warranty periods on all its products, and the company is committed to providing timely and attentive customer care, which means you can always rest easy.
Reason N. 6: Customization
From its stunning built-in kitchens to its spectacular wardrobes, bookshelves, chairs, day systems and modular sofas, Poliform furniture can be customized in a near-endless variety of ways. The company offers an astounding selection of possible configurations, materials and finishes, meaning it's always possible to give shape to your vision – down to the smallest and most precious details.
Reason N. 7: It's Poliform furniture!
All around the world, from Hong Kong to Sydney and from Berlin to New York, Poliform is synonymous with excellence: such a reputation is never earned by chance, and is the best indication of the brand's worth.