Although many of us were raised to believe that homeownership represents the height of adulthood, it can't be denied that renting holds a number of advantages over owning. For example, while renters may sometimes find themselves constricted by leases, they aren't stuck with their respective residences. So, if you do a lot of moving around, renting is liable to afford you a lot more freedom than owning. However, as is the case with any type of residence, not all rental homes are going to be equally obliging to your needs. To help ensure that you don't get stuck in a lease agreement you regret, keep an eye out for the following qualities when searching for your next rental.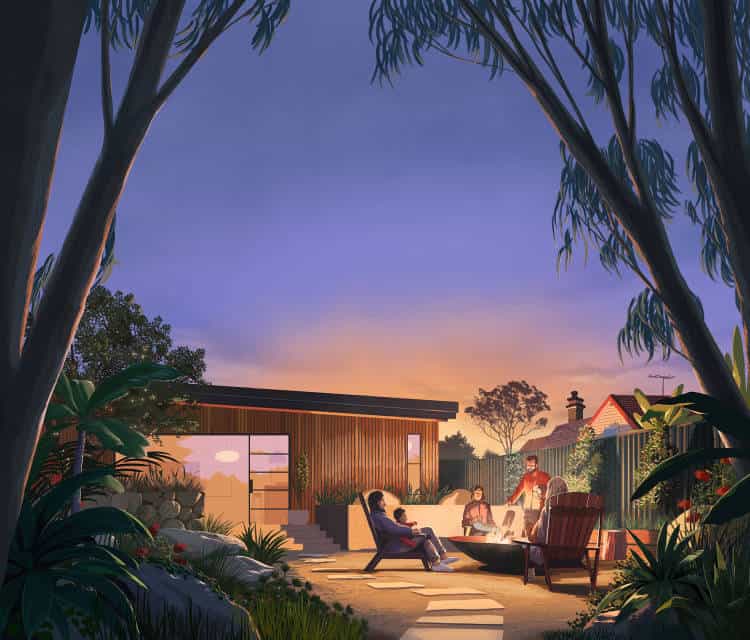 Close to Your Place of Business
Unless you're able to work remotely on a consistent basis, it's in your best interest to find a rental home that's located a comfortable walking or driving distance from your place of business. This can effectively save you the trouble of dealing with an arduous commute and make your mornings considerably less stressful. Furthermore, if you're unexpectedly called into the office, getting there is likely to be a lot less cumbersome. Such a rental home can also be a boon to your finances, as short commutes are synonymous with reduced gas usage.
So, when seeking out the right rental, make sure to take proximity to your place of business into account. The further away from your office a home is located, the more stressful your daily commute is likely to be – and the more money you'll be forced to shell out at the pump.
Safe Location
It's important to feel safe in your own home, as well as the general area in which your home is located. Needless to say, if a rental is located in an area with high crime, peace of mind may prove consistently elusive. So, before proceeding to sign a lease, do some research into the area, paying special attention to local crime rates and safety concerns. No matter how nice a rental is or how many amenities it has to offer, your safety – and the safety of anyone else who resides in or visits your home – should take priority. Renting a home in a location in which you don't feel entirely safe is liable to result in copious stress and an acute case of renter's remorse, so make sure to do your homework in advance of signing a lease. Texas-based renters on the hunt for a nice residence in a good location should have a look at some of the houses for rent in Denton, TX.
Minimal Outstanding Issues
You should never sign a lease for a rental that you haven't personally inspected, regardless of how many photos you've seen of the property online. A detailed walkthrough will provide you with an opportunity to see the property up close and scan for any outstanding issues. Should you come across any unaddressed problems created by the property's previous occupants, you'll be well within your rights to request that they be rectified before you'll commit to signing a lease.
Carrying out a rental property inspection can also help ensure that you're not blamed for any problems that were present before you moved in. If the landlord believes that you were the cause of preexisting issues – or blames you for them in bad faith – you're going to have a difficult time getting your security deposit back. As such, take care to go over the property with a fine-toothed comb and make a detailed list of any problems you encounter.
Additionally, if you intend to occupy a rental for the foreseeable future, consider enlisting the services of a certified home inspector. Although these individuals are usually associated with home sales, they're occasionally called upon to inspect rentals, as well. Furthermore, a knowledgeable home inspector will be able to locate and identify problems that the rest of us would never even think to look for.
When seeking out your next rental home, you're liable to find an abundance of options. Fortunately, knowing exactly what to look for can prevent you from becoming overwhelmed and dramatically reduce your odds of winding up with a lemon. As such, rental home seekers would do well to look for residences that embody the tenets outlined above.