A great way to have a home that's not just unique but also stands out from others is by making it appear modern and sophisticated.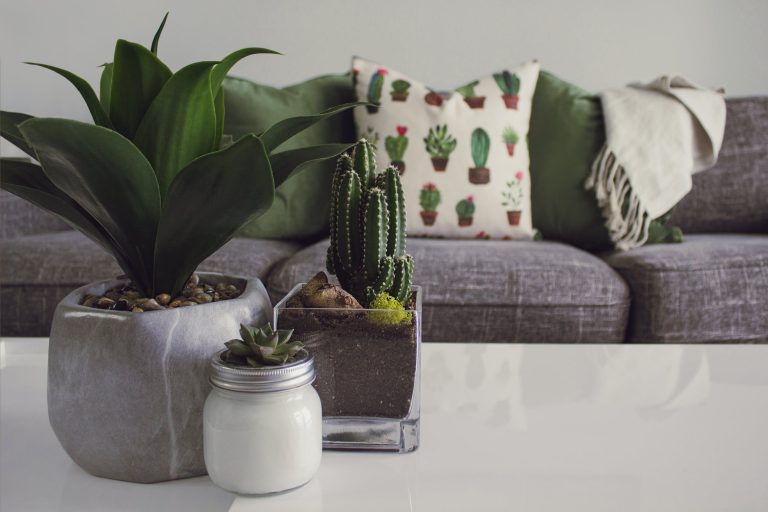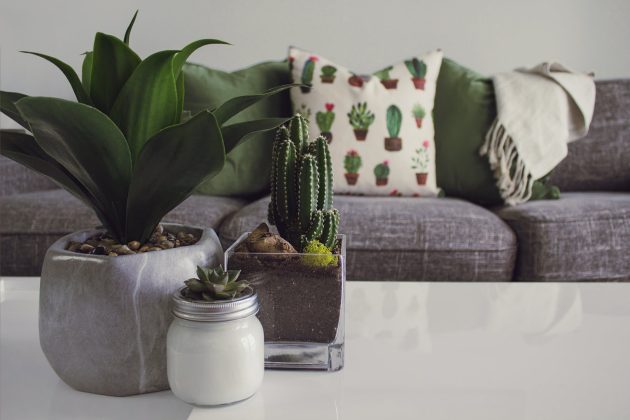 Photo credit Designecologist by Pexels
Even though you might not be able to afford high-end materials and furniture, there are plenty of ways to give your home a modern look that doesn't cost much money. Here are some quick tips on how you can achieve that:
Use Contemporary Art Pieces
You can go for modern art that makes your home appear stylish and sophisticated without costing you a fortune. The best part about contemporary art is that you can get it for as little as $50.
You can purchase it from a local art fair or browse online stores like Artsy, where you can find high-end contemporary art pieces at affordable prices.
Going With Bold and Bright Colors
Colored walls can make your home look lively, colorful, and modern. You can choose from a wide range of colors, including green, blue, orange, yellow, red, and purple. If you are confused about the colors you want to use, you can always get the services of an interior designer who can help you with some modern home design ideas for your property.
You can paint your walls in different tones or use wallpaper to add color to your home. However, ensure you don't go overboard with the shades, or your home might look gaudy and unappealing.
Go For Simple and Elegant Lighting
Lighting is an important aspect of home decor, and yet people don't pay it the attention it deserves. Suitable lighting can transform your living room and make it look modern and stylish. You can use lamps, chandeliers, and sconces to bring elegance to your home.
You can also use decorative lighting to add some uniqueness. Avoid using incandescent bulbs, and go for LEDs or CFLs instead. You can also try using dimmer switches to control the brightness.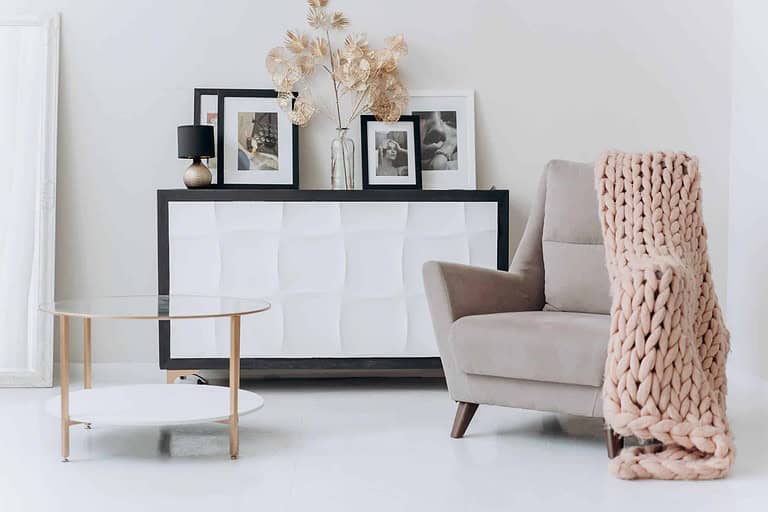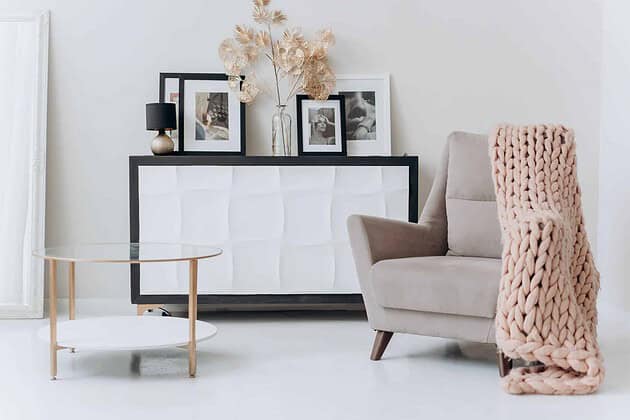 Photo credit Mikhail Nilov by Pexels
Add Natural Light With Skylights and Windows
Skylights and window coverings aren't just for aesthetics; they can also be used as a source of natural lighting for your home. You can install skylights in your home to make it look bright and modern while also adding extra ventilation and cooling.
However, skylights are not an alternative to windows since they can only provide a fraction of the ambient light. Install big windows and use blinds or curtains to control the sunlight and prevent it from entering your home at times. It will help you save on electricity and keep your home cooler during summer.
Don't Forget the Storage Space
While you may want to invest in modern home design ideas that make your home look stylish and appealing, you mustn't forget about storage space. You can incorporate it anywhere in your home, from the living room to the kitchen.
You can use cabinets, shelves, and drawers to store your belongings and decor items, making your home look stylish.
Making a Loan for Home Improvements
There are a lot of reasons why you might want to borrow money to make home improvements. Perhaps you want to fix up your house and make it more appealing to potential buyers, or maybe you want to add a room or build an addition to your home that will increase its value.
Whatever the reason, there are different types of loans you can take out that are designed specifically for these purposes. A good example of this is CreditNinja.com, that's just one of many online institutions that make lending a breeze. Budgeting is vital since it's the difference between buying one expensive art piece or unit vs. making several strategic home improvements.
Conclusion
There are plenty of affordable ways to give your house a high-end look without breaking the bank. If you're on a tight budget and don't want to hire an interior decorator or spend big bucks on furniture, take these ideas as inspiration for making your home feel new again.