Through parenting and pandemics, it sometimes feels impossible to cope. You might have an overwhelming feeling of claustrophobia in your very own house.
The good news is that you aren't alone in this. During the pandemic, every parent had to also become a teacher and facilitate their children's studies and after-school programs.
That's why, when you're working from home on top of everything else, you'll want to create a space that is just for you. Spruce up and personalize your home office with these helpful home decor tips.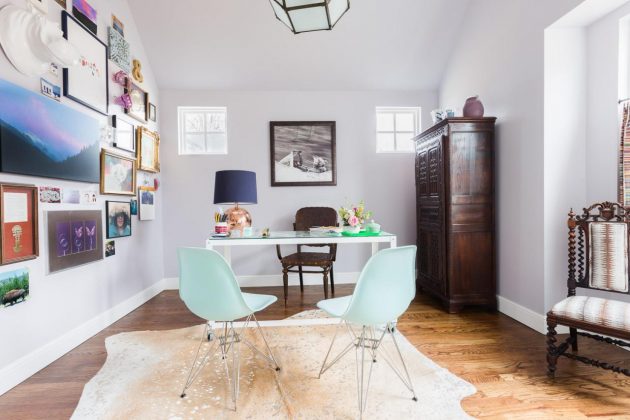 Paint the Walls
A fresh coat of paint always makes a room feel brand new. Use light colors to keep the office feeling bright and airy to give the sense of open space. If you don't want just one plain color, try using a pattern decal or wallpaper on an accent wall to mix it up.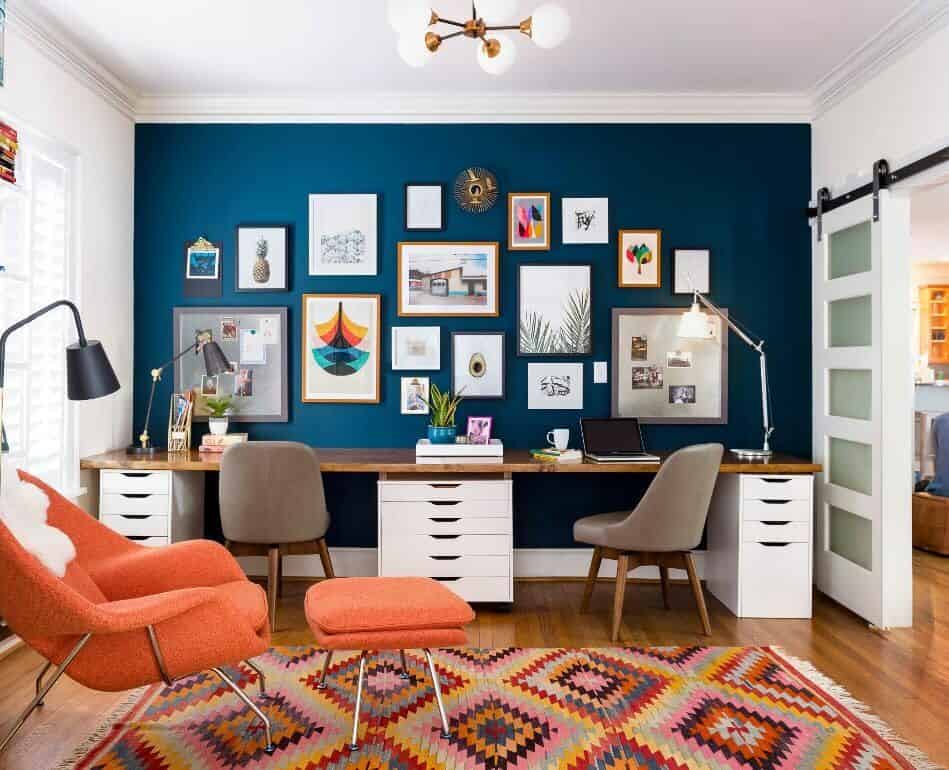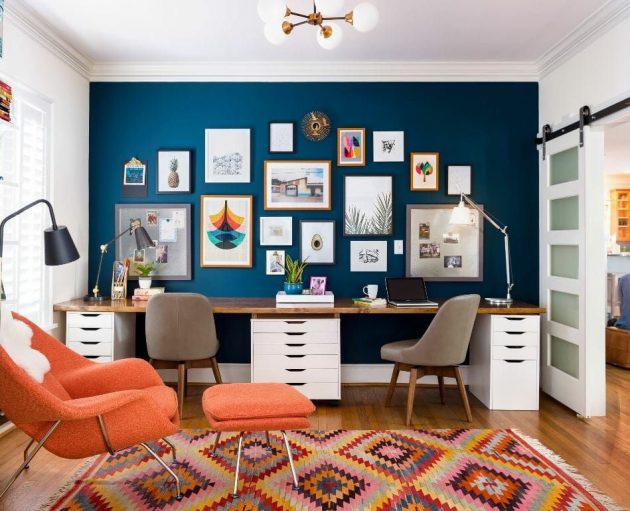 Try a New Desk
If the furniture isn't working, it's time to replace it. Maybe you'd rather have something sleek and modern that has minimal drawers. Or perhaps you're in need of more storage space, so you want something a little more rustic and sturdy. Design your home office with furniture that's conducive to an optimal work style that best suits your needs.
Lighting Is Key
Setting the ambiance for your home office can easily be designed with a little lighting. String lights are a fun way to set an early morning mood as you look through your calendar with a cup of coffee and plan out your day.
You can also set up your room to have your workspace facing a window. This brings a lot of natural light to help keep you motivated and moving forward throughout the day.
Personalize the Space
Don't be afraid to claim the space as your own. You want to make your office feel like it belongs to you. It's a place within the home that you have all to yourself. Personalize your home office with something like a shadowbox faux foliage wall decor with your name on it. They are a classic and elegant way to add some chic flair to the room.
Another great idea to add a personal touch is adding a few pieces of art you love, picture frames for the desk, or hanging plants that feel like you. Remember, this is your space, so have fun with it!
Don't Slack on Your Chair
If you don't have a standing desk, then you will more than likely be sitting down in a chair all day long. Your chair is something that could easily take up eight or more hours of your day. From proper lumbar support to properly caring for your neck, this is an investment you don't want to skimp out on.
Have a Seat for Guests
When you work from home, there is a chance you may have to hold meetings within your office. Have a designated spot that is for your visitors. Even if you don't think you'll be having people come in any time soon, it's a nice way to spacially break up the room.
Use Floating Shelves and Furniture
The more furniture that's in the room, the more cluttered and chaotic it can feel. However, if you add furniture pieces that don't touch the ground, you'll find yourself with more storage and less anxiety. This is why we always recommend adding floating shelves and tables to your home office decor list.
If you haven't tried floating tables before, they really are a gamechanger for space. You can drill them to the wall, and many of them even fold down. That way, when you aren't using them, you can save space within the square footage of the room.
No matter what you decide to do with the home office, make it yours. Add your own personal touches that show off your style and personality. Don't forget that you deserve to have this much-needed space for yourself with all of the hard work you put in every single day.