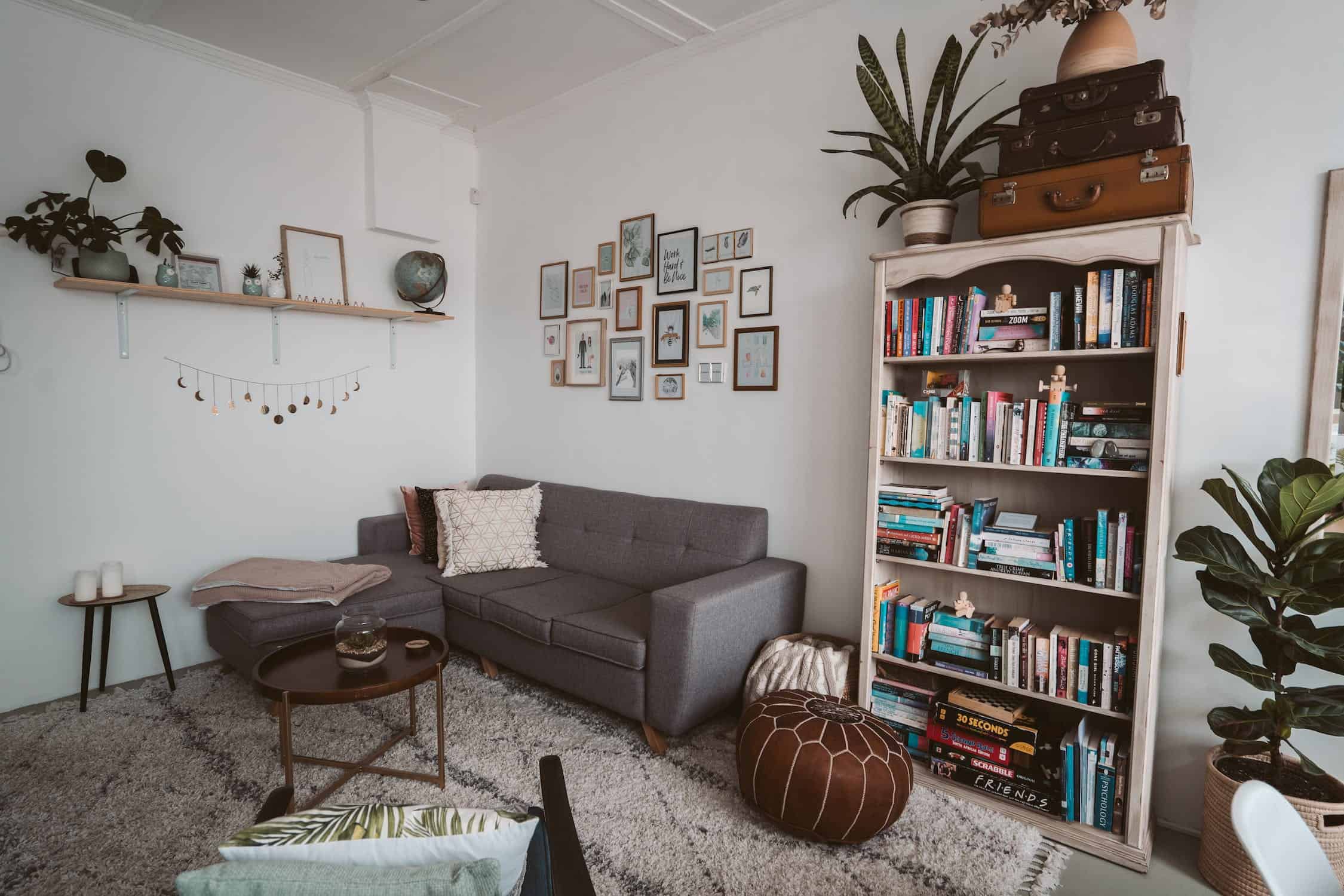 Generally, home renovation projects, like remodeling rooms or retiling floors, cost significant time and money. If you're not ready to invest in such a big project, there are simpler, more affordable ways to create dramatic changes inside your home.
In this guide, we're listing some minor changes that can significantly boost your space. Discover how simple ideas like hanging pieces of artwork or rearranging your furniture can freshen up your interior in a big way.
Read below for more.
Repaint the Walls
Repainting the walls may seem challenging, but it's not as tedious as many homeowners might think. This project makes a significant difference in any room, making it feel brighter or more sophisticated, depending on your chosen color. It's also practical because it provides an opportunity to cover up stains, scuffs, and other imperfections on the wall. Plus, it protects your walls from further damage and increases their longevity.
Today, you can use various shades and color combinations when repainting your walls. For a minimalist touch, you can go with white, beige, or gray. However, if you want to take a big risk, you can use bolder hues, like teal, purple, and orange.
Alternatively, if you want something playful in your space, you can ditch the paintbrush and apply wallpaper instead. Wallpapers provide various design options, like patterns and illustrations, that can bring a dramatic flair to your chosen area.
Put up an Artwork
Incorporating paintings or creative photographs is another excellent way to elevate your space. Suppose you're not willing to take the risk with the repainting idea. You can display artwork on the wall and make it a room's focal point instead. You can also hang multiple pieces in various sizes to create an art-gallery-like feel.
If you're going with the latter, consider using different frame styles and colors to diversify your displays and develop a creative boho finish. Another excellent idea some homeowners do is using hanging shelves to hold their chosen artworks instead of nailing them directly on the walls.
Meanwhile, if you're having difficulty selecting an artwork to display, you can hang creative photos of your loved ones instead. However, with this option, many homeowners agree that you must create a cohesive display to showcase family unity in your gallery. The best way is to display black-and-white photos in similar sizes and frame styles.
Use an Area Rug
Rugs are versatile items that provide various benefits in any room. Depending on your chosen design and texture, rugs can blend in and complement your chosen aesthetic or stand out as focal points. They also help evoke a feeling of coziness and sophistication.
Additionally, rugs help protect your floorings from damage caused by regular activities in the area.
As mentioned, you can try various rug options to elevate your space. The best options are patterned, single-color, and textured. Select the ones that complement your current interior design. Size also matters with this option because getting the wrong one will reduce the balance within the room. For instance, if your rug is too small and only fits under a coffee table, it will look awkward in the middle of the area.
Meanwhile, rugs are not always the ideal solution for every homeowner. For instance, if you want to make an impression with your beautiful flooring, covering it with a rug is not the right option.
Add a Statement Mirror
Oversized statement mirrors are an excellent addition to any space because they brighten a room by bouncing off the light it receives, creating a more welcoming and breathable feel. Plus, they give the illusion that a room is bigger than it is and make it feel more spacious.
The best part about these items is that they make excellent focal points in any room—you can create an elegant or contemporary look for your space.
Additionally, you can use these mirrors to highlight a specific feature in a room. For instance, you can place a mirror by a patterned rug to make it pop or in front of a window to bring in more light.
Rearrange Your Furniture
Rearranging your furniture is a simple solution that significantly changes your space. The best part about this option is that moving your furniture around won't cost you any money. However, figuring out a fresh arrangement to elevate your space might take time.
This idea also provides an opportunity to create a more efficient room layout. For instance, rearranging your furniture helps clear a path in a specific area and improves traffic flow, allowing everyone to move around seamlessly.
Declutter Your Space
This free solution can help you make a dramatic change at home. Too many items in a room can make the area look untidy, constricted, and unattractive. If you declutter your space, you make it feel breathable and more spacious. Plus, you allow certain design features and furnishings to stand out, making a room more aesthetically pleasing than before.
A clutter-free room is also functional because you provide everyone with more area for various activities. You also create a space that's easy to navigate, improving your home's traffic flow.
Make a Significant Small Change
These small changes are some of the best ways to make a dramatic transformation inside your home. However, don't limit yourself to the list above. There are many minor adjustments you can make to change your space significantly. Start experimenting and elevate your home today.