Dimit Architects created this contemporary residence in 2012 for a family living in Shaker Heights, Columbus Ohio, USA.
Bold choices in furniture, wall hangings, and other decor gives unique character to the otherwise sleek design.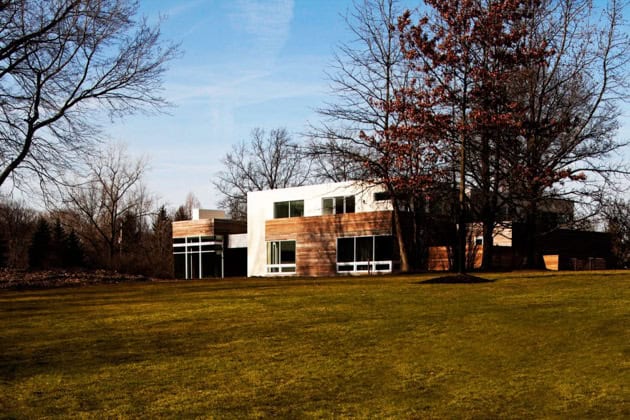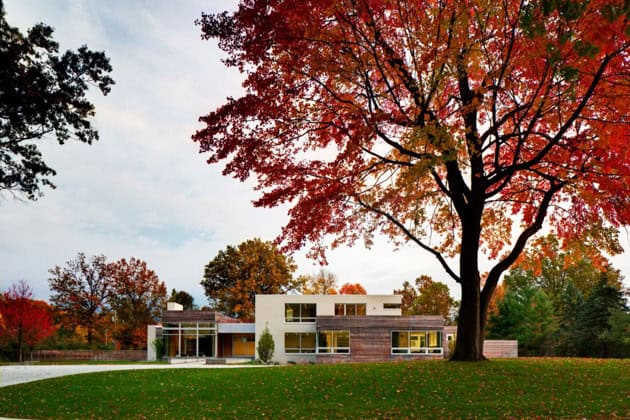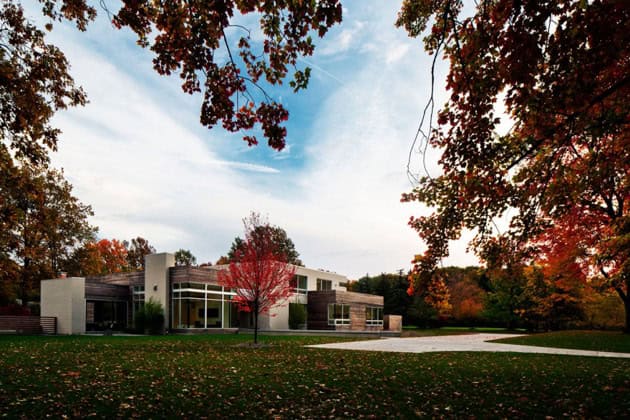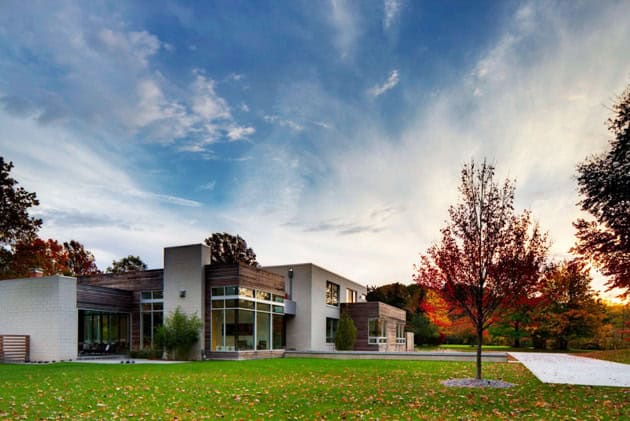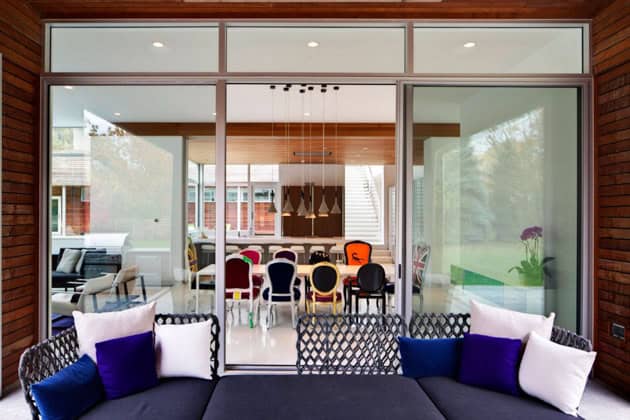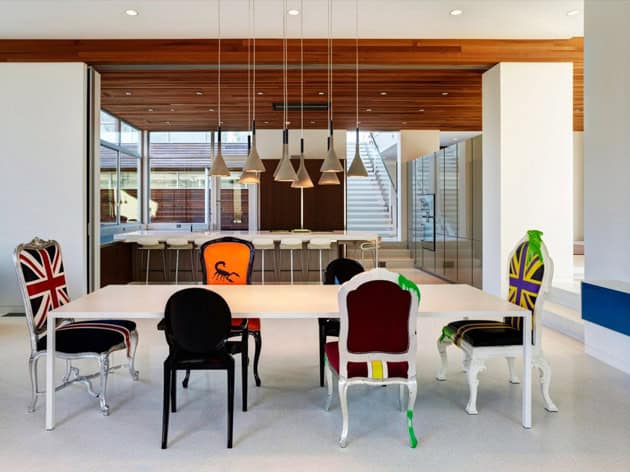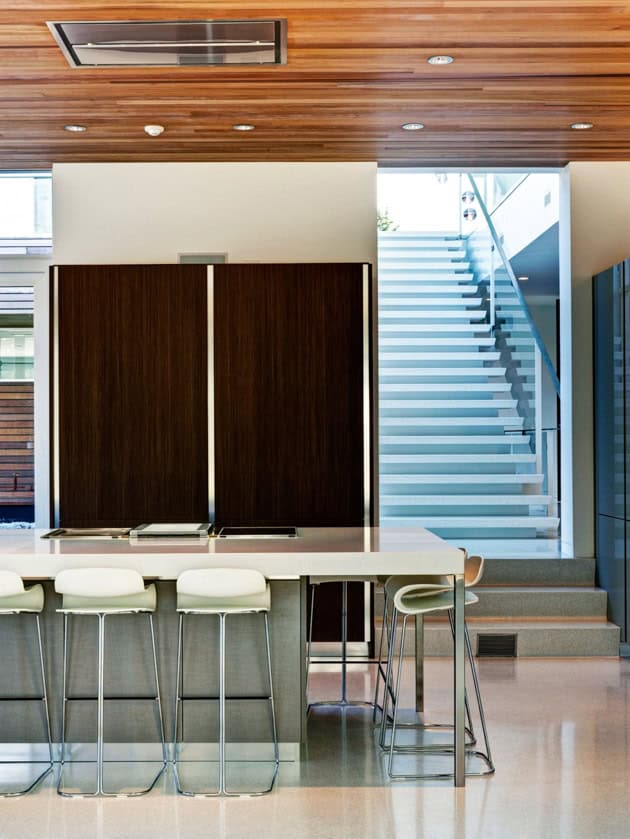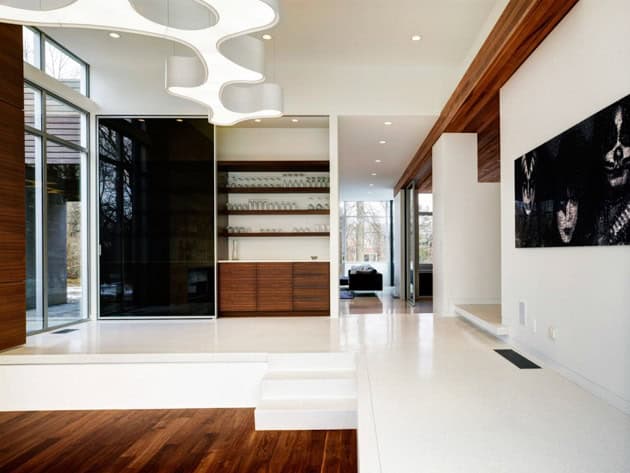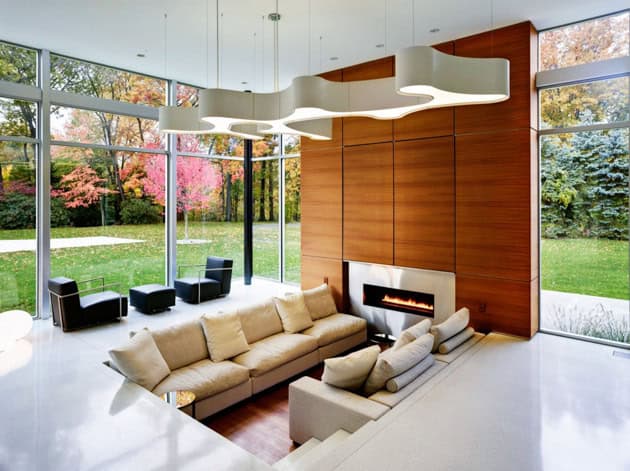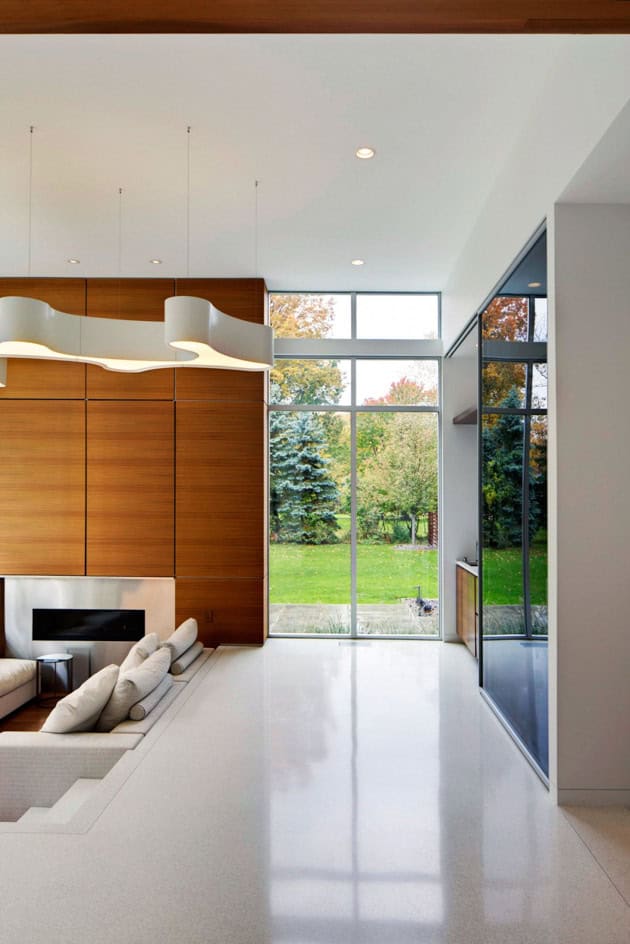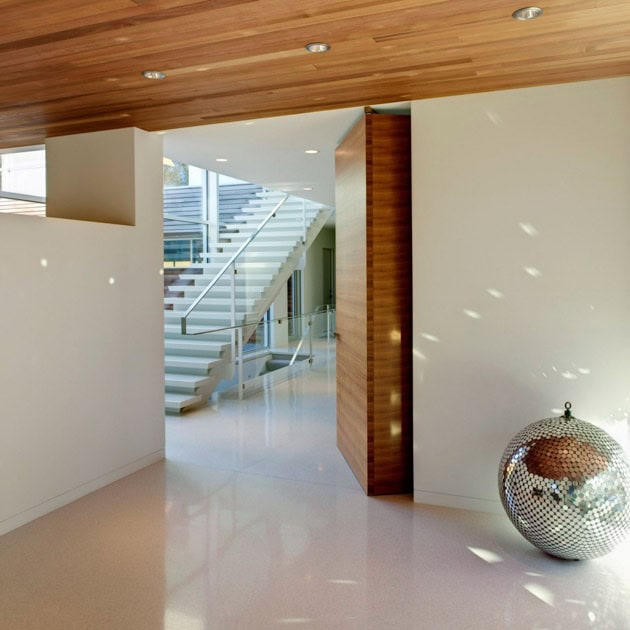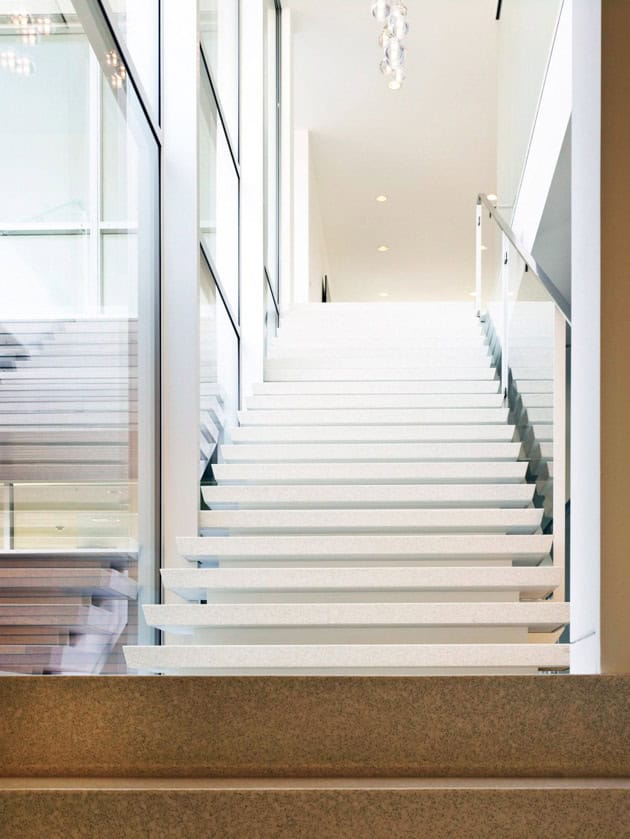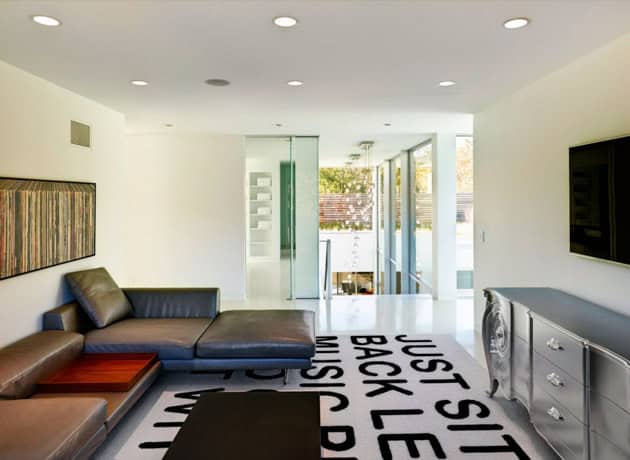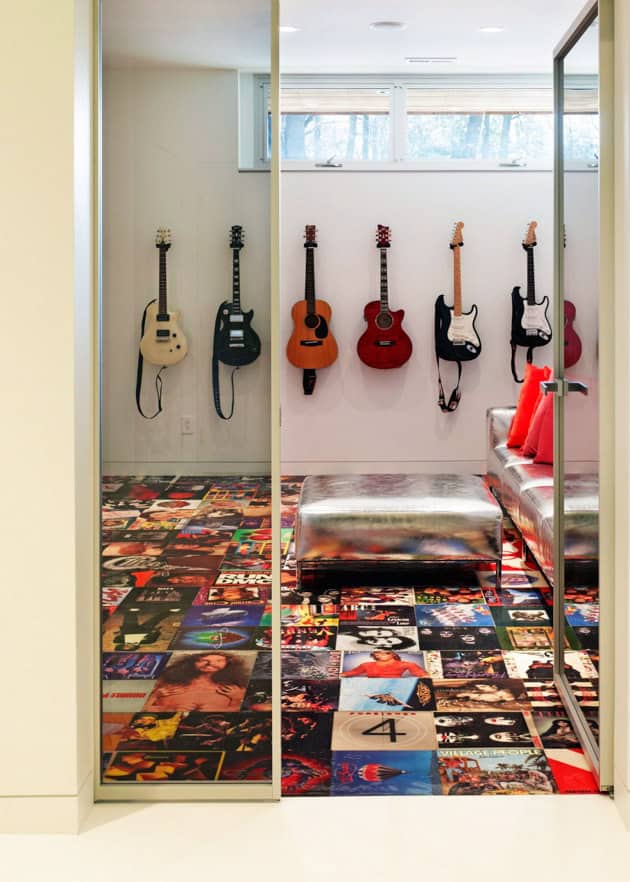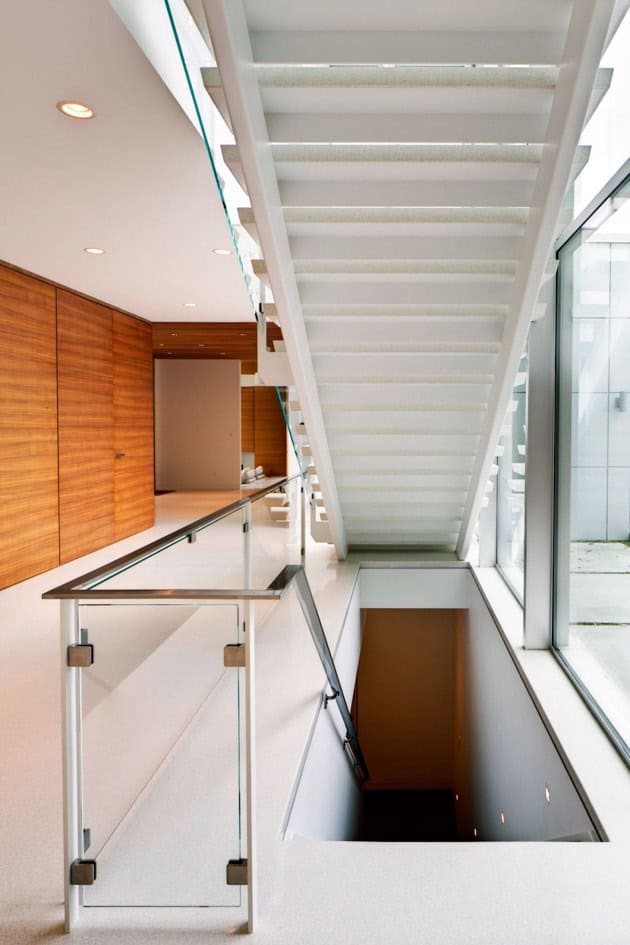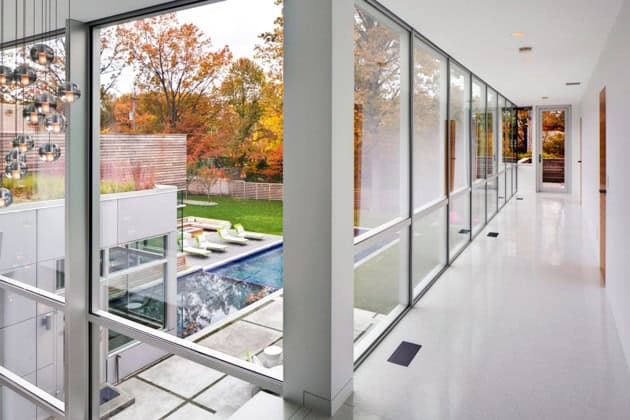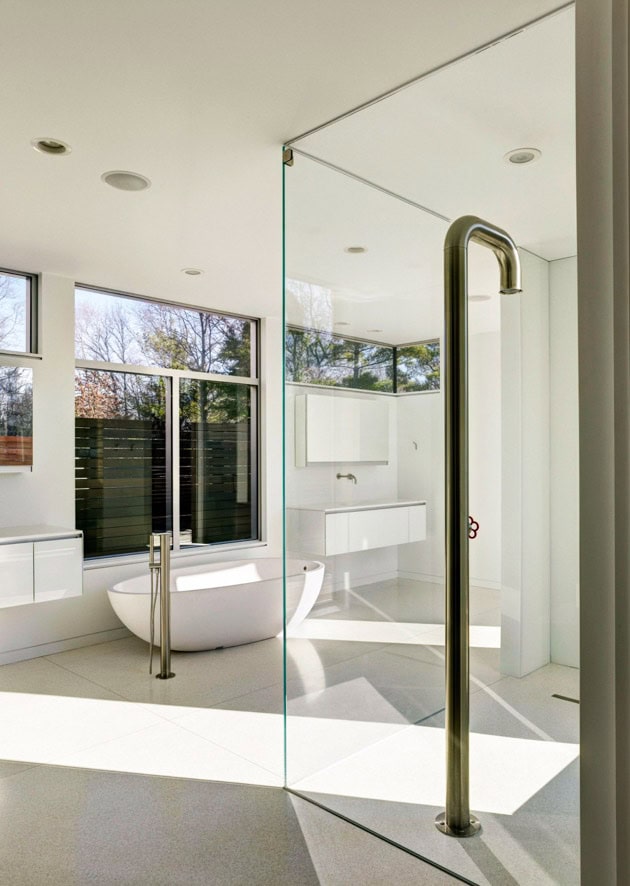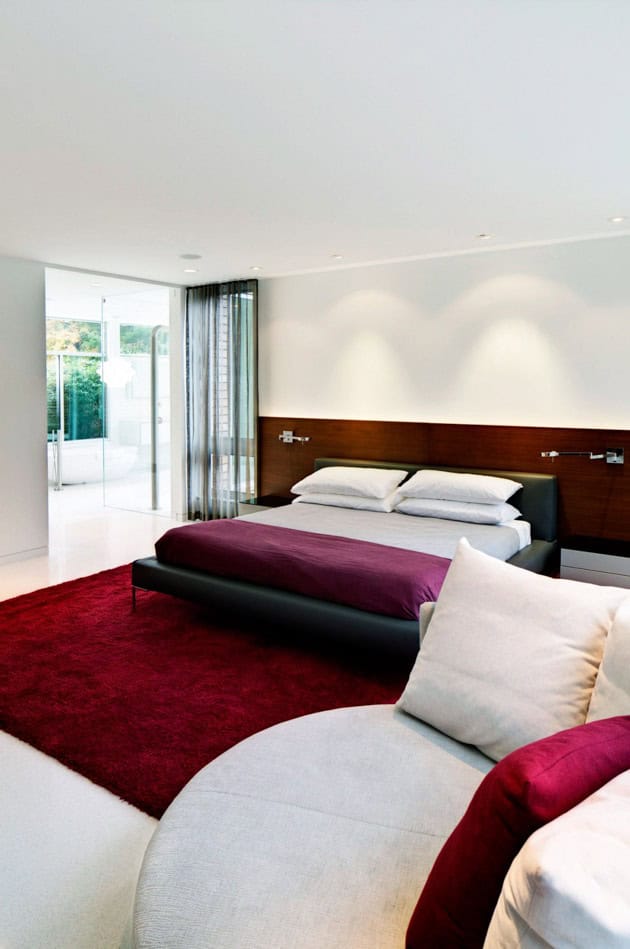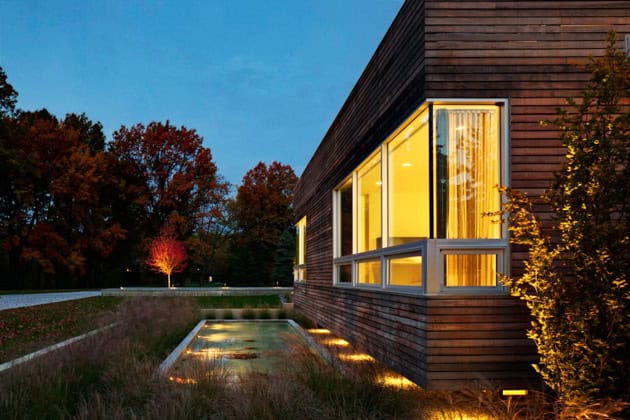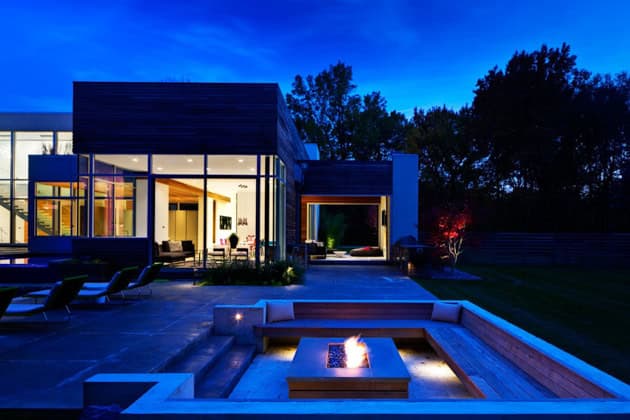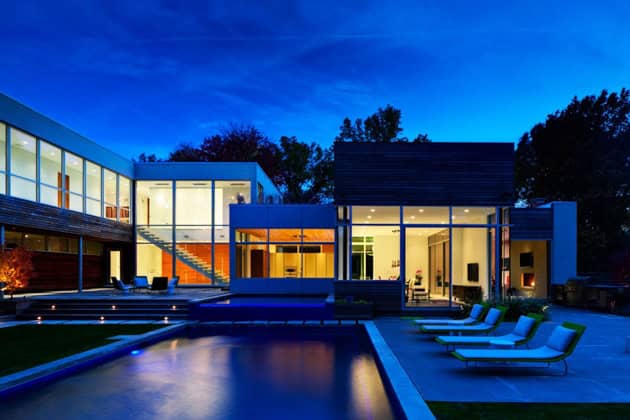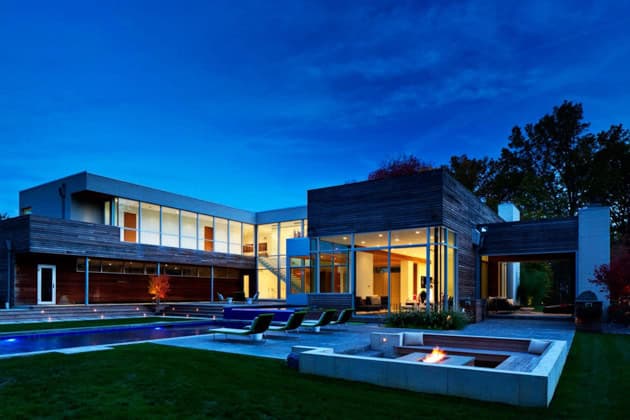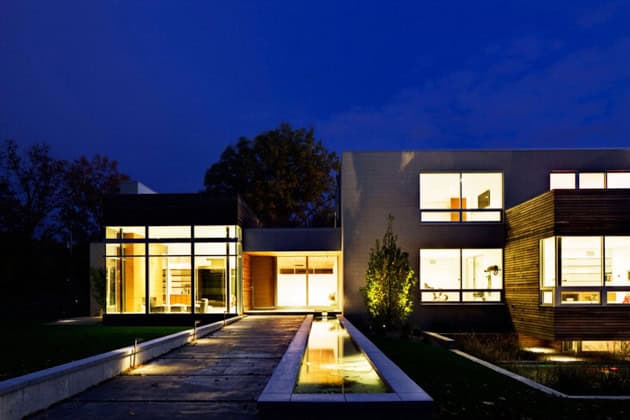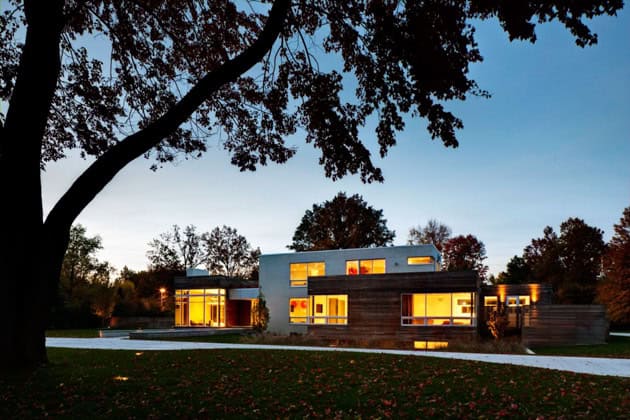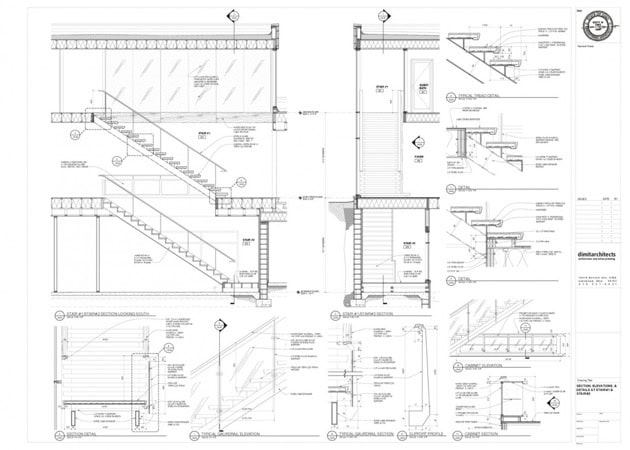 Shaker Heights House by Dimit Architects:
"This single-family residence was designed to facilitate the modern lifestyle of an active young family in the leafy Cleveland suburb of Shaker Heights, Ohio.
The house plan is arranged as two basic wings— one is more public in function with living, dining, and entertaining spaces— the other is more private, providing bedrooms, home office, exercise room, and support spaces.
The two wings meet at the heart of the house- an expansive open kitchen, with views to a protected rear courtyard with swimming and reflecting pools.
The various rectilinear masses of the house is clad in either a light cast stone veneer or with ipe wood slats arranged over a rain-screen membrane.
Generous walk-out roof decks, also surfaced with ipe wood slats, provide extensions for each of the second floor bedroom spaces, while the remaining flat roof surfaces are planted with green indigenous prairie grasses.
Construction by Pistone and Tesauro Builders of Chagrin Falls was completed in the summer of 2012."