Project: C.V. House
Interior Design: Ofist
Location: Istanbul, Turkey
Photographs by: Courtesy of Ofist
C.V. House by Ofist
C.V. House, which is designed by Ofist, an Istanbul based creative design studio has a fascinating interior design which will make you feel like you are in a secluded heaven in the middle of such a crowded, hasty, chaotic metropolis like Istanbul.
This stunning residence is actually located in one of Istanbul's most expensive neighborhoods – Bebek. The location itself put a lot of pressure on the designers because they wanted this sleek home to look and feel according to its location.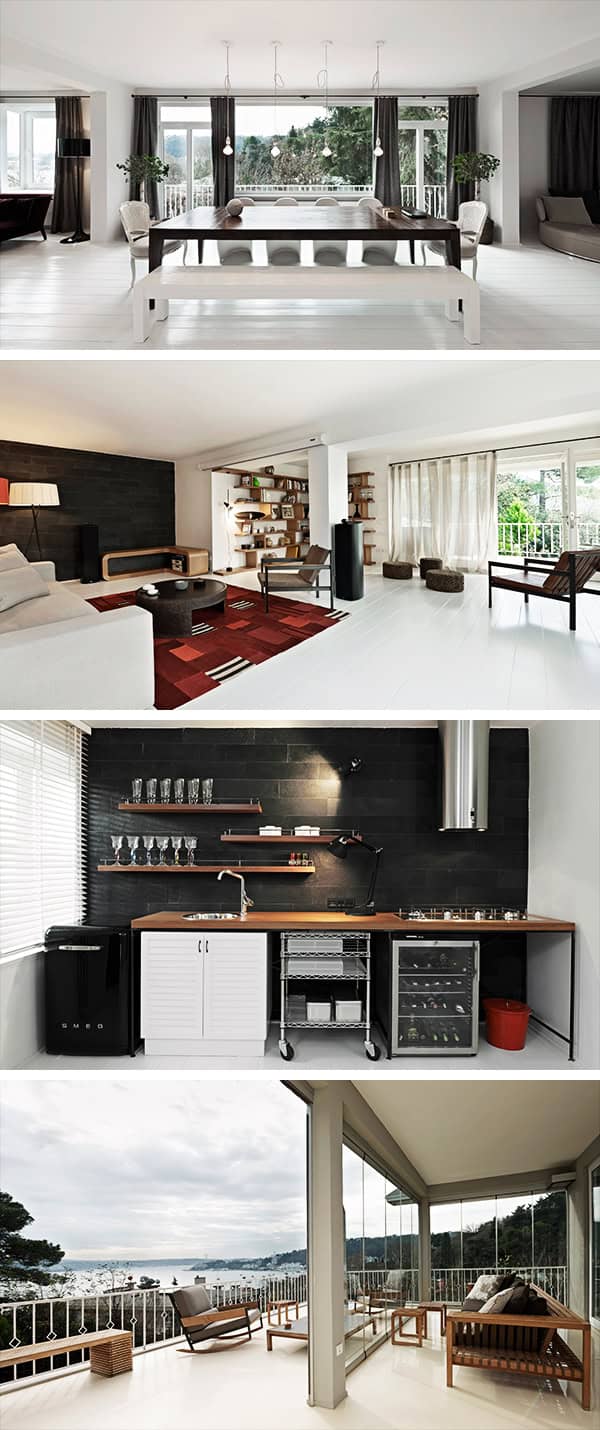 Located in Bebek, which is maybe the most tasteful, chick, expensive and all time favorite neighborhood of Istanbul, C.V. House is an urban, elegant, modern house with a private garden in Ayse Sultan Woods and a magnificent view over Bosphorus.

It is kind of ironic how the householder moved from an 'all black' house into such a light 'all white' house, but then again kind of understandable, since they would both need very neat, meticulous, hygienic hosts.

It is designed as an all white house full of light, with some iconic modern furniture. The first floor acts as a living area while the ground floor is a cozy nest for a guest. White painted wooden laths continue all around the house, reminding the old Istanbul Bosphorus houses, while creating a sleek, clean, continuous environment.

White staircases almost disappear in the total whiteness and simplicity. On the other hand the kitchenette and the shower/wc cabin on the ground floor pops out. The en-suite bathroom in here is designed as a built in corner, covered all around with the most traditional, common, regional marble Marmara, but in an unusual pattern and size of 15x15cm. One side of it designed as the shower area covered with clear glass, while the other side is more closed for the wc with a stained glass door imitating the marble patterns. The iroko deck wood on the facade helps to emphasize the cabin even more.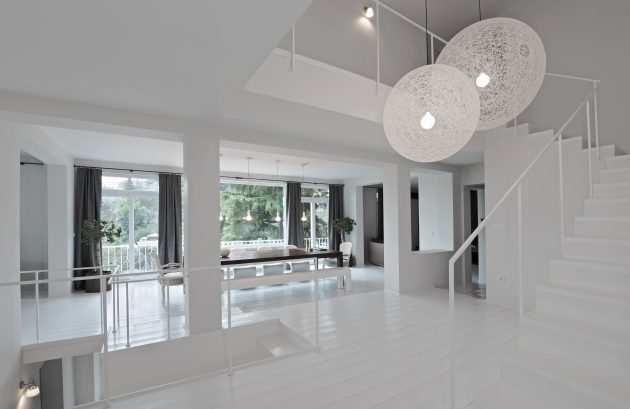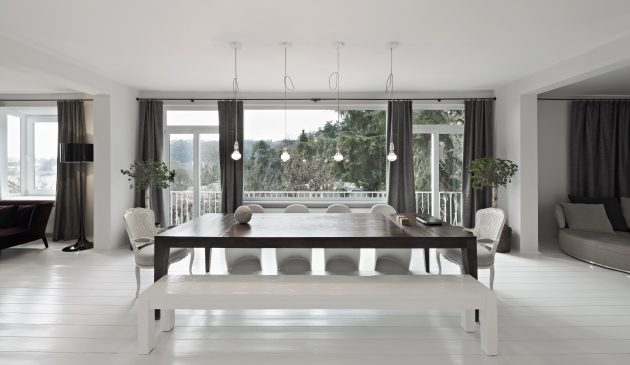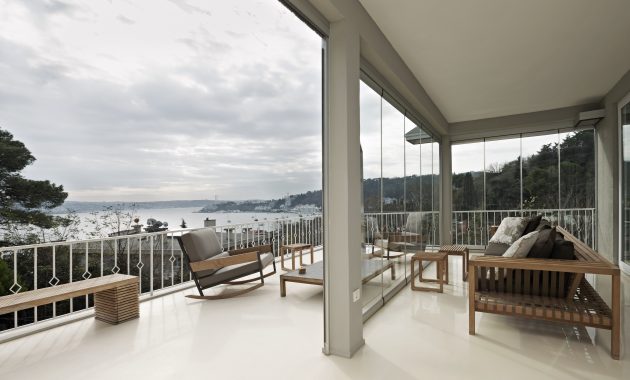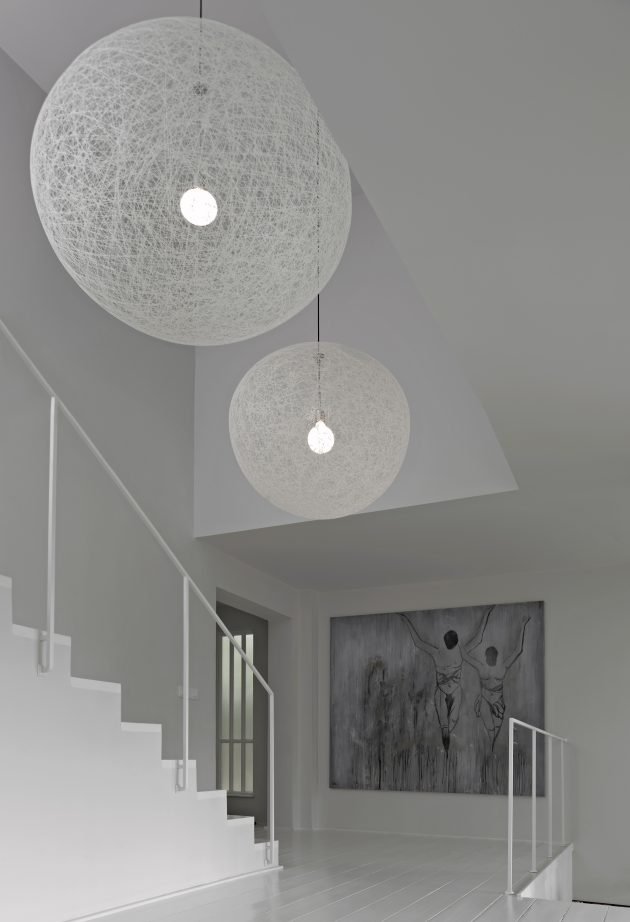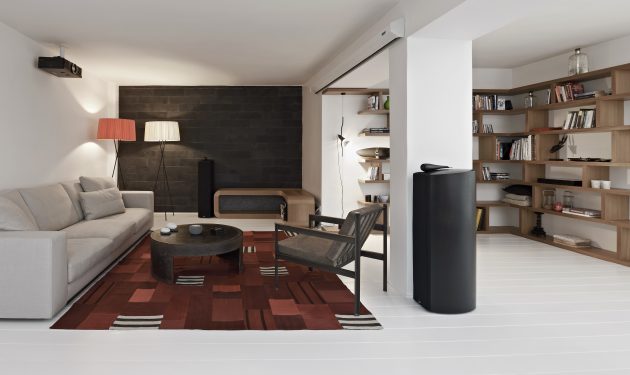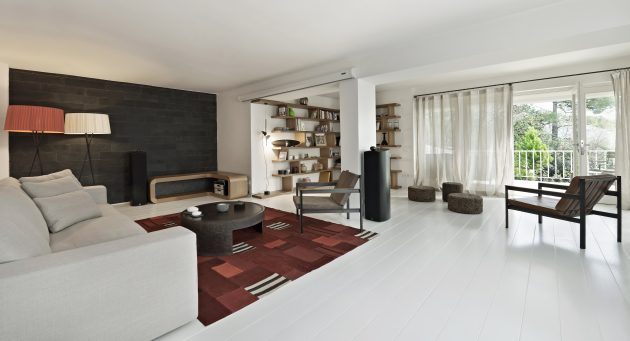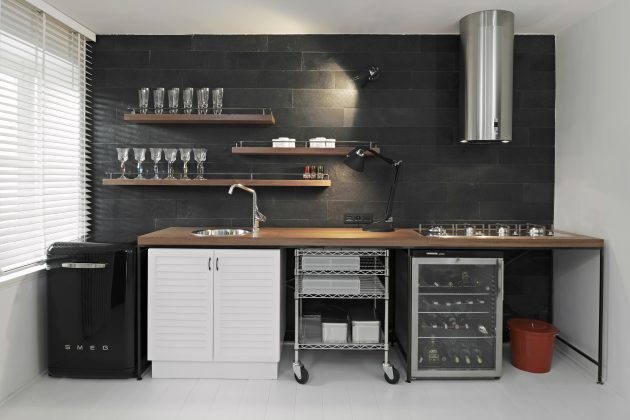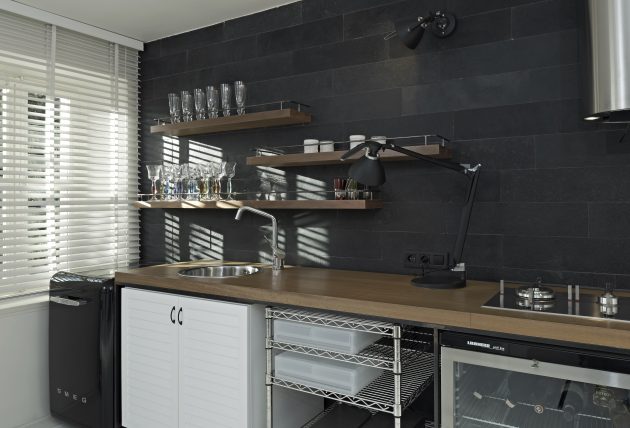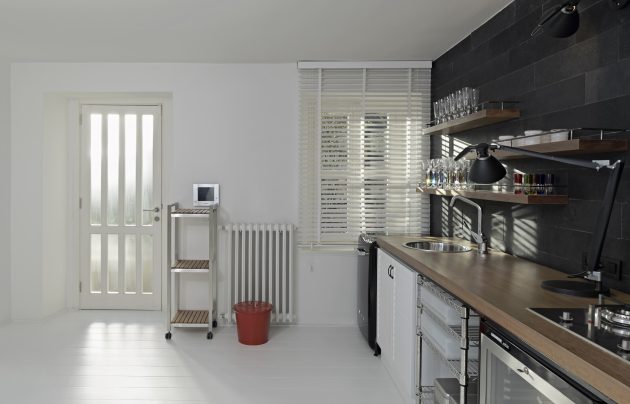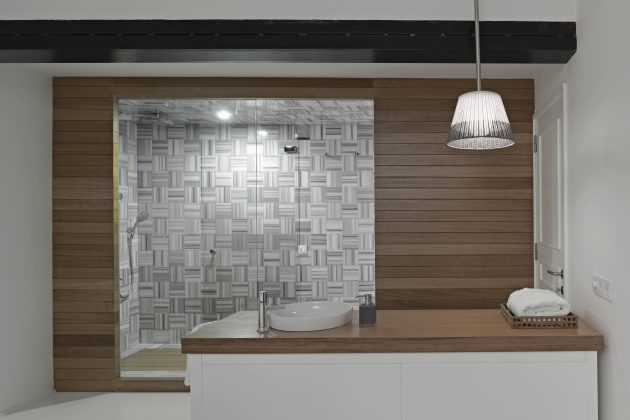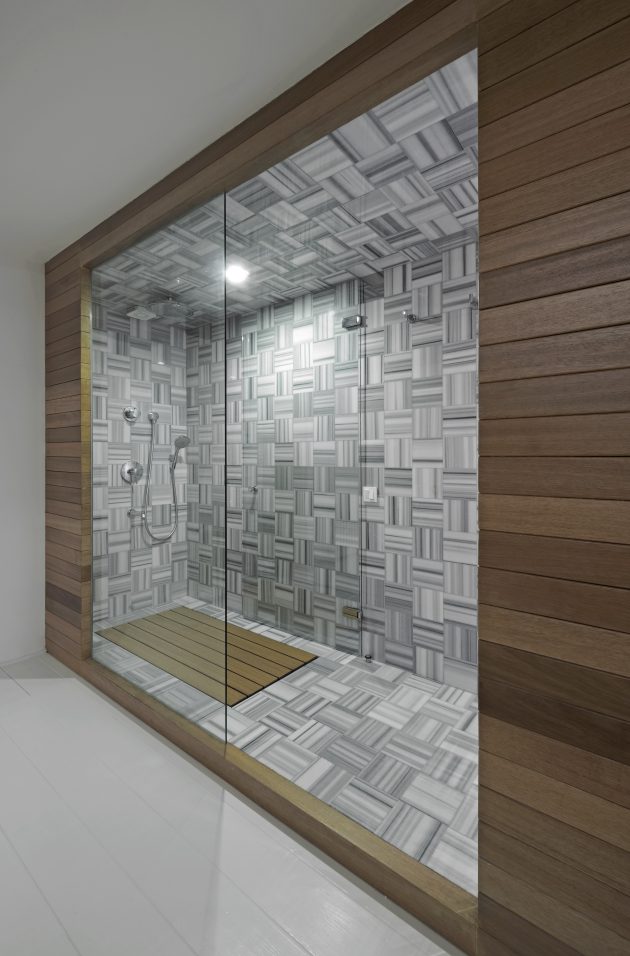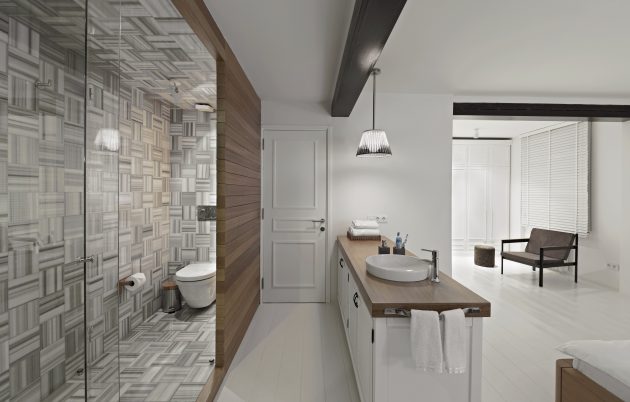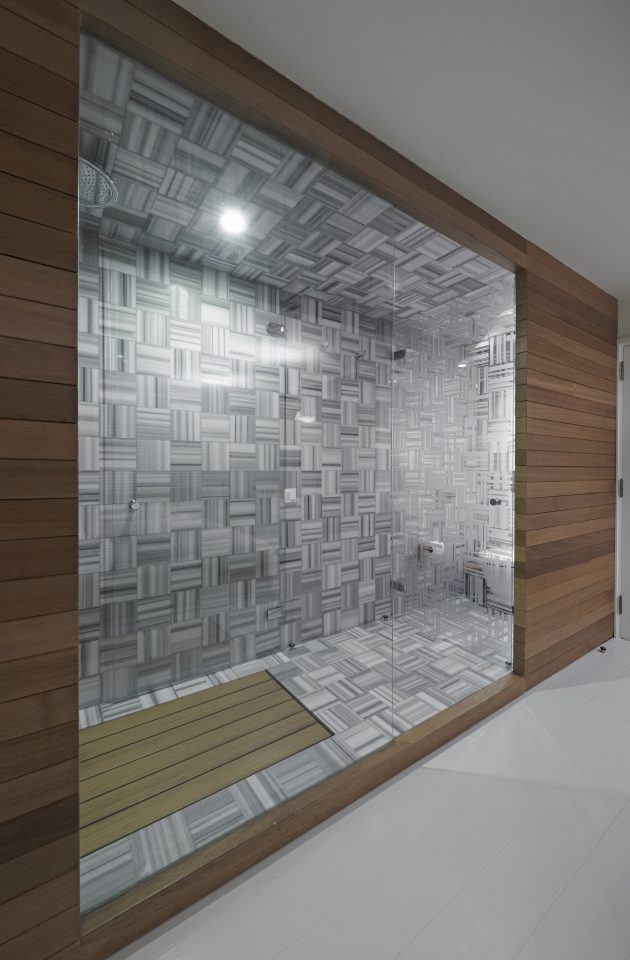 Floor Plans of the C.V. House