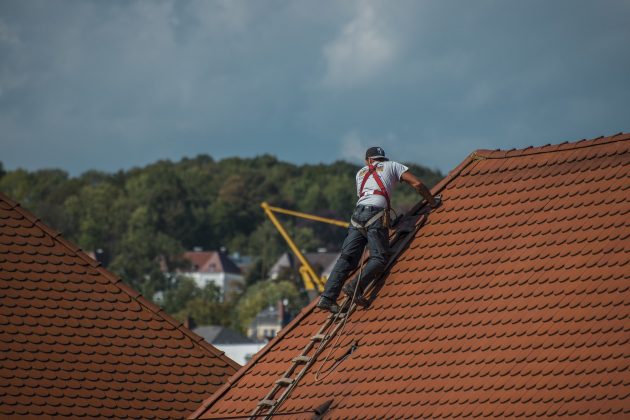 Whether you're thinking of replacing or repairing your roof, the process can be complex. Before you reach out to Portland roofing contractors, there are a few things you should know. This roofing guide in Portland has everything you should know about the process
What Types of Roofing are Available?
There are many types of roofing materials available. Unfortunately, choosing the wrong type could cost you money in repairs. Before you pick a material, consider your area's building codes, the slope of your roof, and your climate.
In Portland, the wet climate can be particularly harsh on your roof. Asphalt, metal, and slate tend to be the best options.
Here's a closer look at some of your material options:
Asphalt
Asphalt roofs tend to last about 50 years. However, most contractors offer warranties on asphalt shingles that last between 20 and 40 years. If you're on a budget, asphalt is an excellent choice. The material also comes in a variety of colors, making it easy to customize your roof.
Metal
Although metal roofing typically lasts for 50 years, contractors usually offer warranties that last for between 20 and 50 years. The material is resistant to rot, mildew, and fire. Therefore, it is extremely durable.
There are drawbacks to using metal on your roof. When it rains, the noise could be distracting. Additionally, hail can dent and damage your roof. The price is higher than some of your other materials, but it can be cheaper in the long-run.
Slate
If you're interested in a sophisticated look, slate could be the right choice for you. Slate is extremely durable and can withstand the wind and rain. However, not all homes can handle the weight of slate. You need to make sure the structure of your roof can bear the weight of the material. It's one of the most costly roofing materials, but does require little maintenance.
New Roof Vs Layering
Are you considering layering your roof? If you don't want to replace your roof, layering shingles is an option. However, it might not be a good option.
Typically, building codes allow you to have two layers of roofing. But that doesn't mean layering is a good idea. Layering your shingles can cut the lifespan of your roof drastically – by about 40%.
Layering your shingles puts extra weight on your roof. If it wasn't built to withstand that weight, you could be in for trouble. The weight could compromise the structure of your roof. As snow accumulates on your roof in the winter, the structure could buckle under the weight.
Although replacing your roof is more costly than layering, it could be the best option. You don't need to worry about your home's structure, and you can get many years out of your new addition.
What Can Portland Roofing Contractors Do to Help Your Roof Withstand the Climate?
In Portland, the seasons are extreme. While the summers are warm, the winters are cold and wet. This temperature change can impact your roof. So can the high precipitation.
If you want your roof to last, look for Portland roofing contractors who understand the importance of preparing your roof for the harsh climate. Features like a rubber membrane and a water shield can improve the performance of your roof.