Restaurants are continually redecorating to attract more and more customers. A million things can help you to stand out from your competitors, including wall decor and lighting. People try to adapt to new trends such as jungle look by incorporating plants to the overall setup.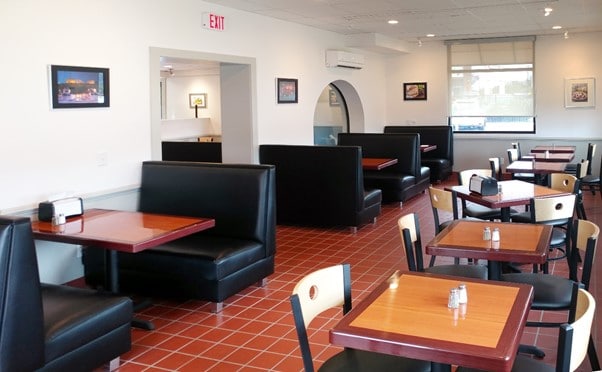 However, some things never lose their original charm, such as restaurant booth seating. An attractive and useful quality booth works miraculously with new decors. You can discover all the necessary information about booth designs in this article.
Looking at emerging trends
Over the years, people have witnessed rapid growth in the entertainment sector, majorly in the restaurant industry. 2020 will be carrying on the baton forward into the future. As you can expect to see some trends that are still highly admired as well as desired among people.
If you are thinking about revamping your restaurant, then you might want to consider some options that are given below.
Opting more eco-friendly options
People realize they need to use sustainable furniture. The latter half of the decade saw a sudden shift towards the zero-waste design. People even choose second-hand options to save money as well as the environment.
Mix and match patterns
From contrasting colors to patterns, mixing things can make the whole place a bit lively. But, it would help if you were careful as you can quickly go overboard while mixing and matching.
Compact designs
The trend of minimalism is slowly and gradually influencing the restaurant industry. You can get custom made furniture that fits perfectly with the rest of your decor. The available space for opening a new place is already limited, and you don't want to make even that space scarce.
Wooden element
Wood can give your whole place a touch of warmth as well as a luxurious look. You can either choose bleached wood or a deep-toned wood back. It goes with any color or patterned wall.
Why is booth design outstanding?
We can't deny the fact that initially, purchasing a booth can cost you a considerable amount of money. But, it can be beneficial in the long run for multiple reasons.
Its compact nature can help you create more moving space. You can put more wall decor without making the entire area suffocating.
It gives a sense of privacy to the customers so that they can talk in peace without being disturbed by other people.
Booths can be helpful for the staff members as well. They can better serve customers. If you place the booth in the right direction, then you can avoid the chances of food and drinks spilling on people.
It can be extremely comfortable for the people. It gives a very homely vibe to people and gives them a feeling of belongingness.
How to come up with intriguing booth design
There are different vendors, online and offline, that are ready to offer you different products at varying price ranges. Firstly, you need to fix a budget that you would like to spend on a booth.
While deciding your budget, you can take into consideration specific points, such as the number of booths you want. Along with the budget, you need to focus on some finer details as well. These details can be either a deal maker or deal-breaker.
Colour can determine everything
It's a well-known fact that colors can vastly impact your mood and emotions. Some colors can put you in a good mood, while others can ruin it. You can have light pastel colors or dark hues, depending on the amount of natural light that reaches your place.
Size can have a huge impact
If you have a small bar or restaurant, then you need to utilize the space to its maximum potential, yet keeping things simple. A single booth could size up to 46" length and 23" width. While a double booth could be approximately 46" length and 44" diameter.
Organic shapes
It's generally observed that people prefer naturally flowing curves over an angular sitting arrangement. It allows for a more natural and productive human interaction, which is becoming the dire need of the hour. It can help you to utilize the maximum space without making the place look stuffed.