Renovating your kitchen can be an extremely exciting experience if you know how to do it right. There are a number of reasons people may dread this step, including not being able to use your kitchen for a while, having to pay a lot of money, and feeling overwhelmed when you're not sure where to start or what to do.
In this article, we'll review 4 exceptional kitchenware items that you must equip your kitchen with when renovating it. These items will help you enjoy your kitchen better, plus you'll be able to get more tasks done in less time. Read on and start planning your kitchen makeover.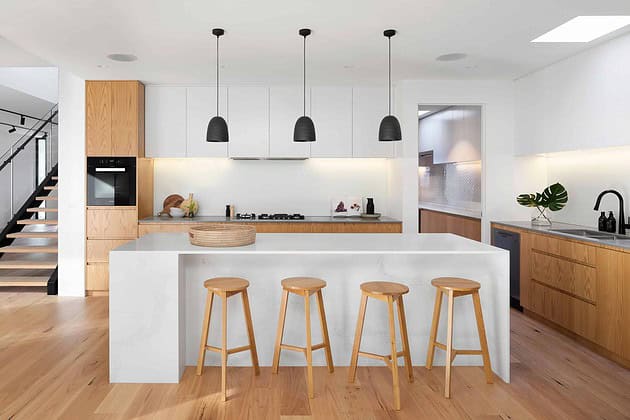 1. Keep Your Appliances Well Hidden
It's not that your kitchen appliances are not beautiful, but wouldn't it be so much more aesthetically pleasing if all your surfaces had the same theme? Instead of having a fridge, for example, that has a different color, texture, and surface height than the rest of your cabinets, you can blend it in. You may either build a special cabinet for your fridge or buy one that matches the style and texture of your kitchen.
The same goes for other appliances like stoves, ovens, dishwashers, etc. This creates a lot of additional space that you can enjoy in your kitchen, and avoid feeling stuck with all the clutter. This also gives you the chance to add more color and character to your new kitchen.
2. Update Your Utensils
We know you may love your old utensils, but it's time you get new, more stylish ones. Get the latest non-sticking, colorful pans that match your new kitchen. They're also more effective when cooking, much easier to clean, and besides, they look absolutely gorgeous!
You will also need to buy new forks, knives, spoons, and all the utensils you use for serving, eating, and cutting food. You will find many designs to choose from that match your style and your new kitchen. When it comes to knives, you need to consider aesthetics as well as functionality.
It's always refreshing to get sharp knives that don't make you suffer while cutting different types of food. To be able to choose the Best knives, you need to consider the material they're made of. You can check out which materials work best for you, and buy the sets you need.
3. Get Smart Lightings
Smart lighting doesn't necessarily mean the ones with hi-tech features. What we mean by smart is simply avoiding central lighting. Having a bunch of spotlights in different parts of your kitchen allows for much better lighting distribution, and you'll be able to see your kitchen and your stuff much better.
One of the best ideas designers suggest is having spotlights on the top of your cabinets. They will light up the inside of your cabinets so you can find what you're looking for more easily. Another suggestion is to have multiple spotlights or small lightning units in the corners of your kitchen. They give a better sense of space and make you feel more relaxed.
4. Repair the Good-Quality Items
Some furniture pieces or appliances are timeless and irreplaceable. Before you buy all new items, check if some of your stuff is repairable. You may only need to do some slight repairs to some of your items. This can save you money, time, and effort. You just need to make sure the appliances or furniture you chose to repair are worth it.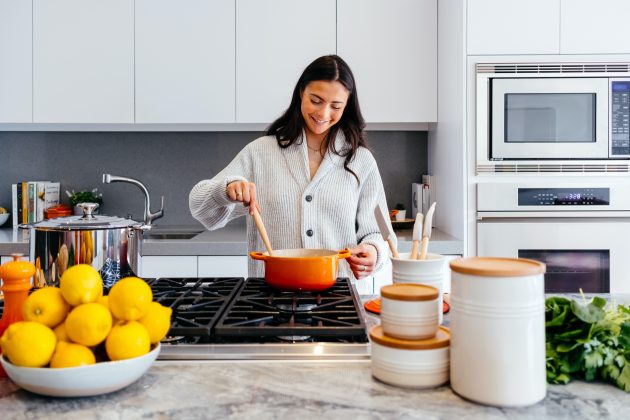 The process of renovating and updating your kitchen can be full of surprises. You may start off with an initial plan that completely changes throughout execution. This is perfectly fine, as long as you know what you're doing, and you give each step enough thought to make the best decision. Now you can start planning how you will renovate your kitchen, or start tweaking your original plan.