One of the most significant benefits of working from home is setting up a space that feels comfortable. There's no fighting about the thermostat or contending for the office's best chair after Gary leaves the company. But not everyone's got their space set up for work, which can lead to decreased productivity, back pains and other aches, and more stress.
Don't settle for a dreary home office that makes any feelings of boredom and isolation even more pronounced. Take a look at these 6 must-have office items and devices that will help make for a better workflow at home.
1. A Standing Desk – Uplift V2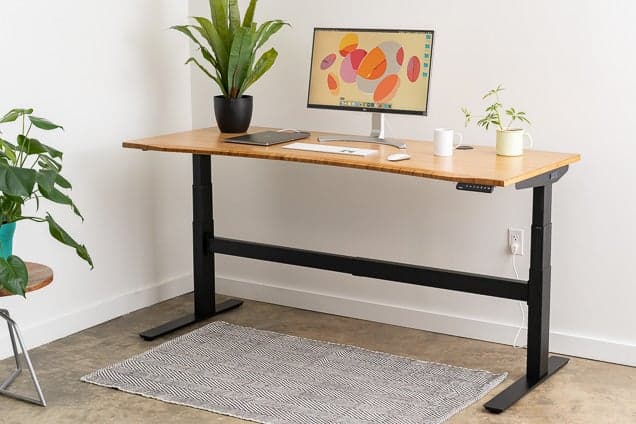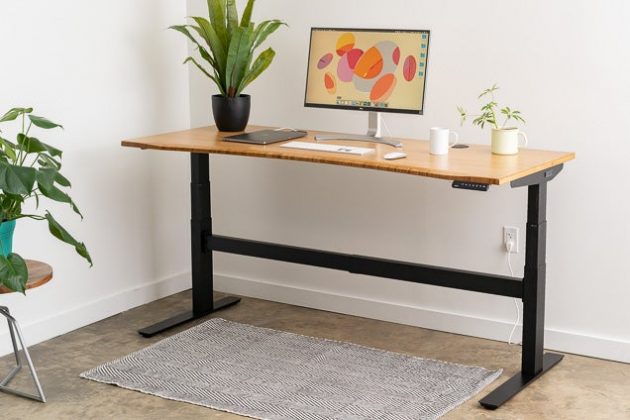 Yes, of course, this is first on the list because why wouldn't it be? Health is important, and while working at home people move around even less than they do at the office. Sitting all day has many health drawbacks. This was a problem at the office too, but it's much worse at home. Since there isn't even the option of a quick coffee run or chat in the break room between meetings to stretch those legs.
Standing desks help solve that problem, and they're an incredibly convenient way to switch between standing and sitting. A good standing desk will be fully adaptable to any height the user needs. The Uplift V2 is one of the best standing desks currently on the market. It's very stable, high-quality, has built-in cable-management and accessory mounts, and a motorized lifting mechanism.
2. An Ergonomic Chair – Herman Miller Aeron Chair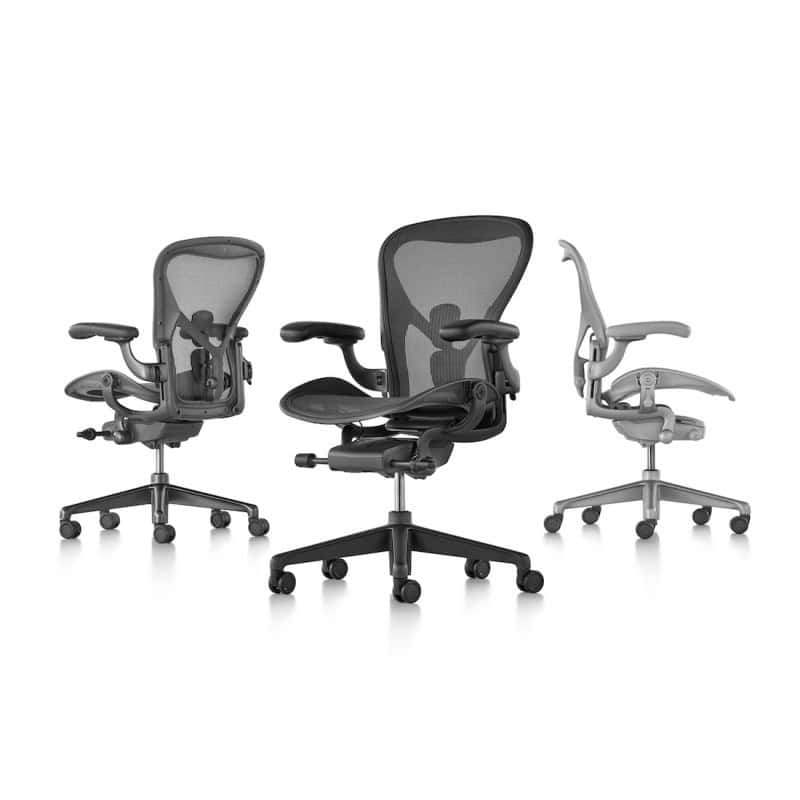 Sitting on the couch with the laptop teetering on an old cardboard box may feel fresh and fun, but it's also a killer on the back. People spend most of their day sitting in front of the computer, and it's important to get a chair that won't cause problems down the line.
An ergonomic chair provides the right type of back support to ensure that people's postures don't suffer. The Herman Miller Aeron Chair is pretty expensive, but it's also the best on the market. It's impeccably designed and has adjustable lumbar support and a fully adjustable seat and armrests. However, there are plenty of fantastic ergonomic chairs on the market that go for much cheaper too.
3. A Secure Internet Router Like Flter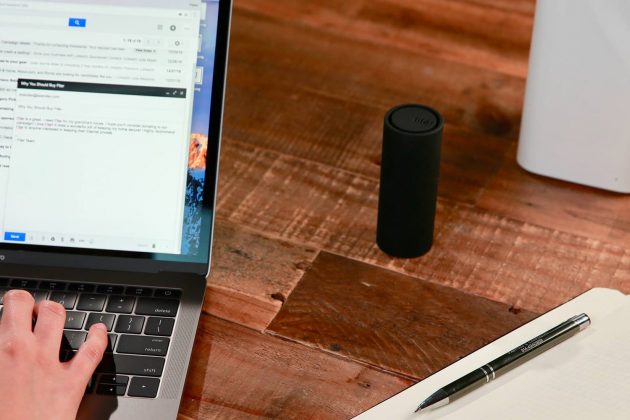 Working from home opens up many new ways for hackers to get in and they're more motivated than ever. Flter is a router that focuses on privacy by providing ad-block, anonymity through Tor routing, and VPN support. Make sure to access work files and software only through a VPN, which encrypts the connection. Check out this NordVPN review to learn more about this tool and its benefits.
4. Laptop Stand – ObVus Solutions Laptop Tower Stand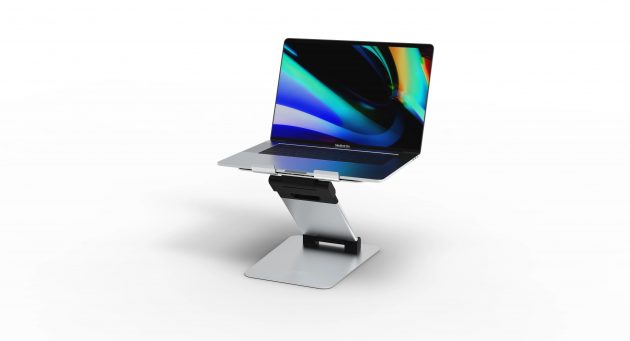 If having a good desk isn't exactly an option, then a laptop stand is the next best thing. Studies have shown that a laptop screen should be eye level to promote a good posture and avoid carpal tunnel. Sometimes it's also better to pair a laptop stand with a wireless keyboard and mouse to avoid unnatural arm positions.
The ObVus Solutions Laptop Tower Stand doesn't just look modern, it's also fully adjustable. Meaning it can easily switch to a "standing desk" position without a person having to own one.
5. Light Productivity Tool – Luxafor LED Status
Working from home can be challenging. There can be constant distractions, and it's hard to stay motivated in-between runs to the kitchen for another snack. The Luxador LED Status Light Productivity Tool helps minimize at least some of those distractions.
The light comes in three variations:
– The Luxafor Flag shows red when someone's busy and green when they're available. This can be a good way to let family members or roommates know when they're not allowed in the home office.
– The Luxafor Mini works for various alerts, like emails, calendar notifications, etc., so that people don't constantly have to check their phones.
– The Luxafor Bluetooth is a combination of both.
6. Smart Printer – nemonic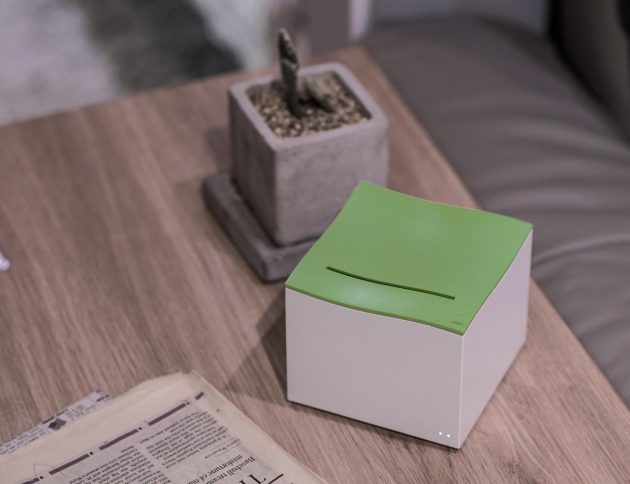 Note-taking on a phone or desktop app works perfectly fine, and it's certainly greener. But it's not always as effective as having a real sticky note stuck to a screen or wall nearby. The wireless nemonic Smart Printer solves that issue by quickly printing any notes without ink or toner. The notes even come with an adhesive backing already attached so they can just be stuck anywhere in the house for quick reminders.
Conclusion
Working from home can be confusing and terrible for productivity if people aren't careful. Most office settings already come with key tools and furniture that's geared towards working all day. The nifty items listed here aren't just cool-looking. They will also improve productivity and decrease stress (both mental and physical).