Whether you're a DIY enthusiast or just looking to save money where possible by making some home improvements on your own, you're going to need the right tools for the job. Often the difference between a successful project and a nightmare one, cutting corners where tools are concerned is the fastest way to make a mistake or do more damage than good. While you don't want to be accused of having 'all the gear and no idea' by your less understanding friends and family, there's no secret that the right selection and calibre of tools will make your tasks that much easier.
Before even looking at which tools, though, you should know where to buy from. While some hardware stores stock what will make them the most profit, what's easiest to shift and are more than happy to sell you products they haven't ever used or may never even come in handy for you, and expert brand like SGS Engineering is definitely the way to go. With a curated range of products that're always amongst the best in their field, it's somewhere you can shop for everything DIY-related you may need with complete confidence and peace of mind.
Stepladder
A practical purchase, a good sturdy stepladder will allow you a greater range of reach without putting your safety in question. Using old, unstable or unsuitably sized steps may put you in danger while working in the home, as there's always the danger of falling if you're having to overstretch or overcompensate due to your tools not being up to the task in hand. Find one that folds for easier storage, and if possible, has the capacity to be used both indoors and out, as the more adaptable your tool is, the more use you'll get out of it.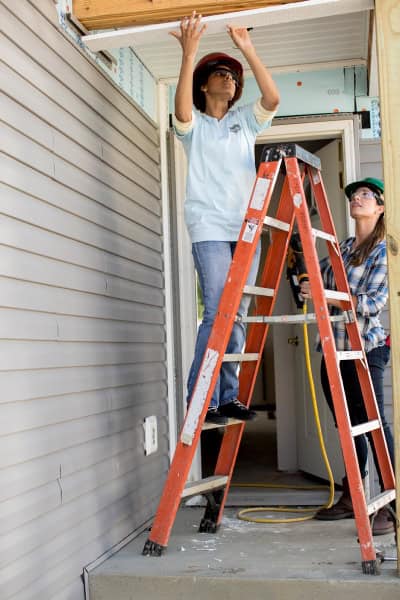 Toolbox
Having disorganised tools is going to make any job you're doing longer and far less enjoyable. Good DIY is all about clarity and clear vision, so if you're constantly being disrupted because you can't find exactly what you need quickly enough, both your mood and quality of the work you're doing is going to be directly affected. Additionally, your tools will now be portable and easy to carry, so not only is going from room to room going to be easier, but from house to house, too.
Cordless Drill
A mainstay of any toolbox, whether that's at home or in trade, a good quality cordless drill is an essential. Not only practical but also highly effective, it'll speed up even the simplest job, and make more difficult projects just that bit easier to manage, too. Find a model with different speed settings, a long-lasting rechargeable battery and a range of useful drill bits and accessories as part of the same package, and your tool collection might just have found its most important component. Cordless models can now offer comparative power to their corded alternatives – and more than enough to service almost any home DIY project – with vastly improved convenience and ease of use.