Some older generation members may say that if you have a messy room, people might conclude that something is wrong with your personality. Is it true? It could be that there is not enough storage space in your bedroom. A bedroom is just one area in the entire house, but organising it cannot be easy.
How to organise and store items in your bedroom
Aside from being your sanctuary, your bedroom is where you keep many of the possessions you value. Therefore, you want your bedroom to be neat and organised, and accessible. There should be a balance between function and form; thus, creating an organised and efficient space is crucial.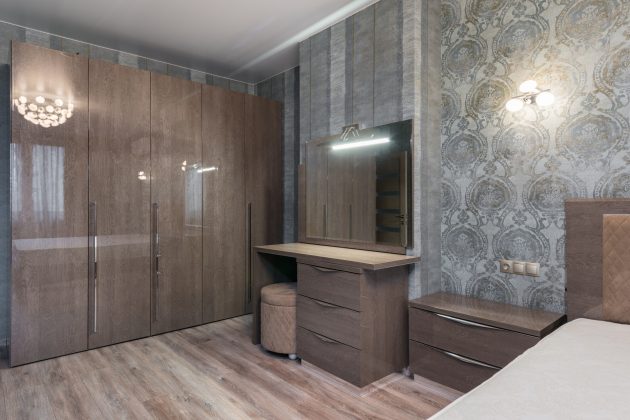 Choose a custom storage.
When you have a custom storage or fitted wardrobe, you can dictate how it would look like, the number of shelves, drawers, hanging space, open shelves, size, and type of door, paint colour, and finish. You will have plenty of storage space because a fitted wardrobe can occupy available space from the floor to the ceiling and conform to the area's contour. The designer can even utilise narrow corners and odd-shaped spaces.
Use the space above your closets.
If you cannot have a fitted wardrobe and have closets that fit your storage needs, utilise the space above them. You can purchase several storage bins that will fit into the area. Use the containers to store bulky bed linens, jackets and sweaters, and other items that you use occasionally or off-season items.
Store some items in dresser drawers
Instead of using the dresser drawers for knickknacks, consider storing small items in them. Moreover, instead of stacking the items, file them. Filing means you keep the things side-by-side instead of one on top of the other. When you file, you can see everything at once, so you wear each item evenly.
Minimise the items on flat surfaces
When organising your bedroom, one rule you should follow is to keep unnecessary items off surfaces. Instead, keep the objects intended for the surface. For example, keep the things you use daily on the dresser, and keep the other items inside a drawer or a portable storage box.
Manage clothes that are out of season
It is essential to store your out of season clothes properly. You can use large storage bins for them or find the appropriate spaces in your wardrobe, typically those at the back of the closet and the top shelves. You can store them in vacuum-sealed bags so you can stack them neatly. They will require less space because vacuum-sealing minimises their bulk.
Look for furniture items that have storage features
There are several bedroom furniture today that double as storage spaces, such as storage benches and ottomans. You can place them at the foot of your bed, where they can be a piece of accessible and functional furniture. It would be a bonus if you could find a cedar chest.
You can find and utilise available storage space in your bedroom to keep it organised and free from clutter when you know how. Exercise your creativity and find tips from professional organisers (and this article) so you will have plenty of ideas on how to manage your bedroom correctly.