Owning a home provides a secure place for yourself and your family. You build equity while also having the ability to customize your own space. Homeownership has many benefits, but it does come with some drawbacks too — namely maintenance and repair. Making sure that your home stays in tiptop condition is an important responsibility because its lifespan and value in the market will depend on your efforts. You won't be able to enjoy your home if it's damaged or become the breeding ground of pests.
If you are lucky enough, you may be able to schedule home repairs on demand and get any items damaged during the winter fixed quickly.
While home repairs are a necessary part of ownership, you can prevent many of these seasonal mishaps with proper seasonal care and inspections. Here are some tasks that you must-do during the summer months to keep your home in great shape.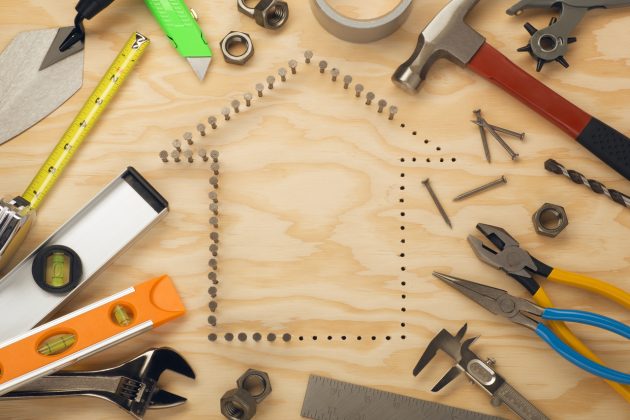 Clean your home exterior
This is a simple idea but can end up being a lot of work. Summer is typically the time of year when the weather warms up and dries out, offering a great time to scrub off all that mud and debris that accumulated during the colder months. Try power washing your home including your siding, windows, patio, and roofs. You can do this on your own or hire contractors for pressure washing in Austin or from your local area.
Make sure to wash your windows and clean your gutters, as well. Not only will your home look and smell nicer, but a clean surface also allows you the best opportunity to inspect and maintain your home exterior.
Your home's exterior is one of the first things people will see on your property and how it looks can create an impression. You'll have a hard time convincing other people that your home is well-maintained if your exteriors are full of grime and dirt.
Inspect your clean surfaces
Now that your surfaces are free of debris, check for damage. Look for loose or flapping roof tiles or loose siding. Chipped paint can let in moisture the next time it rains. If you notice any chipped paints, consider buying some cans of paint and repaint the affected area right away. Painting your home is inexpensive yet can do wonders to your home's appearance.
Inspect your patio for cracked or faded wood finishes that might need resealing. Replace window screens that have holes. Make sure you also check inside, reviewing your walls, ceiling, and crawlspace for any water damage.
Once you noticed any damage from your home's surfaces, repair them right away. Depending on the gravity of the problem, you can choose to repair these problems on your own or hire professionals who can do the job for you. Either way, you should take action as soon as possible to prevent these problems from getting worse.
Re-Do your exterior
Dry, warm weather provides the perfect setting for repainting and resealing the exterior of your house. Use caulking, silicon, or spray foam to seal tiny areas that might allow water. Making sure that your home is free from any leaks is important because moisture can weaken your home's structure, which can become the reason why you and your family experience accidents at home.
Give your patio and railings a new coat of polyurethane or tinted stain. Repaint the window to freshen up your exterior. You can even paint your front door with another color or replace it with a brand new one.
To add a pop of color to the space, you can also add some plants in your exteriors. You can place these plants in pots or choose to hang them around the corners of your roof.
Summer offers the perfect time to conduct home maintenance that will keep your house looking good for years to come. Contrary to popular belief, you don't need to break the bank just to re-do your exterior. Making small changes will surely go a long way to spice up your exteriors.
Specialty repairs
Some lucky homeowners may also have specialty items in their home exterior. The beginning of summer is the time to repair and maintain your pool, and the end of summer requires special maintenance to keep your pool clean and functioning during harsh winter weather. The same idea works for hot tubs — maintenance is key. Change your filters and check your pH. Make sure any heaters or jets are in working order and unclogged, and, of course, that your water is not leaking from any areas of your pool or tub.
You'll also want to check your garage or shed. Clean and inspect this area the same way you did with the house, checking for loose tiles or boards, washing and resealing as needed. An important area to check for garages also includes those larger garage doors. Make sure your door is lubricated and the tracks are free of debris so that it moves smoothly. Check smaller door hinges and make sure they move smoothly within the frame without large gaps or drafts.
Miscellaneous summer repairs
Don't forget additional small repairs. Some of these items are easy to overlook, but the change in seasons is a great time to double-check batteries in your alarms and detectors. Bring out gas grills and firepits and check your hose connections for safety. Depending on your air conditioning system, you may need to replace your filter at the beginning of summer or in the fall. Now is also the time to check your garden and landscape. Make sure your paving stones are still easy to walk on and level. Check solar garden lighting, most require a replacement battery. Inspect your hose for kinks and tears, as this damage likely won't make it through winter.
Homeownership comes with many rewards, but also home repairs on demand. Many of the home maintenance needed in summer doesn't require a professional, but if you're short on time there are many options out there to help you get the job done. Hire a lot of help of a little. Start cleaning and checking all of your home's exterior that is hard to access during the cold and wet. If you identify a problem consider a professional handyman service, or even a contractor for larger jobs.
Home repairs and maintenance are too important to procrastinate. Take advantage of the mild seasonal weather to clean, inspect, and provide preventative care to keep your home in great shape.