There is no other affordable and amazing way to bring nature close to your doorstep, like growing some indoor plants. Managing plants is not that easy, and the idea of them dying can stop you from making that move to have some at home. Compared to other artificial interior décor, plants are cheaper.
If you want to have a contemporary home with some décor plants, then keep reading. In this article, we highlight some ways you can revitalize your interior décor with some greens. Here are the six tips for adding indoor plants to your modern home.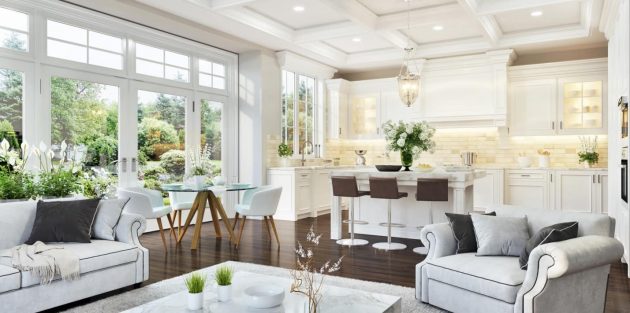 1. Find some space
Having indoor plants in your interior design involves analyzing your home for enough space. Most plants will need enough room to grow and get that atmosphere to flourish. If your room is a bit parked to the brim, it may not be ideal for some large plants.
You want to look for some space in your room that needs to brighten up –somewhere you can add some potted plants and improve your statement. You can walk around the house and look for the right spots to have some plants.
When you include indoor plants in your interior design, you should not clutter the space. Give some room for the pants to breathe. Your design should have an open plan that gives your plants an ideal environment to flourish.
2. What's your style?
We all have a unique taste and preference when selecting interior décor. When it comes to plants, especially flowers, you want to choose based on color, leaf patterns, leaf size, aging. The plants you choose should fit well into your interior design and help you make your statement. There are endless indoor plants you can choose; all you have to do is take your time.
3. Make a statement with large plants
Large plants make it easy for you if you prefer a minimalistic interior design. They bring out the design without wasting much of the interior space. You can have one large plant in one part of the room to complement your interior décor.
Large plants can act as an interior centerpiece that completes the look in your furniture. You can use them to make your room look larger, especially if you go for those with large leaves. When choosing large plants, you want to ensure you get one that can grow comfortably in a pot.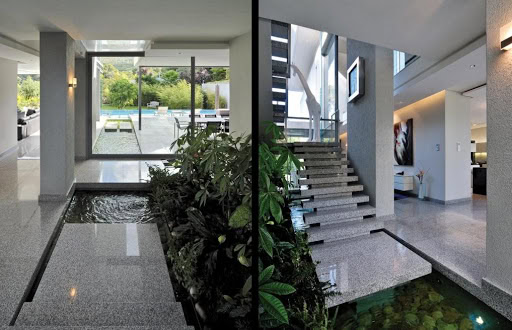 4. Add some beauty with small plants
Another simple way of improving your interior décor is by having some small potted plants around. Small plants improve your interior décor and occupy even the smallest floor space in your room.
Some examples of small indoor plants include English Ivy, Philodendron, Chinese Money Plant, Echeveria, and Aloe.
5. Use plants as a focal piece
A modern home should have an interior design that includes plants as the focal point. Of course, large trees require enough breathing space, and not all plants can survive the interior. There are different varieties of trees you can grow indoors and create a unique focal point.
When choosing indoor trees, you want to go for species that are easier to grow and not that sensitive to atmospheric changes. Any vacant space in your living room is a perfect space for some indoor plants as long as your home is well-ventilated.
6. Lighten you interior with Zen garden
If you can't get enough of your backyard garden, you still can bring it indoors. With some simple gardening skills, you can set up a special Zen garden and improve your interior décor.
Find out if you have enough floor space before you can opt for an indoor garden. Also, choose plants that can survive indoors. Some garden plants will wilt when you move them indoors. Consider the needs of every plant when choosing the ideal place to position your Zen garden.
Final Thoughts
The best way to bring the tropical sense indoors and decorate your sunroom without spending millions is by incorporating plants in your modern home.
There are many ways to bring nature close to your living room, and these six tips make it look simple. When designing your interior, you should take caution when choosing your indoor plants.