Some people are under the impression that modern homes follow popular trends. In fact, most modern homes focus more on functionality, order and simplicity. If you are amid a development project for a new home, you should consider incorporating modern home design into your plans. In the end, you will be glad you did, because the end results will include minimal texture strong lines and the little to no ornamentation. Below, you will discover a list of modern home designs that offer both simplicity and functionality.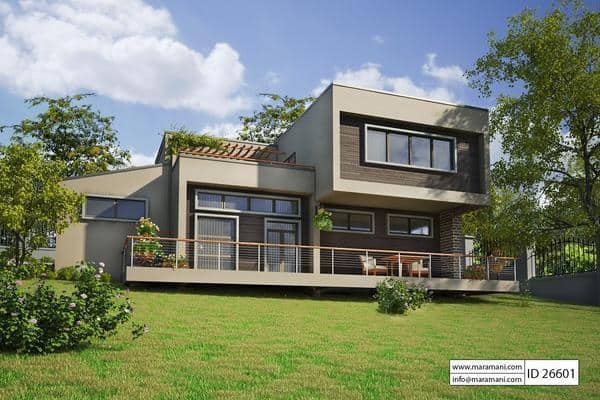 Flat-Panel Kitchen Cabinets
Unlike traditional kitchen cabinets, modern cabinets have taken on a very unique appearance. The cabinets have more of a square appearance and come with flat-paneled doors and lack any curvature design, special molding or patterns. The cabinetry will reach the full length of your ceiling and floors, so there is little space wasted.
When choosing flat-panel cabinets, you should consider a countertop of a single color and square edges. For instance, if your cabinets are beige, a dark gray countertop will match perfectly. Add a few square-shaped stools and a medium-tone wood floor and your kitchen will be complete.
Open Bathroom
Open bathrooms are becoming more and more popular every day. The design is open, so the bathtub, shower fixtures are visible from the door entrance. A freestanding bathtub will work perfectly for the open bathroom. Just be sure to include a modern bathroom vanity, toilet and fixtures to complete the design.
Headboard Wall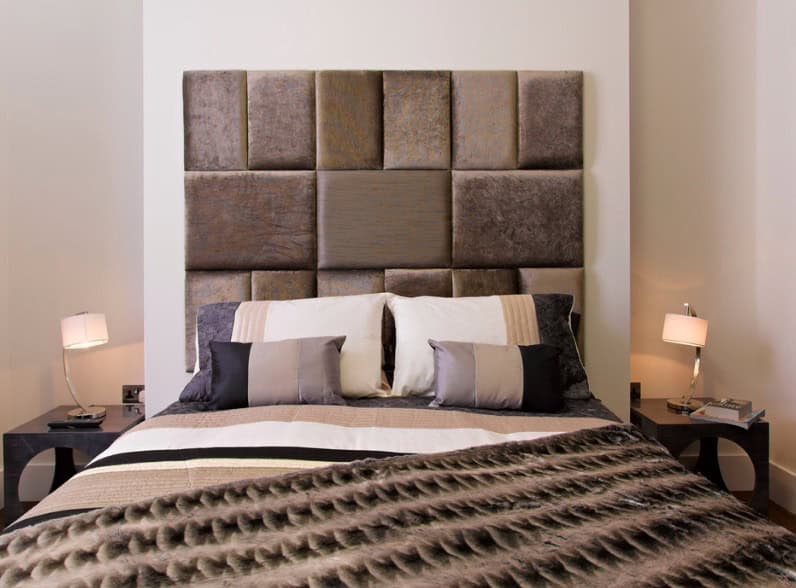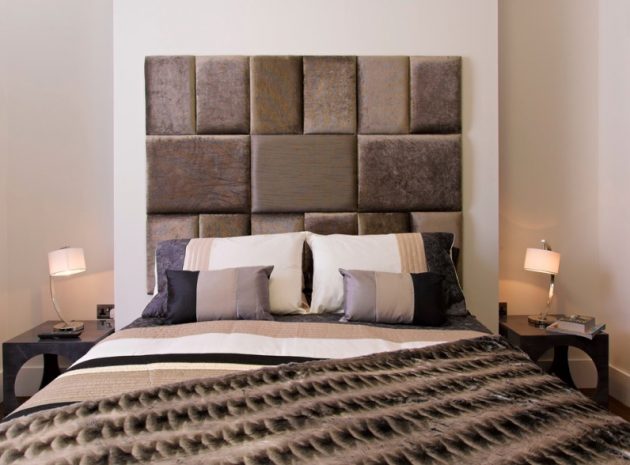 Unlike the traditional headboard and footboard, the headboard wall requires little space, while providing modernity to any bedroom. The headboard can either take up half or the entire length of the wall. However, if you are looking for eye appeal, the entire headboard wall will definitely do the trick.
When going with design, you may want to consider adding a console at the footboard. This is definitely a modern design that offers immense functionality and simplicity. Include a pair of wall lamps to create a low light environment, which is perfectly romantic and relaxing. These modern house designs are easily available online and found in a variety of options perfect for bachelors, singles and families.
Stainless Steel Appliances
Appliances with a stainless steel finish have captured the eye of consumers. In fact, millions of consumers around the world have already begun investing in stainless steel appliances. These appliances include anything from a refrigerator to a microwave to a stove. However, you modern-styled kitchen would not be complete with one of each of these appliances.
Lofty Open Floor Plan
Open floor plans are not only designed for homes. In fact, they will work perfectly for lofts and condos, as well. The open floor plan offers clutter-free space, functionality and simplicity. However, you must be careful when decorating your loft, because there is no area that is not visible to the naked eye. Everything in your home will be on display for all of your visitors to see.
The great benefit of an open floor plan is every single item in the home has a purpose. For instance, if you decide to add life green plants to the design, it will be highly like that the plants are edible. You can choose from any herbaceous plant, including sage, mint, basil, parsley and oregano. All of these will complement your kitchen, while providing you with a refreshing flavor for your meals.
Bold Colors For Kids
Every child designs a bedroom that is inviting, fun and comfortable. A modern home plan could include a small bedroom with lots of bold colors, a handmade bookshelf and wall art. The idea is to avoid adding a lot of unnecessary décor and ornaments. A modern home should be designed to offer cleanliness, openness and spaciousness. Adding unnecessary items will only clutter up your home and take away from its modernity.
Oversized Squares
Oversized square patterns can be utilized just about anywhere in a modern-styled home. However, this pattern works better for small rooms, such as a nursery or child's bedroom. The squares can be painted a variety of colors, such as brown, lime and aqua to add a graphic focal point with the front-facing wall. These colored squares will compliment your entire home, while making the room fun, inviting and clean.
To add even more appeal to the design, you can throw in a tiny bit of wall art. For a child's room, you could include animals and butterflies.