When thinking about having a new wardrobe fitted, there are lots of elements to take into consideration. Possibly the most important consideration is the functionality and practicality of your wardrobes. It's important that you can easily see and get to all of your clothes, that they are safely and neatly stored, the fitting and build is of a good quality, and that the look of the wardrobe is aesthetically pleasing. Having an organised wardrobe can really help to make getting dressed a pleasure as you will be able to instantly put your hands on what you need. Here we take a look at some of the storage solutions that can mean your wardrobe suits it's purpose, but is flexible enough to accommodate changing needs.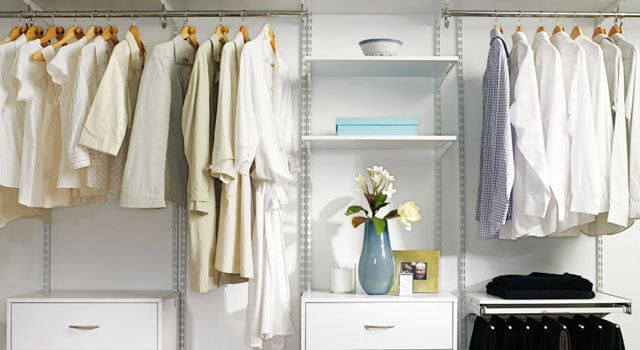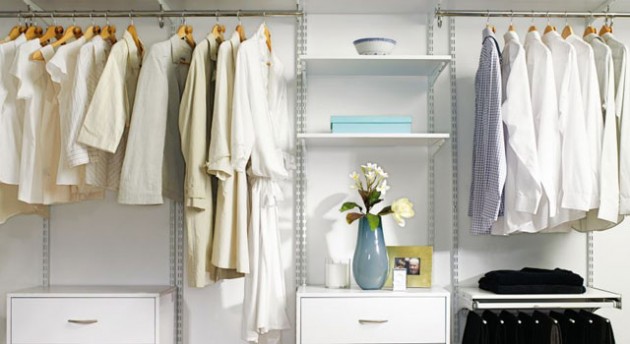 Storage Solutions
Fitted wardrobes are becoming an increasingly popular solution to the age-old issue of a lack of storage – attributed, in part, to the innovative advances in the way in which they are built and fitted. Rather than taking up additional space in the room with bulky fixtures and awkward structures, fitted wardrobes actually make the best use of the space and mould even to the most awkward of areas. They are usually tailor made, so they can be made small or large to fit any room. Rather than taking space away from a room, these wardrobes actually maximise the storage you have because they are cleverly fitted inside with space-saving technology, which eliminates the need for extra units and wardrobes in your home.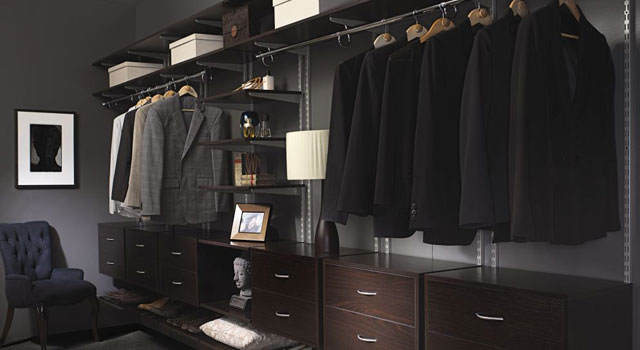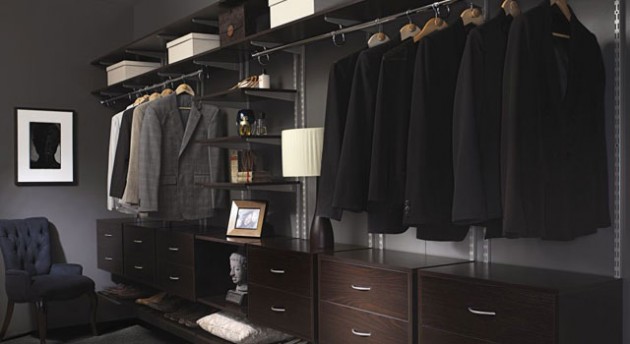 This new breed of wardrobes actively makes life easier – instead of frantically sifting through piles of clothes or crowded hangers, they enable a stress-free morning routine with compartments for every type of clothing individually chosen by you and perfectly placed to make everything easy to see and simple to find.
Ventilated Shelving
Aside from the structure of the wardrobe being an obviously crucial element of these new simplistic storage solutions, what is inside the wardrobe is equally if not even more important. The shelving and units, their nature, material and how they are placed can make or break a wardrobe.
Ventilated shelving offers a versatile and practical solution to your storage issues and compliments these state of the art wardrobes incredibly well. Hard wearing, stylish and chic, it is also completely flexible and fully adjustable which means that no matter how small or large your space is, and however your wardrobes are fitted, you can find shelving solutions that can be seamlessly incorporated into your design. Ventilated shelving styles aren't confined to simple shelving. They can come in the form of baskets, racks, space for shoes and more. There are also varying styles and some with tighter widths of mesh. White and satin chrome finishes are available, so not only do these clever fixtures fit in perfectly with the function of your wardrobe but they also compliment the design flawlessly and work with any colour or type of décor.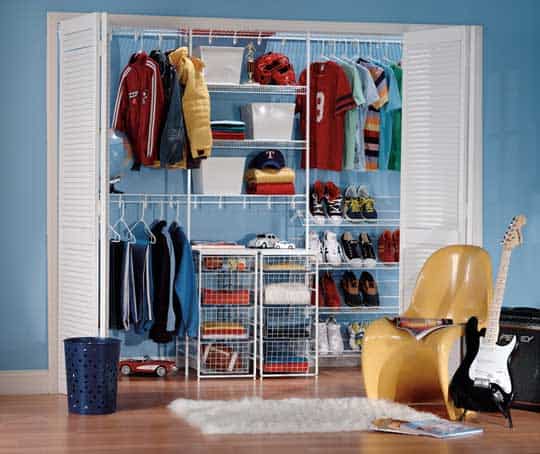 In addition to these benefits, practical ventilated shelving takes care of your clothing by providing space for air to circulate, so there will be no more musty jumpers or damp-smelling shirts. Your wardrobe will contain clean, crisp organised clothing that is easy to locate.
So, if you're looking for a long wearing, practical solution that perfectly suits your lifestyle then ventilated shelving could be for you. If you're thinking about including ventilated shelving in your wardrobe, remember to consider these important elements: research a reputable, reliable manufacturer and fitter to ensure your shelving will stand the test of time, think about which type and size of units will be beneficial to you, and get creative with colour to add polish and style to your overall design.