Do you dream of starting your own architecture business? Are you finding it hard to stand out among your competitors? Is self-doubt stopping you from taking action? If so, the following are some tips on how to start your own small design business from scratch.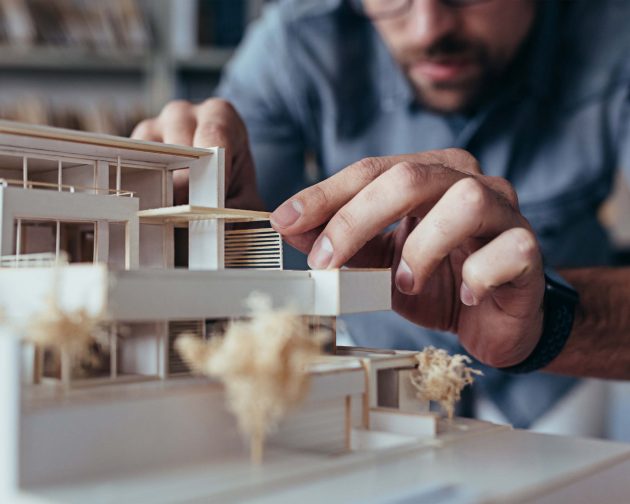 Be Sure You Want to Start a Business
It may sound like a no brainer but you need to be absolutely certain that you want to go into this industry before you start to take steps to create a business plan. Think about the challenges that lie ahead and be realistic when it comes to the time and effort you're going to have to put in from the very start. Running a business involves long days and sleepless nights so you have to be ready to let go of some of your freedoms that you enjoy now. That means less time on Netflix and going out with friends. All of this may sound off-putting but the early days in business are extremely hard so it's important to be realistic.
Have a Plan
The plan you create should have overall goals and smaller targets that will allow you to achieve everything that you're setting out to achieve. Your plan should also go into great detail about business operations and how you plan to market your services. Will you offer a design and fitting service? If so, will you hire drivers to deliver fixtures and fittings for you? If so, you might want to invest in new trucks and fleet telematics software. You can review a guide on what fleet telematics is in order to help with your understanding. Do you want to become an expert in a specific area of design? How are you going to market your business? These are all things you need to think about when creating a plan.
Tell Everyone You Know
When starting out in business, there is no better time to shout from the rooftops. Tell everyone you know that you are starting out and you're looking for your very first client. Spread the word at networking meetings and local events. Get in touch with your chamber of commerce and tell them all about your exciting new venture. Talk to as many people as you possibly can and you'll soon start to see enquires flowing in.
Start a Blog
You might be thinking you will not have the time to sit down and write articles. You'll be so busy with sorting out the business side of things and networking with potential clients. If you do have time to spare in the midst of all the madness, it's important to spend it wisely. By wisely we mean starting your own blog. Doing so will quickly establish your name as an authority on the topic of design and you'll have a place to send potential clients when they do start to enquire about your expertise.
The articles you write should be engaging and informative. Being consistent with the posting schedule is key, as you want to build up a reputation for being reliable and trustworthy. Don't make the mistake of elaborating your experience or skill level as doing so might come back to haunt you down the road. Be honest and you'll reap the benefits that come with having your own virtual blogging home on the internet.