If you are a bookworm, you have to have a dedicated space for reading in your home. Even if you don't have the leverage to spare a whole room for reading only, there are numerous ideas that you can implement to convert your small nook into a perfect reading zone. It's really important to separate your reading space so that you can call it your own or put on a 'do not disturb' sign to concentrate. Hence, no more excuses for leaving your favorite book unread, as here I am going to tell you how to spruce up your room for reading. Stay glued.
Top 4 Ways to Enhance Your Reading Zone
Before you set up your reading room, you need to get a few basic things right. First, choose a place where you find yourself most comfortable. This is because your reading corner has to be inviting enough to make you sit and read for long hours. Second, check the lighting; else, your eyes will get strained just after a few hours. Third, make sure your place is chaos free completely because it's really important for us to have some moments of solace in our busy, hectic everyday life.
Last but not least, buy a comfortable reading chair, which won't hurt your back or neck while sitting for a longer duration. Choosing the right reading chair is the most important thing because if you don't feel relaxed, you can't grow the habit of reading. Always check for a reading chair guide before you go picking any. However, now let's start with the top 4 methods of enhancing your reading room. Here you go!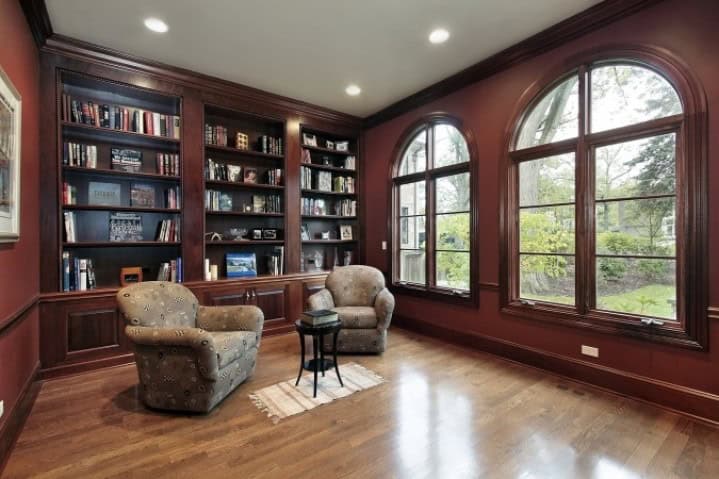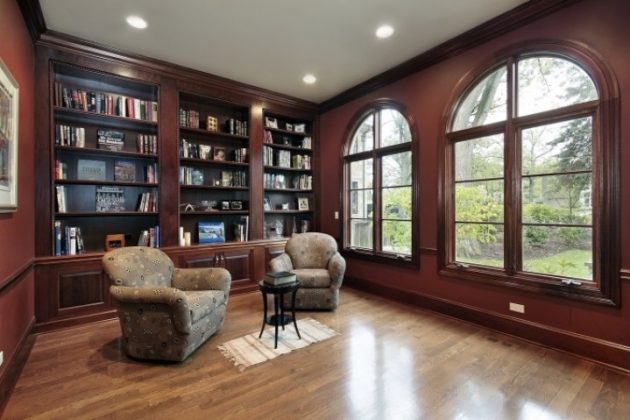 Organize Your Books
This is the only way to make your reading space look tidy and polished. Plus, when you keep your books in place, it helps you save a lot of space. For the readers with a smaller reading zone, keeping your books organized is the best trait. However, there is no hard and fast rule for creating a library. You can sort those like the way you want. Some readers like to have it with numbering, while others go for alphabetical orders. You can create one as well by going for different categorizations depending on your interest. Always try to keep the books handy that you read often. Doing so will save you time.
Make Your Reading Space Technology Free
In this technological era, we always keep ourselves hooked with different devices. Believe it or not, this is true that we are surrounded by technology, and it eliminates the option of rekindling our old habits. Along with that, we spend a lot of time on phones or laptops. Checking for notifications every now and then breaks our concentration, and a bibliophile will never want that during the reading sessions. That's why you need to ensure that your reading time stays yours only, and no technology can overpower that.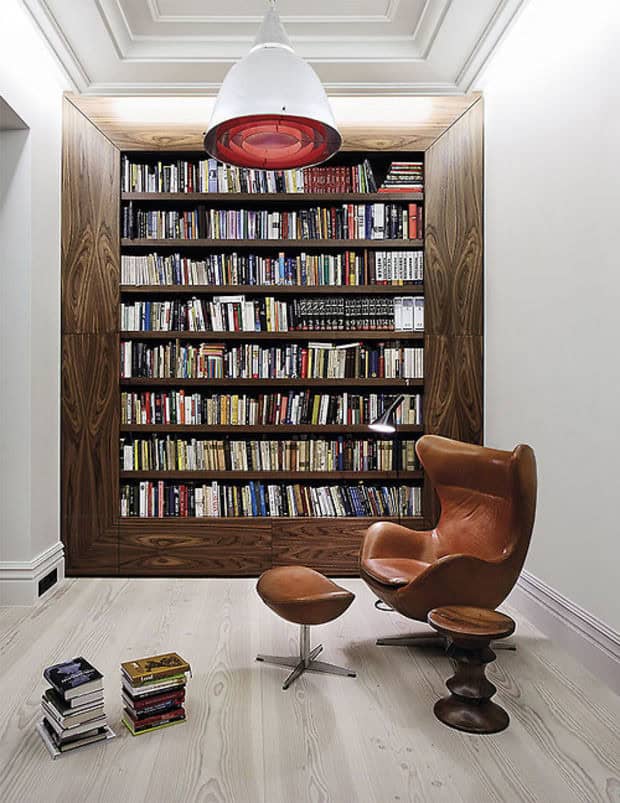 Make Use of the Right Environment
Do you have a balcony with amazing views of your surroundings? Or an open space near to our big windows? If yes, this idea is for you only. When we stay close to nature, it creates an atmosphere ideal for reading. If you stay in a chaos-free space, you can take your reading chair out on your balcony and start reading while enjoying the tranquility of your surroundings. You can go reading on your balcony or just move your chair near to any window. You can even use some scented candles to set up your mood for reading.
Use a Side Table to Enjoy More
Love to have a cup of coffee while reading your favorite novel? Go for placing a side table next to your reading chair. This will help you in relaxing your mind and hands while holding a book for long hours. Moreover, if you use a pair of spectacles or just like to have a glass of water next to you during the reading sessions, using a side table is the best idea. After adding the same to your reading room, try to take off your glasses from time to time. Else, all those amazing long hours can give you eye strain.
That's all!. Now you're ready to create your own reading space and customize it as you wish. For further queries, drop a comment in the below box. And don't forget to share your ideas of sourcing up a reading room in the same box.