Redesigning your commercial office space can be a headache when you don't know what you're doing. With a range of different ways to redesign your office, it can be hard to know what to focus on. Ultimately, however, the key is to create a space that is as productive as possible for your employees. With the right office space design, you can ensure that your team is as happy and efficient as possible when they're at work.
Whether you need to redesign your office for productivity, catering to flexible working, or just to make room for a roof access hatch in Melbourne, planning should always be the first thing to think about to ensure it all runs smoothly. Having a proper plan in place for your redesign from the outset will allow you to take full control of your redesign project and create a finished product that you and your team will love.
Continue reading below to learn how you can redesign your commercial office space to create an environment where your team can thrive.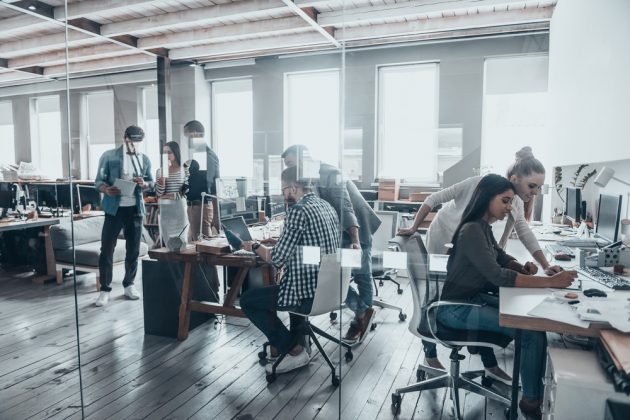 Consult Your Team
Before completely redesigning your office, it's always a good idea to ask your employees what problems they are experiencing with your current setup. Often you will find that our employees have a solution for a current issue that you hadn't considered. Your employees will know best how the office space operates day-to-day so be sure to consult them when you are redesigning so you can provide them with a productive office environment where they can reignite and increase their productivity.
Consider The Space
Take a look at your office space at the moment and consider the amount of space you have to work with. You need to be able to fit everything required for your day-to-day operations, without the space feeling too packed and claustrophobic. To manage this effectively, you will need to create a floor plan.
A floor plan should contain the exact measurements of the space to scale. This will give you a much better idea of what you're dealing with. Adding all the desks, and everything else you would like to add into the plan will then give you a clear snapshot of what the office will look like when the redesign is complete. What's more, this will give a good idea to those redesigning the space of what they need to do to ensure the office looks exactly how you want it to look.
Accessibility
To ensure an office runs well, you need to think about how easy it will be for employees and team members to communicate with each other and work together. Make sure that the employees who need to communicate with each other regularly are placed close to each other. It's also important to ensure that you have enough rooms for team meetings, collaborative efforts between employees and spaces to meet clients and customers when they visit your business
Scalability
It's possible that your current workforce and your operational needs will grow in the future. If growth is in your plans, you will need to ensure that you have enough space to accommodate the future needs of your business. Take a look at your floor plan and make sure you have ample space for new employees to join your company in the future and more office equipment to be added if necessary. Future-proofing your d design now will prevent you from having to redesign your office space again down the line.
Put A Plan For The Outset In Place To Ensure A Successful Office Redesign
Before you start your office redesign, be sure to make a list of everything you need for the redesign, set a budget and start getting organised. With the right approach, and following the tips outlined above, you can be sure that the redesign of your office space will be a success.